Repair vs Buy Washer? Have you been wondering what option would be suitable for your washer in Canada? Are you confused between repairing the existing one or getting a new one replaced. Well, either of the options in washers have their own pros and cons. Imagine after the long tiring week, you realize there are piles of clothes that you need to fill in your washer and you just can't help it with a damaged washer. That is the time when you need to make a decision between repair or replace.
In this article, ARS shall provide you with some guidelines that will further help you to take a rational decision. It would be wise to jot down a few questions before we discuss the conclusion.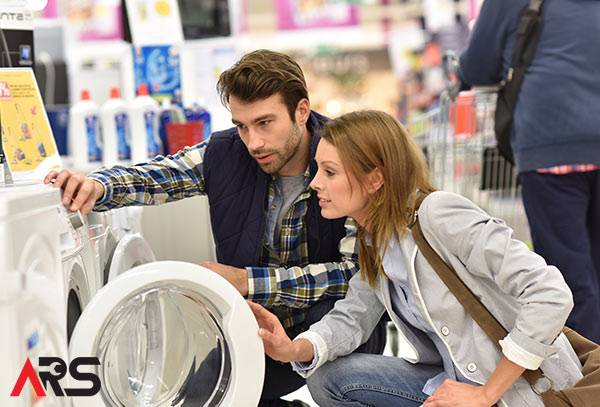 Which is better – Repair your Washer or Buy a New Washer?
Take out your washer's invoice that you picked and find out if your washer is still under warranty. If it is the case, then you are saved. You do not have to shed any money in getting it fixed. This will be the simplest decision to take. However, the confusion will arise when the washer has exceeded its warranty or guarantee.
In some circumstances when your washer has given up totally, it would be wise to first call for an appliance repair company in Canada and diagnose your washer. Unless you know what has caused it to breakdown, comparison between repair vs buy washer would be challenging. The ARS technician will come and diagnose the washer and its parts by charging you his nominal fee. You will at least be in a position to see how much damage is caused to your washer and if the repair option can work for it.
Post the technician's survey on your washer, if you feel that the repairing cost is higher than a replacement, we would suggest you to go with the replacement. Replacing washers are easier and quick in Canada due to their professional services. Some parts of the washer are relatively cheaper and easier to replace thus, you may go for the replacement option for these. For repairs of Washers, Dryers and more, ARS is the best appliance repair service company in Toronto and GTA area.
Have you thought of the self-repair option?
Many people in Canada also opt for self-repair options as the washers in Canada consist of removable parts that can be easily removed and repaired or replaced. That way, you are saving good money in your pockets. Understand the manual that you may have received with your washer and go with the instructions while inspecting it. If you manage to make it run again, Voila! You have saved the hassle and money on replacement.
Either Repair vs Buy Washer options are good depending on the level of work or part damaged of your washer. Visit your nearest store and check all the details with them about your washer's model in Canada. This should solve 50% of your concerns to find out what steps you need to take next.
You also might be interested to read on which parts to inspect when your washer won't fill.
So, Repair vs Buy Washer? Conclusion:
There are various online forums that have long discussions and exchanges of opinions on repair vs replace options of a washer. Go through these and take some guidance from these comments.
ARS provides repair services for all types of appliances like Refrigerator repairs, Microwave oven repairs, Washer and Dryer repairs, conventional oven repairs, Air conditioner repairs, furnace repairs and more for several brands. You can call us or book a service online and ARS will be happy to assist you and provide instant solutions to all your problems.