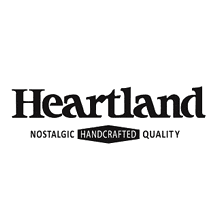 Authorized Heartland Appliance Repair Service
The Best Appliance Repair in Toronto and GTA for Heartland Appliances & Parts.
Warranty on Parts & Labor
100% Customer Satisfaction
Heartland Appliance Repair
---
Manufactured in Michigan, USA, these kitchen appliances are unique with a classic design. They are built with quality and style to fit any kitchen with many color options. If you bought a Heartland Kitchen Appliance and are experiencing problems, call us today. We know how important your unique and classical kitchen appliances are, we are here to help you fix them. Contact us for Heartland Appliance Repair.
Checklist for Selecting an Authorized Heartland Repair Center
Heartland offers you a wide range of household appliances to cater to most of your domestic needs. Heartland is based out of Michigan and is known for designing elegant and stylish appliances that enhance the decor of your home. The appliances are available in a choice of color options to match the interiors of your household. A Heartland appliance is known for its sturdiness and will last long if taken care of. However, being an appliance after all it may malfunction due to wear and tear because of aging, improper maintenance, etc. In such circumstances, you will require the services of an authorized Heartland repair center. Call us if need information about Heartland Appliance Repair.
When a Heartland home appliance fails, you have these options before you:
You can replace it
Although a replacement is a ready option when a home appliance malfunctions, but it can also be the most expensive option. Repairing an appliance is rather a cheaper than buying a new one.
You can get it repaired by a local technician
You may think of cutting costs and getting the appliance repaired by any technician who offers services at a low fee. But this could prove to be costly if the technician does not have the relevant experience.
He may lack the knowledge about the appliance and may not have the right tools for repair. In such cases, there is a likelihood of the appliance getting damaged further.
While repairing a Heartland appliance, it's necessary to diagnose the exact problem with the appliance and address it.
You can get it repaired by an authorized Heartland repair center
The best benefit of getting it repaired by an authorized Heartland repair center is that the technicians will have an in-depth knowledge of the appliance since they are trained/authorized by Heartland. Therefore, they'll be able to diagnose the exact problem with the appliance and address it.
Authorized technicians will use genuine replacement parts in case replacement is required. They will also provide a warranty for their services and the parts used for replacement.
Authorized technicians will also be able to suggest tips on how to maintain your appliance so that it has a long life. Contact us today for Heartland Appliance Repair.
When you browse through the internet, you'll find several Heartland service centers listed. To choose one for your appliance:
Go through the website to get an understanding of the services provided by the vendor including the terms and conditions which may be mentioned in fine print.
Ensure that the service center is authorized, licensed and certified.
Check the years of experience of the service center in the repair of household appliances.
Verify whether they provide warranty for their services and parts used or not.
Find out how much time they take to attend to the complaints after the request is logged.
Check how much time they take to complete the actual repairs.
You can check the quality of the service provided by the service center by looking at the client reviews and testimonials. The feedback of the previous clients gives a good idea about the quality of services provided. You can even ask the service centers for references and check with them about their experience with the service center in question.
Based on these criteria you can select an authorized Heartland repair service for your household appliances.
One of the best authorized Heartland appliance repair services are offered by ARS!
We have a group of experienced technicians who are certified.
Our technicians have in-depth knowledge of all Heartland appliances.
We are available 24/7 to attend to your complaints.
We provide services according to the scheduled appointment.
We try to offer same-day services for the appliances to ensure that they are in a working condition as soon as possible.
We are all over the GTA (Greater Toronto Area), GLA (Greater London Area), Hamilton and Barrie. We are Authorized by Heartland Appliances to service your broken appliances. We are experts in Heartland Appliance Repair. Contact us today.
Read our reviews on HomeStars, like us on Facebook and don't forget to share this page, just click on one of the links below.
👇
Reviews from Our Customers
james enns
September 22, 2023
Fast and easy to deal with.. fixed properly
Dorie Stewart
September 15, 2023
We had an issue with our LG oven - not heating properly. The technician arrived on time, knew exactly what the issue was within 5 minutes and promptly fixed the problem. He was pleasant and knowledgeable and also gave me tips on how to prevent it from happening again. I would strongly recommend this company - very efficient!
Jerri Loewig
September 14, 2023
ARS repaired our refrigerator. They were very professional and cooperative. They were also helpful in working with the manufacturer in resolving the out of warranty issue. We would like to acknowledge Ghila Birman for her excellent customer service.