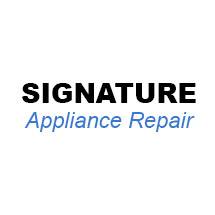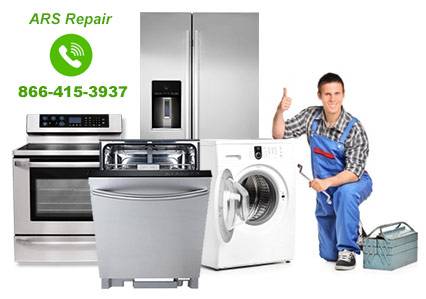 Signature Appliance Repair
---
Do you Need Repair for your Broken Signature Appliance?
Signature Appliance Repair Experts in GTA
The Signature Appliance originators have bragging rights when it comes to creating upscale kitchen and laundry appliances. The appliance manufacturers are known for producing top-grade appliances such as refrigerators, freezers, ovens, ranges, dishwasher, and cooktops.
If any of your Signature device is inactive, consider placing a call across to us at ARS Appliance Repair and Installation, before spending your hard-end money to get a replacement. These are some of the issues we handle;
Signature Refrigerator Repair
The ARS Appliance team are responsible for fixing any challenge that might interfere with the smooth running of your Signature appliance fridge. Some of the problems fixed by the high-end appliance repair team include;
Difficulty in defrosting
Poor cooling
Strange sounds
Broken Ice dispenser
Faulty water dispenser
Faulty lights
Thermostat problems
Poor draining
Compressor problems
Signature Freezer Repair
If your Signature appliance freezer is showing some signs of developing a fault, you can reach out to us at ARS Appliance Repair and Installation Services; we can handle any challenges that might be slowing down the operation of your Signature appliance. A few of the signature appliance freezer faults we fix are;
Increased buildup of frost
Faulty freezer door
Accumulated frost on the freezer's coil
Warmth inside the freezer
Compressor issues
Thermostat problems
Faulty condenser
Evaporator issues
Unusual sounds
Failure to freeze
Damaged lights
Signature Washer Repair
The ultra-fine signature appliance washer is a must-have in every home. If you own this appliance and you observe it is acting up, it is best to reach out to us at ARS Appliance and Installation for repairs. We can help troubleshoot any problem that might affect the proper operation of your Signature washer. When your washer breaks down, it can be quite cumbersome to get your laundry done. Some of the problems fixed by our repair technicians include;
Failure of the washer to spin
Broken washer door
Leaky ducts
Failure to turn on
Unusual noises
Failure to run through cycles
Errors on the digital display
Poor drainage
Leaking of the washer
Inability of the washer to fill properly
Signature Dryer Repair
We can trace the root cause of any problem after the functionality of your Signature Appliance dryer. Owners of faulty Signature appliance dryers can reach out to us ARS Appliance Repair and Installation services to assist in diagnosing a problem and fixing it. Our premier Signature-certified company services issues such as;
Inability of the dryer to properly dry clothes
Poor heating
Unusual noise
Inability to start
Damp clothing after a drying cycle
Failure of dryer to get heated
Signature Dishwasher Repair
You have pile of dishes in your sink because your Signature Dishwasher is defective? Don't rush to get a replacement just yet. We at ARS Appliance Repair and Installation can help correct any issues that may be affecting your dishwasher. It is normal for your Signature washer to give you problems from time to time, especially when it is always in use. The major dishwasher faults fixed by our Signature-approved appliance repair team include;
Faulty digital display
Faulty timer
Low water temperatures
Film-coated dishes after washing
Poor drainage
Inability to fill up with water
Signature Oven Repair
Signature Appliance ovens are cherished by their owners because they make every cooking experience worthwhile. If you notice your beloved oven is having issues, you can reach out to us at ARS Appliance team for repairs. We are responsible for handling any problem that might affect the efficiency of your Signature Appliance Oven. Some of the difficult situations that can be fixed by the high-end appliance repair team include;
Damaged heating elements
Failure of oven to ignite
Leaking of gas
Fluctuating temperatures
Poor functioning of the burners
Destroyed heating elements
If any of your Signature device has broken down, give us at ARS Appliance Repairs and Technical Service a call, and we will be glad to help you out.
If you own a Signature brand appliance and your are experiencing problems. Give us a call toay, our technicians are experts in Signature Appliance Repair Service in Toronto & GTA.
Call Our Signature Appliance Repair Technicians Today!
Book an appointment today with our technicians for Signature Appliance Repair Service.
Read our reviews on HomeStars, like us on Facebook and dont forget to share this page, just click on one of the links below.