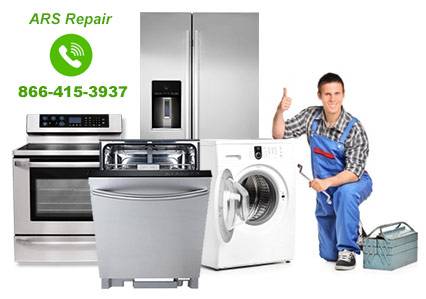 Amana Appliance Repair
---
Do you Need Repair for your Broken Amana Appliance?
Amana Corporation which was originally The Electrical Equipment Co. was founded in 1934. Their headquarters is currently located in Middle Amana, Iowa. This brand creates walk-in coolers, refrigerators, freezers and more. As of today, it is being owned by Whirlpool Corporation which is one of the largest appliance companies in the world. Aside from coolers, the now manufactures ranges, hoods, microwaves, washers, dryers, pedestals and vents.
ARS Appliance Repair gives you a lot of useful functions through their sites such as part or model number search. With this, you just have to enter the model or part number to determine whether there are available parts for the appliance. But before that, ARS Appliance Repair was created to achieve a goal of 100% customer satisfaction. Their products which are of great and competitive quality are being backed up by their strong and effective repair and other services.
A way to avail for this kind of support is through their online website. First, you can search for manual to give you further information about your appliance. If this was not able to assist you, a call to their customer service hotline for technical support can be a resolution to the problem. In case that repair is required to get your appliance working again, you will need to submit a request online. Just provide some information about the appliance, your location and provide the time when you are most convenient. Remember that appliances within 1 year will be covered for manufacturer's warranty therefore it's recommended to contact Amana. If your warranty is over, you can call us at 866-415-3937 (we are currently not authorized to repair in-warranty Amana appliances).
Call Our Amana Appliance Repair Technicians Today!
Amana Corporation is a company situated in America that produces a quality brand of household appliances. Amana was founded by George Foerstner in 1934 and was originally referred to as the Electrical Equipment Company. It is currently owned by the Whirlpool Corporation and is recognized globally as the Producer of durable, affordable and reliable appliances. Their wide range of products include appliances such as refrigerators, freezers, microwaves, ranges, and many others. Appliances sometimes break down and need repairs, and we at ARS Appliance Repair are capable of attending to that need.
ARS Appliance Repair is highly recognized all over Canada as one of the leading repair companies. There's no need to worry if your Amana appliances are not functioning as well as they should, you could give us a call or book an appointment on our site, and we will attend to all your Appliance faults as soon as you want.
At ARS Appliance Repair, our Customers' satisfaction is our top priority, and we pride ourselves on delivering fast, efficient services to all our customers worldwide. Book an appointment with us today for repairs that count. We provide repair services to the following Amana appliances;
Refrigerator Repair
Our ARS Appliance Repair are always available to fix any problems that may arise with your Amana refrigerator. Is your Amana refrigerator giving you problems? Call us today, and our Top Technicians could get it fixed. We also offer services to brands like LG, Samsung, Fulgor Milano, Wolf, and many others. If you're facing any of the issues below, call us now;
Fridge not working
Faulty cables
Faulty Compressor
Difficulty in defrosting
Poor cooling
Compromised Ice dispenser
Faulty water dispenser
Faulty lights
Range Hood Repair
Rangehoods are absolutely essential in Homes for preparation of meals, and when their faulty, meals do not get prepared on time. If your Amana Rangehood is faulty, We at ARS Appliance Repair Service have the skills necessary to fix it. Book an appointment with us today to get fast quality repair service at the most affordable prices possible. These are some of the faults we can fix;
Overheating
Faulty thermometers
Chipped enamel
Oil cooker problems
Freezer Repair
Amana Freezers are known for their quality and fast frost time. ARS Appliance Repair have been recognized and approved by top brands such as Samsung, Wolf, LG, Faber, Gaggenau, Miele and others for our quality repairs and we are capable of restoring your Amana freezers to brand new state. We're also highly recommended by customers. Call us today to book an appointment with our top technicians for any problems your Freezer may have such as;
Failure to start
Faulty cable
Accumulated frost on the freezer's coil
Damaged lights
Increased buildup of frost
Faulty freezer door/compartment
Unusual Noise
Dishwasher Repair
If your Amana dishwasher is faulty and your dishes are not being washed as neatly as you would like, reach us at the ARS Appliance Repair Service to get it back to normal in no time at an affordable price, and you might just get a discount. We also have home service package, so you do not need to worry about the stress involved in transporting your Amana Dishwasher. We can handle the following faults and more;
Poor drainage
Damaged timer
Inability to fill up with water
Low water temperatures
Film-coated dishes after washing
Oven Repair
Ovens are important in most homes and Bakeries. Amana Ovens are affordable, and like other brands, they sometimes develop faults. We at ARS Appliance Repair Services offer the best Amana Oven repair services you need to get your oven running again. Call us today to book an appointment for repairing and repainting at prices anyone can afford. We can troubleshoot and fix the following faults:
Leaking of gas
Fluctuating temperatures
Damaged heating elements
Poor functioning of the burners
Failure of oven to ignite
You will be contacted to confirm the details of your request and you will be met by a licensed and experienced technician. He will try his best to fix the problem with your appliance to the best of his ability. Their website also helps customers to search for replacement parts in case that the technician will recommend a change of parts or accessories.
Read our reviews on HomeStars, like us on Facebook and don't forget to share this page, just click on one of the links below.