Range Hood Repair
---
Range Hood Not Working?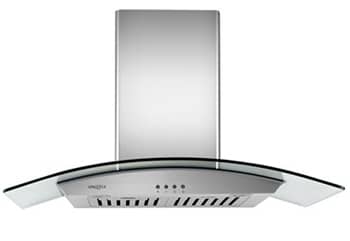 You may need a ventilation system for your kitchen if your cooking over a range, oven or a grill. Its job is to vent the smoke that comes out while cooking.
Every now and then, a range hood can stop working and fill your kitchen with smoke.
If that happens, you need to find a reliable and respected range hood repair service. Appliances Repair Service can repair any home cooking ventilation and range hood brand in the appliance industry.
No hidden charges
The range hood repair company you chose should be trustworthy and provide upfront pricing. Before you receive a repair, you should know how much you're going to pay. A range hood repair technician should provide you with a competitive price quote.
Fast and effective service
A malfunctioning ventilation system for your kitchen can be a highly time-sensitive problem. Select an appliance repair company that offers fast same day and 24/7 service.
Reasonable pricing
Expensive range hood repairs and maintenance mistakes should be avoided. An appliance repair company should always provide excellent service at a reasonable price.
Highly qualified staff
A qualified appliance repair technician should be able to fix any brand of ventilation systems for your kitchen. They should have sufficient training and experience troubleshooting common range hood defects and be proficient at ordering parts.