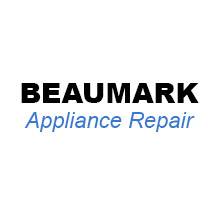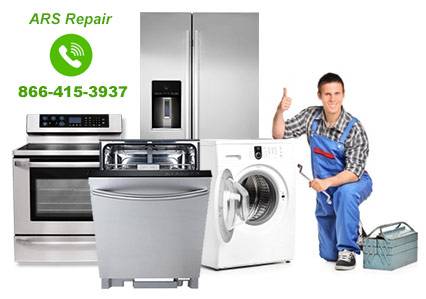 Beaumark Appliance Repair
---
Do you Need Repair for your Broken Appliance?
MABE is the distributor of Beaumark brand appliances in Canada. Beaumark manufactures refrigerators, washing machines, dryers, ovens, stoves, and dishwashers. Beaumark appliances offer many of options and have been a popular choice for many consumers. Refrigerator models are sold in white, black, bisque, stainless steel exterior colours and finishes.
Beaumark appliances has authorized parts agents across the country, and a 1-800 customer service phone number. The brand doesn't have an official website but customers who need Beaumark parts, service, repair and questions can contact the MABE customer service center at 1-800-361-1100.
Beaumark Appliance Repair Service
Beaumark is a giant manufacturer of household and commercial electronic devices such as stoves, washing machines, dishwashers, ovens, dryers, and refrigerators. If you love a sprinkling of colors in your personal space, you can go for an assortment of colors which come in bisque, black, stainless steel or white.
As a Beaumark appliance repair specialist, we at ARS Appliance repairs can handle the following;
Beaumark Refrigerator Repair
Beaumark refrigerators are one of the highest qualities of refrigerators out there. If you are a proud owner of one and you observe that the appliance has malfunctioned, you can call on us at the ARS Appliance team. We take pride in fixing any challenges that hinder the proper functioning of your Beaumark refrigerator. A few of these challenges are;
Compromised Ice dispenser
Faulty water dispenser
Faulty lights
Difficulty in defrosting
Poor cooling
Abnormal sounds
Beaumark Freezer Repair
The Beaumark brand is a proud producer of cutting-edge freezers which go a long way in keeping your food items fresh and tasty. If your freezer has malfunctioned, you should reach out to our highly esteemed repair technicians who will help fix any problems. As revolutionary freezer repairers, we can remedy the following issues;
Warmth inside the freezer
Unusual sounds
Failure to freeze
Increased buildup of frost
Faulty freezer door
Accumulated frost on the freezer's coil
Beaumark Washer Repair
Beaumark washers are great for doing your laundry while you attend to a myriad of activities at home. When your washer goes faulty, we can help you fix your appliance the same you call on us. At ARS Beaumark Appliance Repair, our revered team will service your Beaumark washer to enable your washer get back to normal. The different issues we have experience in include;
Failure of the washer to spin
Broken washer door
Inability of the washer to fill properly
Failure to turn on
Unusual noises
Leaky ducts
Poor drainage
Leaking of the washer
Failure to run through cycles
Errors on the digital display
Beaumark Dryer Repair
The intensity of the sundries hard, but your Beaumark dryer dries harder. We all love the clean and fresh smell of properly dried clothes. If you notice that your Beaumark dryer is bringing out damp clothes, it is recommended that you call on a professional dryer repair company like ours.
ARS Appliance Repair is a Beaumark-certified repair company that offers a variety of solutions for faults such as;
Inability of the dryer to properly dry clothes
Poor heating
Unusual noise
Inability to start
Damp clothing after a drying cycle
Failure of dryer to get heated
Beaumark Dishwasher Repair
If your fancy dishwasher from Beaumark has malfunctioned, it can leave you in a sea of negative emotions. Beaumark dishwashers are top-quality products that help to keep the dishes in your kitchen squeaky clean at all times. At ARS Appliance team, we take charge of any challenge that might interfere with the smooth running of your Beaumark dishwasher. Your Beaumark washer can break at any time, especially after regular use. Some of the faults fixed by our Beaumark appliance repair team include;
Faulty digital display
Faulty timer
Low water temperatures
Film-coated dishes after washing
Poor drainage
Inability to fill up with water
Beaumark Oven Repair
Our network of seasoned professionals at ARS Appliance team takes full control of solving any problem that might slow down your Beaumark Oven. The usual of the difficult situations that can be fixed by our upmarket repair team are;
Damaged heating elements
Failure of oven to ignite
Leaking of gas
Fluctuating temperatures
Poor functioning of the burners
Destroyed heating elements
If any of your Beaumark appliances have broken down, it is advisable to reach out a quality repair service such as ours.
Call Our Beaumark Appliance Repair Technicians Today!
Book an appointment today with our technicians for Beaumark Appliance Repair Service.
Read our reviews on HomeStars, like us on Facebook and dont forget to share this page, just click on one of the links below.