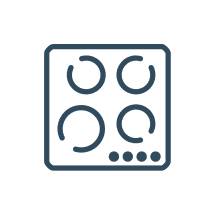 Cooktop & Stove Repair Service
The Best Appliance Repair in Toronto and GTA for Cooktops, Stoves & Parts.
Warranty on Parts & Labor
100% Customer Satisfaction
Cooktop & Stove Repair
---
Need Cooktop & Stove Repair? Contact Us Now!
Have you found yourself in a predicament where your cooktop suddenly stops working? The prospect of constantly ordering takeout due to a malfunctioning stove can be both costly and inconvenient. To regain the functionality of your cooktop swiftly, it's imperative to reach out to a reputable appliance repair service company. For commercial establishments, a damaged stove can result in substantial financial losses. In such situations, promptly contacting the chosen repair service company is crucial.
With our appliance repair service, you can easily obtain a free estimate for cooktop repair. Our knowledgeable customer care agents are available to provide you with valuable advice on addressing minor stove repair. Entrusting your stove repair to a professional is essential to prevent any further damage that may occur if someone lacking the necessary expertise attempts to fix it. Therefore, exercising caution in your choice of an choosing a repair company for your electrical appliances is of utmost importance. What we can offer:
Cooktop repair specialists

Professional stove repair near me

Experienced cooktop technicians

Rapid stove problem resolution

Gas stove troubleshooting

Gas cooktop maintenance

Emergency gas appliance repair

Electric cooktop repairs

Electric stove malfunction solutions

Reliable electric stove repair

Budget-friendly cooktop repair

Cost-effective stove troubleshooting

Competitive stove repair rates

Genuine stove replacement parts

Reliable stove spare parts

Guaranteed stove repair satisfaction

Customer-focused appliance service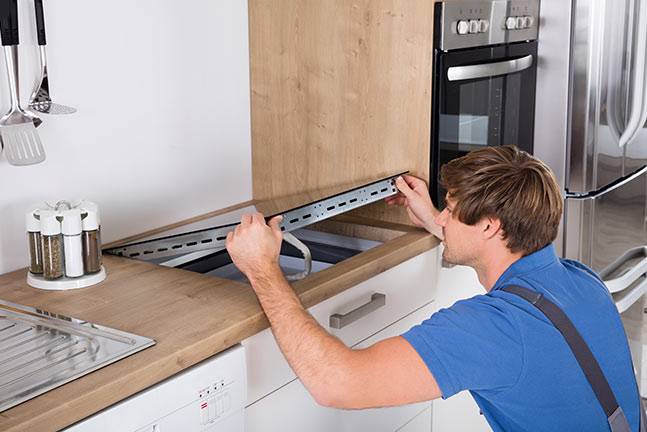 Have All Required Parts With Them
It's vital to hire an appliance repair service company that arrives at your premises equipped with all the necessary parts for cooktop repair. This preparedness ensures quick and efficient resolution of your appliance issues without unnecessary delays or the need to purchase additional parts. Contact us! 
Keep You Well Informed
When professionals from a reputable repair service company visit your home, they make it a priority to keep you informed about the repair process. They should patiently explain the steps they're taking to fix your stove, ensuring you fully understand the complexities involved in restoring your appliance to working order.
Same Day Service
Life can get hectic, especially when your appliances break down unexpectedly. That's why it's essential to engage the services of an appliance repair company that offers same-day service. Prompt repairs mean you can go about your daily routines without the inconvenience of a malfunctioning stove.
Top Professionalism
When you choose an appliance repair service company, prioritize professionalism. Their commitment to punctuality and dedication to resolving your stove issues should be unwavering. Additionally, reputable companies won't burden you with extra charges if their technicians don't diagnose the problem within the expected timeframe.
Experience Under The Belt
Consider the experience of an appliance repair service company. Those with a long history in the field often possess the expertise needed for efficient cooktop repair. However, newer entrants with specialized skills can also excel. Look for companies that have tackled renowned brands like Bosch and Whirlpool appliances in the past.
Available Around The Clock
Emergencies don't wait for a convenient time to strike. That's why it's crucial to have the contact details of a repair service company that's available 24/7. Whether it's a weekend mishap or a holiday disaster, knowing help is just a call away can provide peace of mind.
Reasonable Charges For Services Rendered
When investing in appliance repairs, it's essential to receive value for your money. A reputable company won't compromise on the quality of spare parts used during stove repairs. This ensures not only affordability but also long-lasting solutions for your appliance issues.
Licensed Company
Dealing with a licensed appliance repair company offers several advantages. In the event of any issues or disputes. Additionally, choosing an insured company provides added security, as you could receive compensation if any damages occur to your appliances due to the negligence of their staff.
We Repair Stoves And Cooktops
Is one of your stove coils failing to heat up? At ARS Appliance Repair, we understand the importance of having a fully functioning stove to prepare your meals. Our team of trained appliance specialists are ready to assist you. When you reach out to us, we'll dispatch a licensed appliance repair technician to your home or business to analyze your malfunctioning stove.
Our appliance repair technicians have extensive experience in fixing all major makes and models of kitchen and laundry appliances. We are committed to providing you with the lowest possible price quote before commencing any repair work. In case we can't complete the appliance repair on the first visit, we have the capability to order the necessary parts to ensure the job gets done.
If your cook-top has a faulty burner, we can help with that too. A properly functioning cook-top is essential for preparing your meals, and our experts are prepared to address the issue. We have a team of trained appliance specialists ready to assist you. Just like with stove repair, we'll send a licensed appliance repair technician to your location to assess the malfunctioning cook-top.
Our experienced appliance repair technicians are well-versed in repairing all major makes and models of kitchen and laundry appliances. We are dedicated to providing you with the most fair price quote possible before starting any repair work. If we encounter a situation where we can't complete the appliance repair during the initial visit, rest assured that we can promptly order the required parts to complete the job.
Contact us today to have your stove or cooktop repaired. You can reach out to us via phone or email for prompt and courteous service.
Read our reviews on HomeStars, like us on Facebook and don't forget to share this page, just click on one of the links below.
👇
Reviews from Our Customers
james enns
September 22, 2023
Fast and easy to deal with.. fixed properly
Dorie Stewart
September 15, 2023
We had an issue with our LG oven - not heating properly. The technician arrived on time, knew exactly what the issue was within 5 minutes and promptly fixed the problem. He was pleasant and knowledgeable and also gave me tips on how to prevent it from happening again. I would strongly recommend this company - very efficient!
Jerri Loewig
September 14, 2023
ARS repaired our refrigerator. They were very professional and cooperative. They were also helpful in working with the manufacturer in resolving the out of warranty issue. We would like to acknowledge Ghila Birman for her excellent customer service.