Warranty on Parts & Labor
100% Customer Satisfaction
Cooktop & Stove Repair
---
Has your cooktop been repaired?
You could spend a lot of money buying takeout if your stove gets damaged suddenly; therefore you need to get in touch with a highly regarded appliance repair service company to have it back in operation. Massive losses could be incurred if the stove is used for commercial purposes; for that reason call the chosen repair service company to have a free online estimate for cooktop repair. The customer care agent on the other side of the line could advise you how to sort a small problem with the stove.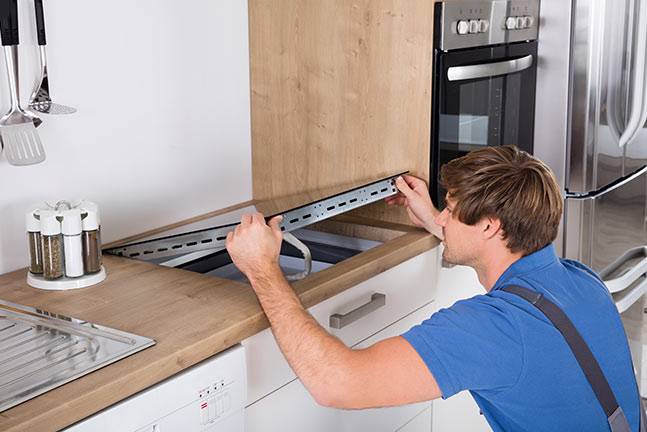 It is important to have your stove repaired by a professional to avoid further damage if someone without the know-how tampers with it. Therefore be keen when choosing a repair company for your electrical gadgets. The appliance repair service company hired should;
Have all required parts with them
It is imperative to hire the services of an appliance repair service company that have all the required parts for cooktop repair before they get to your premises. They will be in a position to fix the problem quickly and efficiently without taking a break to go buy the required parts.
Keep you well informed
The staff of the reputable repair service company sent to your premises should explain what they are doing to get the stove fixed. They should be courteous and not get impatient when explaining complex details about your stove.
Same day service
You are able to accomplish more in a busy day after sorting out problems with your appliances. Therefore it is necessary to hire the services of an appliance repair company that will be able to get the job done on the same day.
Top professionalism
The appliance repair service company hired must emphasize the need for punctuality to their staff; furthermore, they should hire employees who are dedicated to the job at hand. No extra charges should be incurred by the client if the staff sent to their premises does not diagnose the problem with the stove in the stipulated time.
Experience under the belt
An appliance repair service company that has been in operation for a number of years could be able to do a good job in cooktop repair. Newbie in the market could surpass those already in the market if they have acquired top-notch skills in appliance repairs. They should have worked with top brands like Bosch and Whirlpool appliances in the past.
Available around the clock
You need to keep the contact details of a repair service company that is available when you need them.
Reasonable charges for services rendered
It is important to do your research to get worth for money when you pay for repairs for your gadgets. The company chosen should not compromise on the quality of spare parts used to repair your stove.
Licensed company
It is always good to do business with a licensed company; therefore if you encounter a problem dealing with the company, legal redressed is possible. You are at an advantage dealing with an insured company as you could be compensated if damages occur to your appliances due to the negligence of a staff.
Read our reviews on HomeStars, like us on Facebook and don't forget to share this page, just click on one of the links below.
👇