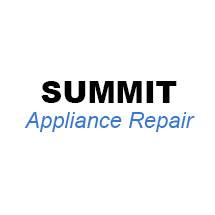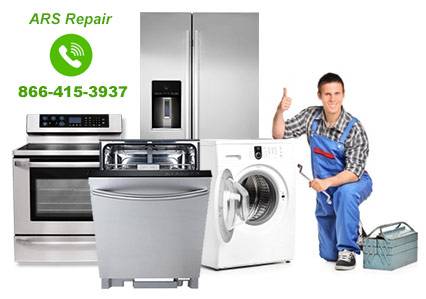 Summit Appliance Repair
---
Do you Need Repair for your Broken Summit Appliance?
Summit Appliance Repair Service in GTA
The Summit brand has been creating electronic devices for personal and commercial uses for over 6 decades. The top-level appliance organization is responsible for the manufacture of a series of appliances such as refrigerators, freezers, ranges, cooktops, washers, dishwashers, ovens, and wine coolers.
If you own a Summit appliance that is experiencing a fault, we do not advise that you go the DIY route. Instead, it is better for you to employ the services of a professional appliance repair company like ours. At ARS Appliance Repair and Installation Team, we are able to fix any hassle that might disturb your device from running smoothly.
These are some of the first-rate services we offer to owners of Summit Appliance;
Summit Refrigerator Repair
The Summit fridges are just one of the numerous products created by the company. You can either shop for the refrigerator in different colors, sizes, and shapes. At ARS Appliance Repair and Installation Service brand, we are always available to decipher any issue that might affect your Summit refrigerator. Below are some of the common problems that are fixed by us;
Compromised Ice dispenser
Faulty water dispenser
Faulty lights
Poor draining
Difficulty in defrosting
Poor cooling
Abnormal sounds
Summit Range Repair
The Summit Ranges are usually high ranking option for those who want to limit the space in their cooking area. Our set of ranges are beginner-friendly and easy to maintain. If your beloved range is defective, we at the ARS Appliance Repair and Installation Service organization are always a call to work on any issues that can hinder the proper operation of your Summit appliance. Some of the issues that are corrected by our appliance repair technicians are;
Overheating
Blocked flue
Oil cooker problems
Chipped enamel
Faulty thermometers
Summit Freezer Repair
Freezers preserve our foods and help to reduce extra expenses that might be incurred as a result of food spoilage. Summit freezers are one of the best in the kitchen appliance market. The freezers come in a throng of designs, each suiting the tastes of a buyer. If you have a Summit Freezer that has become defective, you can reach out to us, and we will handle it right away. These are the popular challenges that can affect your Summit freezers;
Increased buildup of frost
Faulty freezer door
Accumulated frost on the freezer's coil
Warmth inside the freezer
Unusual sounds
Failure to freeze
Damaged lights
Summit Dishwasher Repair
Dishwashers help to ease the burden of doing the dishes after a busy day. If your Summit dishwasher is being a pain in your neck, you nudge us at the ARS Appliance Repair and Installation Service brand to help out. Feel free to call in at any time, so we can solve any dishwasher-related problems. The common complications that we solve are;
Low water temperatures
Film-coated dishes after washing
Poor drainage
Inability to fill up with water
Damaged timer
Summit Oven Repair
If you want perfect gastronomy, go for a state-of-the-art oven like the one created by Summit. We are always available to handle any difficulties that can reduce the effectiveness of your Summit Oven. The faults that can be fixed by us are;
Leaking of gas
Fluctuating temperatures
Damaged heating elements
Poor functioning of the burners
Failure of oven to ignite
Summit Dryer Repair
At ARS Appliance Repair and Installation Service, we can get to the root of any problem that affects the functionality of your Summit Appliance dryer. Owners of faulty Summit appliance dryers can reach out to us at ARS Appliance Repair and Installation services to assist in diagnosing a problem and fixing it. Our top-level Summit-certified company services issues such as;
Inability of the dryer to properly dry clothes
Poor heating
Unusual noise
Inability to start
Damp clothing after a drying cycle
Failure of dryer to get heated
If you have problems with your broken Summit Appliance, contact us at ARS. Our technicians are specialized in Summit Repair Service in Toronto & GTA.
Call Our Summit Appliance Repair Technicians Today!
Book an appointment today with our technicians for Summit Appliance Repair Service.
Read our reviews on HomeStars, like us on Facebook and dont forget to share this page, just click on one of the links below.