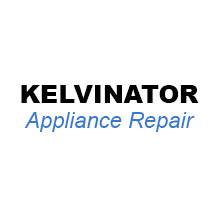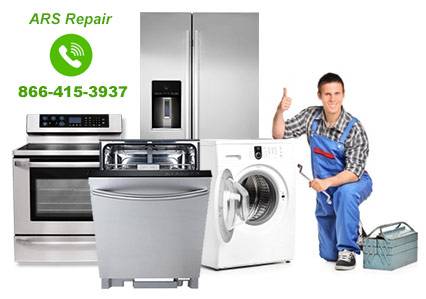 Kelvinator Appliance Repair
---
Do you Need Repair for your Broken Kelvinator Appliance?
Kelvinator is an American brand of home appliances currently owned by Electrolux. The company's name derives from William Thomson (the first Baron Kelvin) who was behind the idea of absolute zero and for whom the Kelvin temperature scale is named after.
Kelvinator (at the time named differently) was established in 1914 in Detroit, Michigan, United States by the young inventor who was also an engineer named Nathaniel B. Wales.
After changing their official name to "Kelvinator Company" in February 1916, the company began receiving more recognition for their home refrigerator appliances. By 1923, Kelvinator already had 80% of the electric refrigerators market in America.
In the year of 1926, Kelvinator has expanded its services to London, where it grew immediately, filling British markets with American products. During World War II, Kelvinator was turned into a military supplies factory while in England it was used as an aircrews lab testing.
Kelvinator now sells refrigerators and home laundry appliances. The company's main focus is on the quality as well as the performance of their machines. In terms of commercial appliances, the company provides customers with a three-year parts and labor plan.
A customer wishing to contact the company for Kelvinator appliances repair may do so under the column "Contact Us" where it is possible to either call customer service center, a technical support center that is located in the U.S.A. For those who wish to contact the Canadian Brand, there is a mailing address on the official website and a telephone number. Kelvinator will make sure to reply back and ensure customer's satisfaction at all times.
Call Our Kelvinator Appliance Repair Technicians Today!
Kelvinator Appliances Repair Service
Kelvinator has been at the forefront of manufacturing good house household appliances. Their appliances are durable, and they give the users good value for money. Kelvinator produces a wide range of home appliances, including refrigerator, dryers, dishwashers, ovens, warmer, etc. Where there is a trusted brand, there is also a trusted brand repairer. We understand the working principle of Kelvinator home appliances, and we can give you good repair services.
What makes us your number one choice for Kelvinator home appliances repairs
We have qualified and well trained technicians.
Every home appliances come with features that make them unique. They come with different working operations irrespective of their general use. ARS technicians understand how these originator appliances were built, and we can easily troubleshoot the likely faults and effect necessary repairs.
We have the right Kelvinator parts for replacement repair.
As a Kelvinator repair specialist, we can provide you with the right factory parts if necessary for your faulty Kelvinator home appliances.
We are reliable and dependable
ARS is your reliable and dependable appliance repair services. We can ensure your faulty Kelvinator appliances are back in shape to give optimal performance.
We offer home repair services
ARS offers to our clients home repair services if they can not come to our office. Our certified technicians are dispatched to your house to fix the issue.
We offer maintenance and installation service
ARS, we render our technical support for the installation of your new Kelvinator appliances. We also assist you in carrying out maintenance services on your Kelvinator home appliances so that your appliances can perform optimally and last longer.
List of Kelvinator home appliances we fix at ARS
At ARS, we specialize in repairing different brands of Kelvinator home appliances, they include the following.
Kelvinator stove
Kelvinator dryers
Kelvinator dishwashers
Kelvinator refrigerators
Kelvinator ovens
Kelvinator freezers
List of Common Kelvinator Home Appliances Faults We Fix at ARS
Kelvinator Refrigerator Faults
Broken Ice dispenser
Faulty water dispenser
Defective lights
Poor draining
Difficulty in defrosting
Poor cooling
Strange sounds
Kelvinator Freezer Faults
Increased buildup of frost
Broken freezer door
Accumulated frost on the freezer's coil
The warmth inside the freezer
Strange sounds
Failure to freeze
Damaged lights
Kelvinator Washer Faults
Leakages
The inability of the washer to drain properly
The inability of the washer to fill properly
Failure to turn on
Unusual noises
Failure to run through cycles
Errors on the digital display
Kelvinator Dishwasher Faults
Low water temperatures
Film-coated dishes after washing
Poor drainage
Inability to fill up with water
Damaged timer
Kelvinator Oven Faults
Broken heating elements
Failure of the oven to ignite
Gas leakages
Fluctuating temperatures
Poor functioning of the burners
Kelvinator Dryer Faults
Loud noise
Failure to start
Damp clothing after a drying cycle
Failure of dryer to get heated
Kelvinator Stove Faults
Greasy surface
Failure of pilot light to come on
Defective oven lights
Weak Burner flames
Inactive pilot light
The frequent odor of gas
Strange, hissing noise as a result of air
ARS Service Center Locations
ARS appliance repair service centers are spread across different cities in Ontario, Canada. From Toronto to Waterloo, London, Kitchener, Barrie, Oshawa etc. You can bring your faulty Kelvinator home appliances to our different service centers, and you will be sure to get the best service from our experienced technicians. We also have good customer service personal across all our centers in Ontario, Canada, who are more than willing to welcome you and make you feel at home while we fix your faulty Kelvinator home appliances.
How to Get in Touch With Us
You can get in touch with our team of experienced, well trained and certified technicians by chatting with us live on our website. We can also be reached on our phone lines. You can join us on Facebook and Instagram, or you can follow us on Twitter. We are just a call or click away, and we promise you a satisfactory service.
Book an appointment today with our technicians for Kelvinator Appliance Repair Service.
Read our reviews on HomeStars, like us on Facebook and don't forget to share this page, just click on one of the links below.