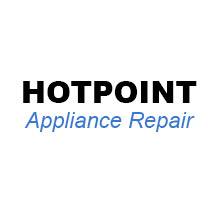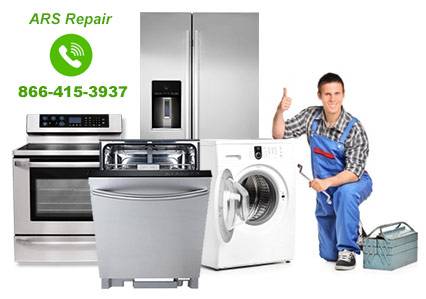 Hotpoint Appliance Repair
---
Do you Need Repair for your Broken Hotpoint Appliance?
The Hotpoint Electric Company or simply Hotpoint is an American and European brand of household appliances. The story of Hotpoint starts in 1911, Ontario, California. The company's name was based on the hot point of the first revolutionary electric iron (which was invented by Earl Richardson in 1905).
Hotpoint was a leading company in terms of offering guarantee policies (90-day replacement) and had early advancements such as refrigerator on wheels (1953).
When producing their products, Hotpoint mainly focuses on practical design and elements that are easy to use while considering the market prices to make fair costs. The Hotpoint official website offers services for refrigerators, ranges, ovens, dishwashers, washers and dryers (including all the different models and prices).
Once you open your purchased item, you are able to register it online. In case you have any problem with a Hotpoint product, you can use the great support services that are offered on the website which include an online chat that works 24/7. On a quick note, make sure that you choose the contact us (Americas) which would direct you to the correct phone and email.
If you're looking for Hotpoint appliances repair, you can schedule service online or by phone and get a certified GE technician straight to your home. Overall, what started as a small electric shop has become one of the largest and most influential home appliance brands.
Call Our Hotpoint Appliance Repair Technicians Today!
Hotpoint Appliances Repair Service
Hotpoint has a wide range of appliances that meets the need of every home and kitchen. They are a well-known brand that specializes in making different home appliances with high quality. They offer good quality designs of home and kitchen appliances that will create a more relaxed and conducive atmosphere. Hotpoint kitchen appliances also make your cooking stress free and fun.
What are the different Hotpoint home appliances
Refrigerators
Freezers
Tumble drawers
Dishwashers
Cookers
Washing Machine
What makes Hotpoint home appliances a good buy?
They are uniquely designed with latest innovation and technology
They come with functional and stylish designs
Hotpoint home appliances are durable
Their home appliances perform with high efficiency
Which is the best appliance repair service company to repair your Hotpoint home appliances?
ARS is your preferred choice when it comes to repairing your faulty Hotpoint home appliances. We are your number one brand repair specialist and can give your faulty Hotpoint home appliances a turnaround. You will enjoy good value for your money because your appliances will work at optimal capacity after being repaired by our technical team.
List of services we offer on all Hotpoint home appliances
At ARS, we offer quality repair services on your faulty Hotpoint home appliances. We ensure that your Hotpoint home appliances work better after repair by our experienced team of technicians
Excellent installation and maintenance services
ARS appliance repair services are experts when it comes to the installation of Hotpoint home appliances. We understand the Hotpoint brand in its entirety, and we can help with technical maintenance support to ensure high performance and durability of your hot point appliances.
Superb Customer Relationship
ARS boasts of a team of well-trained customer care service agents who will receive you and ensure you are satisfied with our repair services.
ARS repair services also offer home repair services to our customers. Our office doors are open across different cities in Ontario, Canada.
What makes us your number one Hotpoint home appliances repair service company.
We are Hotpoint brand specialist
We cannot overstate our submission as being technically informed about the factory design and working principle of all Hotpoint home appliances, and we can effect repairs accordingly.
We are reliable and dependable
ARS is your reliable Hotpoint home appliances repair service company. We take pride in giving our customers satisfactory and 5-star rating services.
We have Hotpoint home appliances parts readily available for replacement
This is one unique feature that makes us stand out when it comes to replacing your faulty Hotpoint appliances with the right factory parts.
List of Common Hotpoint Home Appliances Faults We Fix at ARS
Hotpoint Refrigerator Faults
Broken Ice dispenser
Faulty water dispenser
Defective lights
Poor draining
Difficulty in defrosting
Poor cooling
Strange sounds
Hotpoint Freezer Faults
Increased buildup of frost
Broken freezer door
Accumulated frost on the freezer's coil
The warmth inside the freezer
Strange sounds
Failure to freeze
Damaged lights
Hotpoint Washer Faults
Leakages
The inability of the washer to drain properly
The inability of the washer to fill properly
Failure to turn on
Unusual noises
Failure to run through cycles
Errors on the digital display
Hotpoint Dishwasher Faults
Low water temperatures
Film-coated dishes after washing
Poor drainage
Inability to fill up with water
Damaged timer
Hotpoint Oven Faults
Broken heating elements
Failure of the oven to ignite
Gas leakages
Fluctuating temperatures
Poor functioning of the burners
Hotpoint Dryer Faults
Loud noise
Failure to start
Damp clothing after a drying cycle
Failure of dryer to get heated
Hotpoint Stove Faults
Greasy surface
Failure of pilot light to come on
Defective oven lights
Weak Burner flames
Inactive pilot light
The frequent odor of gas
Strange, hissing noise as a result of air
Book an appointment today with our technicians for Hotpoint Appliance Repair Service.
Read our reviews on HomeStars, like us on Facebook and don't forget to share this page, just click on one of the links below.