Rates
---
Our Fair Policy Pledge
We will charge fair fees even if your knowledge about the Appliances service trade is limited as we believe in honest dealings and are committed to providing quality service to our customers.
We always inform our customers of the cost involved in our initial assessment. There may be times when some unforeseen circumstances add more to the original estimate and in this case, we will always inform you of the situation and the purpose of the additional costs.
We are committed to protecting the environment as well as the health and safety of our personnel and customers. We leave no stone unturned in fulfilling our commitment to the environment, our customers, and our personnel.
We always conduct our business ethically and legally as we believe in the motto "Honesty is the best policy"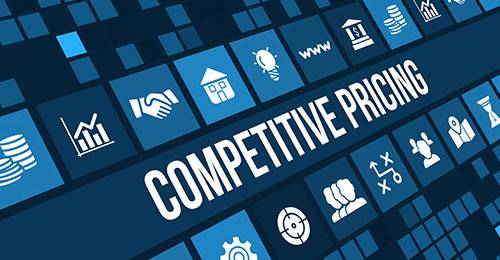 Our Pricing
We at Appliances Repair Service are clear about our rates for repair services and our Price based on Parts And Labor. A diagnosis (service call) is performed on all appliances to verify the problem and determine whether a part replacement is required. Diagnosis is FREE if you choose to complete the repair. If you choose not to complete the repair after a diagnosis, a diagnosis fee of $120 will be charged.
If more than one repair is performed on your Appliance, we will add the rates for each repair to obtain a total labor rate, plus the price for whatever replacement parts are required for the repair. Labor and replacement part pricing will be provided in a complete estimate that we will provide you with the diagnosis and parts pricing have been completed.
Why We Charge Service Call (service charge)…
Our Service Call (diagnosis fee) is a flat rate of $120 and that amount includes the technician's time and travel to and from the customer's home, insurance fees, fuel, and vehicle expenses.
The Service Call (diagnosis fee) is always waived if you go ahead with the repair. But In some cases, the appliance is not worth the repair, or the repair costs more than the appliance itself, in that case, the technician Will recommend you not to fix and you will be charged only $120 for the service call Unless you ask us to fix it.
So why do companies offer free or low service Charge?
From Our experience, companies that charge a very low service fee, or provide a 'free' diagnostic rate, often fall into one of the following categories:
Inexperienced tech.
New company.
Overcharging companies for labor and parts.
A lone technician or a small, unknown company, that is working "off the books"
Where there is a high probability of high profit In this scenario they are often prepared to charge a very low service fee!
The Best Rates in Toronto & GTA!
Read our reviews on HomeStars, like us on Facebook, and don't forget to share this page, just click on one of the links below.
👇
Reviews from Our Customers
james enns
September 22, 2023
Fast and easy to deal with.. fixed properly
Dorie Stewart
September 15, 2023
We had an issue with our LG oven - not heating properly. The technician arrived on time, knew exactly what the issue was within 5 minutes and promptly fixed the problem. He was pleasant and knowledgeable and also gave me tips on how to prevent it from happening again. I would strongly recommend this company - very efficient!
Jerri Loewig
September 14, 2023
ARS repaired our refrigerator. They were very professional and cooperative. They were also helpful in working with the manufacturer in resolving the out of warranty issue. We would like to acknowledge Ghila Birman for her excellent customer service.