Wine Cooler Repair
---
Wine Cooler Not Working?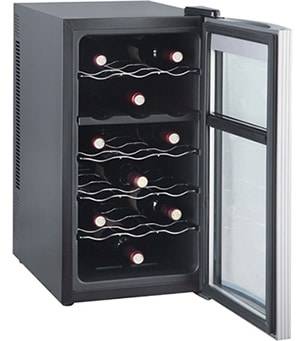 If you are a wine enthusiast, a wine cooler is a convenient way to cool and store wine. They allow you to store your bottles in the perfect temperature so they can age properly. When your wine cooler isn't chilling correctly or has completely stopped working, your entire collection could be in jeopardy.
You wont have to buy a new cooler or replace your expensive wine collection if you contact an experienced appliance repair company. They will send a wine cooler repair technician to your house to fix the issue, provide a quote and order parts if necessary.
Open 24/7
If you need 24/7 appliance repair service for your wine cooler, an expert technician can assist you at not additional charge, even if you call over the weekend.
No hidden costs
You should expect great service at a reasonable price. It's important to contact an appliance repair company that can provide an estimated cost of repair before they begin service, so you know what to expect.
Keep you well informed
A reliable appliance repair company will let you know when your service technician will arrive at your door. In addition, your tech should contact you while they are in route to your home.
Repair all brands
A qualified appliance repair service company will be experienced in fixing a variety of wine cooler brands. An experienced wine cooler repair tech will be familiar with compact, built-in units, and dual zone wine coolers with two temperature compartments.
Quick response
If your wine cooler needs service today, choose an appliance repair company that offers same day service. Contact a knowledgeable customer service representative and they will send out a technician to quickly repair your wine cooler.