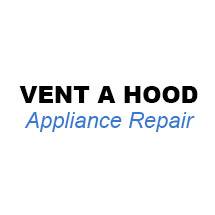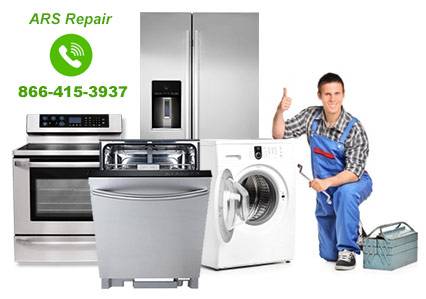 Vent A Hood Appliance Repair
---
Do you Need Repair for your Broken Vent A Hood Appliance?
Vent A Hood was the first ventilation and range hoods producer. The company started its way in a house with a dirt floor in Dallas, Texas. The first rangers were sold by the owners, who walked door to door, trying to sell their ventilation systems. Once they succeeded in selling a product, the owners would go back to the shop and build what was needed.
Vent A Hood officially opened in 1933. It became a family owned business in 1938 under the care of financier Carr P. Collins. Today the company`s CEO is Miles Woodall III, the son of Collins nephew. In 1961 Vent A Hood moved to the city of Richardson, Texas.
At Vent A Hood the main focus is on improving their leading products, using the newest most efficient technology and quality materials while keeping in mind safety and cleaning issues. In terms of innovation, Vent A Hood aims to make constant changes to the ventilation systems for customer's satisfaction.
On their official website, Vent A Hood has a large support system, designated to certain locations, customers are able to find the nearest location to their home. Under the column 'support' customers are able to contact the company via phone or email. The official website also offers maintenance and parts registration for their products as well as a warranty check. There is no doubt that Vent A Hood was an advancement made in our world, kitchens never looked so fashionable.
Call Our Vent A Hood Appliance Repair Technicians Today!
Vent-A-Hood Repair Service
Vent-A-Hood is a trusted brand when it comes to providing adequate ventilation in your kitchen. They have been in the business of manufacturing kitchen ventilation appliances for more than 80 years. The company boasts of over 200 different custom designs of kitchen range hoods. With their top-class kitchen, ventilation appliances, there is also a need for a top-class repair service company to effect repair when faulty. ARS repair services offer efficient and effective repair on different brands of Vent-A-Hood appliances.
General features of Vent-A-Hood kitchen ventilation appliances
Vent-A-Hood Magic Lung blower
This is a unique Vent-A-Hood kitchen ventilation appliance that performs the following functions:
Magic Lung blower helps to remove contaminants from your cooking equipment.
It is whistling quietly when working
Magic Lung blower captures smoke, odors, heat, grease, steam, etc.
It comes with the lowest sone rating which makes it have high-performance efficiency
Vent-A-Hood® Patented E-Z Clean™ System
Vent-A-Hood Patented E-Z Clean System prides itself on being the only patented range hood appliance available in the industry. It has the following unique features:
It ensures a very high level of clean air is maintained in your kitchen environment.
It can be easily cleaned.
Common Vent-A-Hood faults we repair at ARS
Motor Problems
Motor problems may occur if your vent hood does not work. It could be as a result of your motor being blown out. If your vent hood makes an odd sound, it could mean that the motor efficiency has reduced. You will have to replace the faulty motor. To do this, you need to engage the services of a trusted and experienced appliance repair services. ARS is that trusted and reliable Vent-A-Hood appliance repair service company. Our team of well trained and certified technicians is experts in fixing your vent hood appliance issue.
Rattle Noises
When you turn on your vent hood, and you hear rattling noises, it could signify that there is a loose part in your vent hood appliance. It could be a result of lose screw or faulty components. This may or may not be the case. However, to determine the exact cause of the issue, you need to engage ARS repair services to help you troubleshoot and fix the fault.
Wiring Problems
Wiring problems may occur as a result of moisture, oil, and grease building up in the vent hood. This is partly due to the fact that the vent hood appliance has very few moving parts. When oil, grease, and moisture up in your vent hood appliance, it can damage the wiring and disable it. ARS team of Certified technicians are experienced in dealing with such issues. We can help you replace faulty wires and get your vent hood kitchen ventilation appliance working perfectly again.
Other Vent-A-Hood common faults that we fix at ARS includes:
this reduces efficiency and reduces air circulation in the range hood
Clogged carbon filters in your range hoods the rate of air purification from odor.
Clogged ventilation system
This can lead to increase load on the motor, thereby reducing durability
How to Get in Touch With Us
You can get in touch with our team of experienced, well trained and certified technicians by chatting with us live on our website. We can also be reached on our phone lines. You can join us on Facebook and Instagram, or you can follow us on Twitter. We are just a call or click away, and we promise you a satisfactory service. We are located in different cities across Ontario, Canada. ARS is located in a city near you. We will love for you to give us a call and we will be there to make sure your vent hood Kitchen ventilation appliances are effectively working again.
Vent A Hood Appliance Repair Service in Toronto & GTA. Book an appointment today with our technicians for Vent A Hood Appliance Repair Service.
Read our reviews on HomeStars, like us on Facebook and don't forget to share this page, just click on one of the links below.