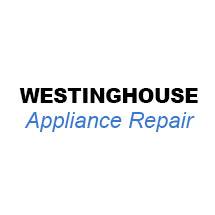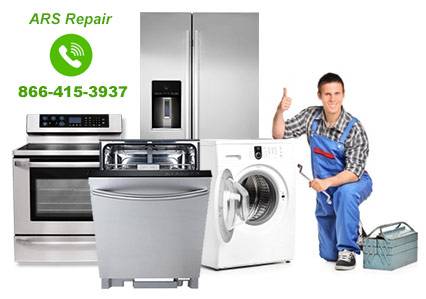 Westinghouse Appliance Repair
---
Do you Need Repair for your Broken Westinghouse Appliance?
Westinghouse Electric was founded by George Westinghouse in 1886. What began as a commercial electric & power company, has become one of most recognized brands in the world.
In 1998, the company sold off most of its operations and today limit their appliance manufacturing to small appliances like blenders and countertop microwaves. Westinghouse Electric Corporation is currently owned by Toshiba, a multinational conglomerate corporation headquartered in Tokyo, Japan.
Westinghouse wants to make technology that transforms the human experience. The company continues to innovate smart kitchen appliances for the next generation and believe product durability is a mark of good design.
The Westinghouse official website provides links to their Facebook, Twitter, YouTube, Google+ and Pinterest social media pages. Visitors can discover product photos, model numbers and features such as colours, sizes and power levels for the latest Westinghouse appliances.
Westinghouse Appliances Repair can be obtained through their online customer support center. They may be able to provide answers and advice you need. Customers can complete a web form and a service associates will respond via e-mail to help you resolve your issue promptly. To contact the company by phone, call (866) 442-7873.
Call Our Westinghouse Appliance Repair Technicians Today!
Westinghouse Appliances Repair Service
Westinghouse is the home of top quality home appliances. Westinghouse appliances are known for their durability, dependability, and high efficiency. However, like any machine, Westinghouse home appliances might develop a fault and would, therefore, need good quality repair. That is where we come in. ARS appliance repair service is a top choice among home appliances owners who value quality repair, maintenance, and installation service. We shall take a look at some of the likely faults that may affect your Westinghouse home appliances. We shall also be discussing some of the like cause of common faults developed by Westinghouse home appliances.
List of Westinghouse home appliances, their common faults, and likely causes
ARS services offers repair on the following Westinghouse home appliances. They include:
Westinghouse range stove/oven
Common faults
This can be attributed to faulty oven igniter or burned burner element
Oven burner element might be faulty and would need to be repaired
This might be as a result of faulty broiler element or defective igniter
Stove heating element not working
A defective element switch might be the likely cause
If the stove burner does not light, it could mean that the spark produced by the burner is weak or the spark ignition switch might be defective.
Oven temperature not accurate
Weak igniter and faulty broiler element can be attributed to inaccurate oven temperature.
Faulty brake element can be a likely cause of the oven not turning on
Other likely faults that can be developed on your oven includes:
Oven not self-cleaning
Oven won't turn off
Range surface element won't turn off
Oven door repair
Oven fan won't turn off
Range burners spark all the time
Westinghouse Dishwasher common faults and likely reasons
Dishwasher not cleaning properly
The inability of dishwater to properly clean dishes can be as a result of faulty dishwater pump or clogged water inlet valve
Dishwasher not properly draining
A faulty drain pump motor or broken drain impeller might cause your dishwasher not to drain properly.
Leakage in your dishwater can be caused by a stuck open valve or cracked wash arm.
Dishwasher leaking from motor area
If the motor shaft seal is bad, or defective, your dishwasher might begin to leak at the motor area.
When your dishwater refuses to start, it could be caused by a damaged power fuse or defective door switch.
Other dishwasher faults includes:
Dishwasher won't latch properly
Dishwasher dispenser not dispensing soap
Dishwasher does not fill up
Noisy Dishwasher
Dishwasher overflowing
Dishwasher not drying your dishes
List of Other Common Westinghouse Home Appliances Faults We Fix at ARS
Westinghouse Refrigerator Faults
Broken Ice dispenser
Faulty water dispenser
Defective lights
Poor draining
Difficulty in defrosting
Poor cooling
Strange sounds
Westinghouse Freezer Faults
Increased buildup of frost
Broken freezer door
Accumulated frost on the freezer's coil
The warmth inside the freezer
Strange sounds
Failure to freeze
Damaged lights
Westinghouse Washer Faults
Leakages
The inability of the washer to drain properly
The inability of the washer to fill properly
Failure to turn on
Unusual noises
Failure to run through cycles
Errors on the digital display
Where are we Located?
ARS service center offices are located across different cities in Ontario, Canada. You can get in touch with us at our office closest to you. You can also choose to chat with us on our website or better still, call us on our phone line, and lay your complaint. Our social media handles are open for you to reach out to us. You can visit us on Facebook, follow us on twitter, or even reach out to us on Instagram. We are only a call away from you.
Book an appointment today with our technicians for Westinghouse Appliance Repair Service.
Read our reviews on HomeStars, like us on Facebook and don't forget to share this page, just click on one of the links below.