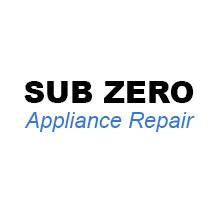 Sub Zero Appliance Repair Service
The Best Appliance Repair in Toronto and GTA for Sub Zero Appliances.
Warranty on Parts & Labor
100% Customer Satisfaction
Sub Zero Appliance Repair
---
We don't resell Parts for Sub Zero Appliances. Please contact the manufacturer.
Sub Zero is an American appliances company that manufactures residential kitchen appliances. These include wine preservation and refrigeration products. The brand was first introduced by Westye F. Bakke in 1943 when he produced the first freestanding freezer. The company was founded soon after its creation in an old garage. As time goes by, the company was able to create multiple series of built-in-refrigerators. Currently, the company has manufacturing facilities in Fitchburg and Madison, Wisconsin; Phoenix, Arizona; and Richmond, Kentucky.
Though the products made by Sub Zero are reliable enough it is still important to have a reliable repair company by your side. You can contact Our customer service to get answers for questions that you have in mind regarding your appliances. We can provide technical assistance or advice on the steps that you need to take to get your equipment checked or repaired. If you looking for Subzero refrigerator repair we are here to help.
With Our refrigerator repair service, you will be assisted by well-equipped and highly-experienced technicians who can surely resolve your issues. After booking an appointment online or by phone, expect our group of professionals to arrive on the designated time or date. Whether it is a freezer or refrigerator or other appliance, your concern can be easily resolved with our refrigerator repair service. One of the most loved kitchen appliance brands in the United States is the Sub Zero brand. The appliance company is known for producing a wide range of kitchen appliances for home use. Some of the popular items produced by the sub-zero brand are refrigeration devices and wine preservation equipment.
The Sub Zero brand has been in existence for almost 8 decades, and ever since their inception; the manufacturers have never compromised their quality. While the brand is of topnotch quality, one cannot ignore the fact that they are prone to some faults which might occur as a result of overuse or other minor factors. If any of your sub-zero kitchen appliances has malfunctioned, our group at ARS Sub Zero Refrigerator Repair Service can help with the repairs. These are some of the fixes we carry out;
Sub Zero Refrigerator Repair: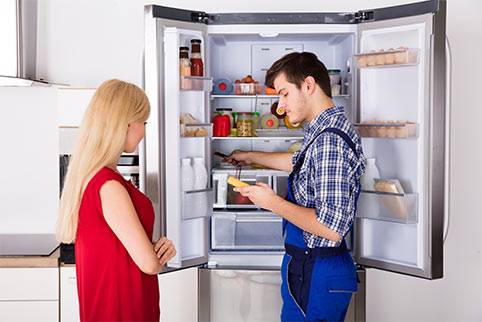 The sub-zero refrigerator is synonymous with luxury and class. The home preservation appliance is a go-to item for many chefs and cooks at home. It has a dual compressor and a door seal system. The refrigerators built by sub-zero come in various sizes and shapes. These are some of the reasons why users go for sub-zero refrigerators;
They keep your food fresh: the storage temperatures of the refrigerator keeps your food fresh and healthy at all times. There is no form of temperature fluctuation which might make food go bad in the long run. Its air purification system ensures that your refrigerator is always circulated with fresh air.
Longevity: the device is designed to last for approximately 20 years, this is a far-cry from its counterparts which have about half of its warranty.
Flexible designs: the refrigerators come in different options and designs, to suit the needs of various homeowners. If you fancy stainless steel doors, glass doors or cabinet finish doors, you'll be fascinated by the wide array of options you'd get when you plan to purchase the sub-zero refrigerator. There is something for everyone.
Common Refrigerator Faults That Can Affect Your Sub-Zero Device
Your refrigerator is a complex system, and that is why there is a need for you to reach out a reputable Sub Zero refrigerator repair company when you observe that yours is performing badly. At ARS Sub Zero Refrigerator Appliance Repair Services, our group of experts are able to troubleshoot a myriad of problems that might be interfering with the smooth running of your refrigerator.
Some of the refrigerator faults we fix are;
Clogged defrost drain
Failure of the refrigerator dispenser to work
Faulty ice maker
Faulty ice dispenser
Failure of the refrigerator to defrost
Warmth in the interior of the refrigerator
Refrigerator not cooling
Compressor problems
Broken condenser
Malfunctioning evaporator
Apart from fixing faulty refrigerators, our trained specialists also carry out replacements in different parts of your Sub Zero Fridge that might need it. At ARS, we are experts in Sub Zero Refrigerator Appliance Repair.
Sub Zero Wine Cooler Repairs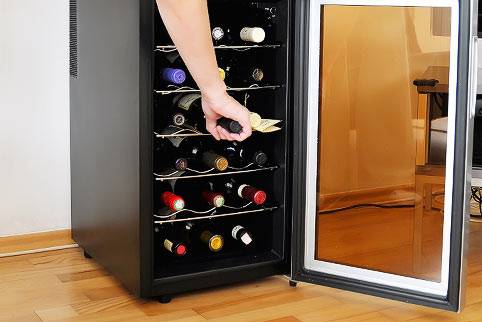 We are experts when it comes to handling any hitch that will prevent your sub-zero device from keeping your bottle of wine fresh and chilled. If you notice that your bottle of wine is warm, there might be a problem somewhere. It is best you reach out to our professional repair experts at Sub Zero, instead of fixing the problem yourself.
These are some of the wine cooler problems that we handle;
Inability of the condenser fan to run
Faulty evaporator
Broken thermostat
Warm room temperature
Lack of proper ventilation
Faulty fan
Strange noise
Lights not coming up
Our group at ARS, are professional Sub Zero Refrigerator Repair Technicians. We are here to help you fix Sub Zero Refrigerator and Wine Coolers. If you are in Toronto, Vaughan, Concord, Maple, Brampton, Peel, Mississauga, Markham, North York, Barrie, London, Oshawa, Richmond Hill or anywhere the GTA. And you need help with Sub Zero Refrigerator Repair Services, give us a call.
If your sub-zero refrigerator or wine cooler has broken down, you should give us a call, and we will be glad to help diagnose the faults and fix them right away.
Sub Zero Refrigerator Appliance Repair Service in Toronto & GTA. Book an appointment today with our technicians for Sub Zero Refrigerator Appliance Repair Service.
Read our reviews on HomeStars, like us on Facebook and don't forget to share this page, just click on one of the links below.
👇