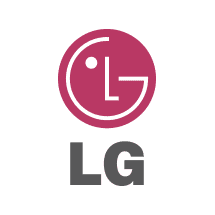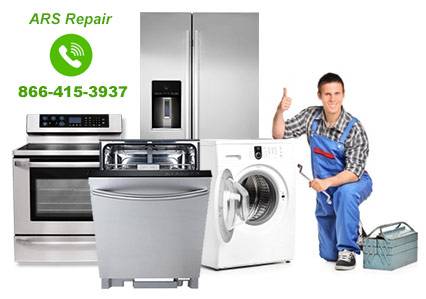 Authorized LG Appliance Repair
---
Do you Need Repair for your Broken LG Appliance?
LG Electronics company in 1958 from South Korea has grown to become one of the top largest manufacturer of televisions today. Aside from TV, it also manufactures mobile phones, communication devices, home entertainment equipment, energy saving equipment and home appliances. When it comes to home appliances, the brand boasts on its products durability, quality and energy-saving benefits. They manufacture washing machines, dryers, wall ovens / stoves / cooktops / ranges, microwaves, hoods, refrigerators, dishwashers, air conditioners, HVAC systems and more. Though it has originated in Seoul, South Korea, as a small electronic company, its products and services are widely known all over the world. The business was able to establish huge branches in different countries.
LG Refrigerator Repair
If you have ever purchased an LG Appliance and noticed that it's not working, we are here to help you solve all of your Appliance Repair problems. ARS Appliance Repair Service is here to help you with all of your appliance repairs. We are here to solve all of your problems when it comes to your appliance not working as well as you imagined. We are ready to fix your appliance. When it comes to repairing your broken appliances, we are experts in LG Refrigerator Repair.
LG Oven Repair
If you are experiencing problems with your LG appliance not working like you the day when you bought it. Have one of our expert technicians at ARS check your LG Oven on the same day, and help you fix it. We know LG Oven Repair in GTA!
ARS Appliances Repair provides convenient and satisfying LG Appliances Repair Service to our customers. With our quick and easy online tools, you can set an appointment with a technician, track your repair and track you technician. Simply fill out a form, provide the model number, describe the problem, provide some personal information and our technicians are ready to serve you.
LG Stove Repair
When it comes to one of the most useful appliances used in your everyday life, it's hard to compare with your LG Stove. When your stove is not working, your daily tasks like cooking dinner are more difficult. Now you'll need to use your microwave to cook less quality meals or spend more on fast food and restaurants. Let ARS provide you with the best LG Stove Repair Service in the Greater Toronto Area.
LG Dishwasher Repair
We know how you feel when your dishwasher breaks. You just finished cooking dinner for all of your friends and family and now your kitchen is a mess and you need to hand wash all of your dishes. If you need LG Dishwasher Repair call ARS.
LG appliances are some of the one of the Most Reliable / Least Serviced Brands, so make sure you check with LG first if you are under warranty. Please review LG's repair service policy before submitting the form. You can also call their customer service hotline. Your call will be answered by one of their customer service representatives and he/she will assist you with booking a repair request.
LG Washer Repair
Our technicians are specialized in LG Washer Repair. If you are located in the GTA (Greater Toronto Area), and you need your broken LG Washer fixed, call us today.
If you called LG and discovered that your warranty is expired, Contact us today! A licensed and well-trained technician will promptly come to your service and fix the issue with your home appliance. If in case that a replacement is required to resolve the problem, the technician will inform you about the affected part. You will also be provided with a new and genuine replacement from the same brand. ARS Appliance Repair Service is Authorized by LG to service all of your broken LG Appliances. With many years of experience with LG Appliances Repair, our technician are specialized in all of the parts and service for your appliance.
LG Dryer Repair
At ARS Appliance Repair, we know how important your LG Dryer is to you and your family. You Need your dryer to save time drying your clothes. If you are having problems with your LG Dryer not working, we provide expert LG Dryer Repair Service in Toronto, GTA and More.
Whether you are experiencing problems with your LG Refrigerator not cooling, LG Stove not heating, LG Washing Machine not spinning or LG Dishwasher not cleaning. We can help you solve all of your broken LG Appliance problems. We know how frustrated it is when you come home from work and are ready to relax and cook something for dinner. But your LG Stove is broken, when you check your fridge, all of the food is spoiled be cause your LG fridge is not cold. So now you need to replace all of the food which you spent hundreds of dollars on a few days earlier.
When you notice that your LG Refrigerator is making noise, or not cooling so well, call ARS today. We can help you diagnose the problem before it's too late.
Call Our Authorized LG Appliance Repair Technicians Today!
Our technicians are specialized in LG Appliance Repair. We are located in GTA (Greater Toronto Area), Barrie, Bradford, Brampton, Cambridge, Hamilton, Kitchener, London, Markham, Mississauga, Oakville, Oshawa, Pickering, Richmond Hill, Scarborough, Thornhill, Toronto, Vaughan, Waterloo, Whitby and most of Southern Ontario. See our Service Areas. We are ready to help you fix your broken LG Refrigerator, fix broken LG Stove, fix LG Oven and fix all of your broken LG Appliances.
At ARS Appliance Repair, we guarantee the Best quality appliance repair service in GTA, and provide you with 24/7 emergency support and a 3 month warranty. Book an appointment today with our authorized technician for LG Appliance Repair Service.
Read our reviews on HomeStars, like us on Facebook and dont forget to share this page, just click on one of the links below.