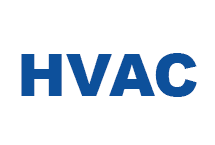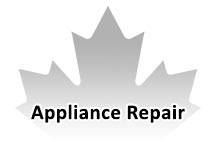 Air Conditioning Repair Toronto
---
If you live in Toronto, Ontario Canada you know how hot and humid the weather can be in the spring, summer or fall. Regardless of whether you are dealing with a residential air conditioning system or a commercial air conditioning system, getting repairs done in the GTA (greater Toronto area) quickly and professionally is very important.
You may be tempted to try and diagnose the problem yourself and even perform some repairs on your own. While this may work in some cases it can actually make the problem worse and can cause repairs to become more expensive. If you look at your AC system or HVAC system and do not see any obvious issues such as clogged filters or blocked ducts you need to ensure that you call a professional so that the problem can be corrected as quickly as possible.
The key is to find someone who is familiar with the kind of air conditioning system that you have in your home or business and who has the replacement parts and the skill to diagnose the source of the problems that you are having with your system. There are a few different areas that may be causing your system to fail. They may include:
Pressure loss throughout the system
Coolant leaks
Fan problems
Issues with condensers
Some air conditioning repairs may be very simple and straightforward. It may simply involve replacing a belt so that fans can begin turning again. Others may be more complex and may need more in-depth repairs to be performed as quickly and affordably as possible.
If you need someone to perform repairs on your AC or HVAC system contact us today! We have the expertise you need to diagnose and repair your issues. Please use our handy contact form and one of our trained specialists will get back to you and get the repair process started as soon as possible.
Know about authorized Air Conditioning Repair Service in Toronto
Properly functioning air-conditioners are a must in the summer months. Any malfunction by an air conditioner during the summer makes us really uncomfortable, to say the least. So to ensure that your air-conditioners work perfectly, you'll need to take care of the HVAC and get it serviced regularly. Besides, in case of any malfunction of your air conditioning unit, you'll need to engage the services of professional air conditioning repair technicians. In Toronto, one of the leading companies providing air conditioning repair services in Toronto is ARS!
Repairing an air conditioner is not an easy task because it requires in-depth knowledge about the working of it. Air conditioners come in different brands and are of different models and types. There are definitely variations in the working of each model. It's only a professional who can understand the functioning of different air conditioners.
Besides this there are several reasons why you require the services of an authorized technician for your air conditioning repair:
An authorized technician is certified
HVAC installation and repair is a complex process. HVAC technicians need to get the necessary certification for carrying out the repairs. Therefore, it's recommended that you hire a professional technician who is certified to undertake the repairs.
An authorized center offers permanent solutions
An authorized HVAC technician offers permanent solutions for any issue with your air conditioner. This ensures that you'll not likely be facing the same problem with your HVAC again.
An authorized technician is trained
A professional technician is not only certified but also trained. He knows what to do and how to go about doing his job. You may be tempted to think of DIY in case of a fault in your air-conditioner however lack of training and expertise may result in causing injuries to you or in some case permanently damage the HVAC too.
An authorized technician will have the necessary work permit
Licensed professionals have building and work permit for local government to allow them to work in homes for HVAC repairs. However, hiring an unauthorized technician could damage your HVAC. Besides, you could even be fined for hiring an unauthorized technician.
An authorized technician will be insured
Hiring an unlicensed technician without insurance is risky because, in case of any injury to the technician at your premises, you may have to bear the medical bills and pay for the lost wages of the technician. Besides, you'll have to take responsibility for any damage to your home or devices in your home or around.
An authorized professional will provide high-quality services
An HVAC unit is an expensive appliance. Therefore, you should not take any chances with repairs. It's not a good idea to get it repaired by a technician who is not certified. An authorized HVAC technician will be able to provide high-quality repair services for your air conditioners.
An authorized technician has the necessary tools
An authorized technician has the right tools for installation or repairs of your air conditioner. He uses genuine spare parts in case any part needs to be replaced in the air conditioner.
An authorized technician offers a warranty
An authorized HVAC technician offers a warranty for the parts used and the services provided. Finding a reliable air conditioning repair service can be quite a difficult task. You can compare the services offered by different HVAC repair companies and choose the best one that meets your needs.
If you are looking for reliable air conditioning repair services in Toronto, one of the leading names is ARS!
We have an experienced group of HVAC authorized HVAC technicians who offer same day air conditioning repair services at reasonable prices.
Call Our Air Conditioning Repair Toronto Technicians Today!
Read our reviews on HomeStars, like us on Facebook and don't forget to share this page, just click on one of the links below.
👇
Reviews from Our Customers
james enns
September 22, 2023
Fast and easy to deal with.. fixed properly
Dorie Stewart
September 15, 2023
We had an issue with our LG oven - not heating properly. The technician arrived on time, knew exactly what the issue was within 5 minutes and promptly fixed the problem. He was pleasant and knowledgeable and also gave me tips on how to prevent it from happening again. I would strongly recommend this company - very efficient!
Jerri Loewig
September 14, 2023
ARS repaired our refrigerator. They were very professional and cooperative. They were also helpful in working with the manufacturer in resolving the out of warranty issue. We would like to acknowledge Ghila Birman for her excellent customer service.