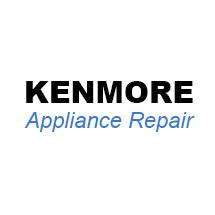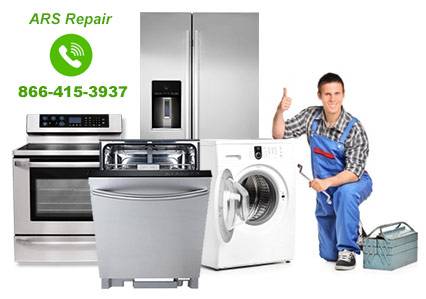 Kenmore Appliance Repair
---
Do you Need Repair for your Broken Kenmore Appliance?
Existing in the world of home appliances for more than eighty years, Kenmore Appliances continues to deliver elite satisfaction. Its high-quality appliances are known all over the globe and are being distributed by top-tier manufacturers. Some of those are GE, Panasonic, Whirlpool, LG, Bosch and Electrolux. Products of this particular brand are being controlled and sold by Sear Holdings in all of its stores. The elite line is the known term for Kenmore's upscale line of products. As of today, the brand sells a range of appliances from ovens, dishwashers, utensils, compactors and small kitchen appliances.
Though it delivers high quality and effective products to the market, repair services are on standby for support. Kenmore brings the fix in the comfort of your own home. If you want to avail of their repair service, you just have to contact them and wait for a technician to come over. From your garage to the attic, they can install, fix and remodel your appliances. The crew is composed of highly experienced and certified technicians who can effectively handle your repair concerns. Don't ever think about spending your money on someone who has no specialization with the brand and its parts.
You can also find original parts of your appliances if a replacement was recommended. It is guaranteed that the parts being provided to you are 100% new, genuine and in good condition. There are 7 million parts of different popular brands so you never have to worry about getting it from other dealers.
Aside from repairs, Kenmore also offers preventive services to make sure that minor issues won't escalate to major ones. Consider getting a protection agreement from the company. When it comes to home maintenance, this high tier team of technicians is ready to provide awesome repair service. All you have to do is grab the phone and call their hotline.
One appliance brand that has remained a household name among home appliance owners is Kenmore. Kenmore's home appliances are trusted and long-lasting. They come with creative and beautiful designs to give you a relaxing and refreshing peace when you use any of their products.
Here is a quick question:
Who do you call when you have a faulty home appliance?
The answer is quite simple. You will call for the services of a good and reliable appliance repair company to help you fix your appliance. ARS Appliance Repair Service is a reliable and excellent appliance repair service you can always trust to give you the best repair services for your faulty Kenmore home appliances.
What are the different brands of Kenmore home appliances available for sale?
Freezers
Dishwashers
Cookers
Refrigerators
Washing Machine
List of Common Home Appliances Faults We Fix at ARS
Kenmore Refrigerator Faults
Broken Ice dispenser
Faulty water dispenser
Defective lights
Poor draining
Difficulty in defrosting
Poor cooling
Strange sounds
Kenmore Freezer Faults
Increased buildup of frost
Broken freezer door
Accumulated frost on the freezer's coil
The warmth inside the freezer
Strange sounds
Failure to freeze
Damaged lights
Kenmore Washer Faults
Leakages
The inability of the washer to drain properly
The inability of the washer to fill properly
Failure to turn on
Unusual noises
Failure to run through cycles
Errors on the digital display
Kenmore Dishwasher Faults
Low water temperatures
Film-coated dishes after washing
Poor drainage
Inability to fill up with water
Damaged timer
Kenmore Oven Faults
Broken heating elements
Failure of the oven to ignite
Gas leakages
Fluctuating temperatures
Poor functioning of the burners
Kenmore Dryer Faults
Loud noise
Failure to start
Damp clothing after a drying cycle
Failure of dryer to get heated
Kenmore Stove Faults
Greasy surface
Failure of pilot light to come on
Defective oven lights
Weak Burner flames
Inactive pilot light
The frequent odor of gas
Strange, hissing noise as a result of air
Frequently asked questions for Kenmore appliances owners looking for a reliable appliance repair service company.
Q: How much does the repair service company know about Kenmore Home appliances?
Answer: ARS understands the working principles of different types of Kenmore home appliances. We are fully aware of the technical design of your appliance, and when there is a fault, ARS technicians are up to the task.
Q: Is the appliance repair company capable of delivering good repair service?
Answer: ARS has a team of well trained, experienced and certified technicians who are more than capable of getting the job done. It is our job to get your faulty Ariston home appliances working again.
Q: How reliable and trustworthy is the appliance repair company?
Answer: ARS repair service has shown over time to be effective, dependable and reliable. You can count on us to get the job done.
Q: What other services do they offer apart from repair services?
Answer: We offer both installation and maintenance on your Kenmore home appliance. We can give you technical maintenance services which ensures that your Kenmore home appliance works optimally and stays durable.
Q: Does the repair service company offer home services?
Answer: That is a resounding yes! At ARS, we offer quality home service as part of our commitment to satisfying our customers.
Q: Where can we locate a good appliance repair service?
Answer: ARS repair service centers are located in different cities across Ontario Canada. From Delaware to Waterloo, Waterland, Thorndale and other major cities in Ontario, you can find our customer centers.
Q: How do I reach them without going to their centers?
Answer: You can chat with us live on our website or visit us on our different social media platforms. You can also call us via our mobile line.
Call Our Kenmore Appliance Repair Technicians Today!
Book an appointment today with our technicians for Kenmore Appliance Repair Service.
Read our reviews on HomeStars, like us on Facebook and dont forget to share this page, just click on one of the links below.