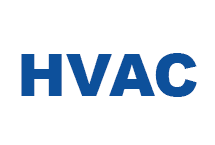 Furnace Repair Service
---
For anyone who lives in Canada, a working furnace is not just something that is nice to have. The winters get dangerously cold, and if someone is unable to heat their home, they may end up freezing even if they are staying indoors. If your furnace quits, you need to make sure that you are able to find a reliable furnace repair service quickly that will meet your needs
But how do you know whether you are getting in touch with a furnace repair service near me that can meet your needs? By ensuring that they know how to fix your particular furnace, ensuring that they have the necessary parts in stock to repair the following furnace repair issues. 
Repair furnace blower motor

Repair furnace belts

Repair furnace sensors

Repair furnace vent pipe
Contact us for Furnace Repair in Toronto and GTA.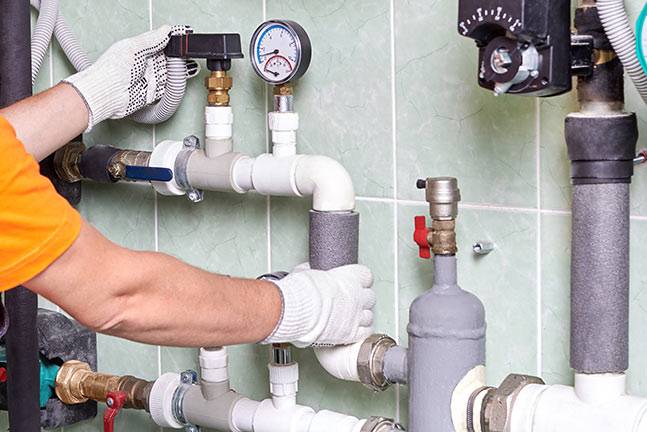 A furnace repair technician will be able to solve all these issues even if your furnace stops working at odd hours of the day or night.
You also want to make sure that they perform the repairs correctly. It is not a good idea to work with a company that is unable to correctly diagnose what is wrong as this can not only add to your expenses, it can also increase the time when you may be without a reliable source of heat.
If you are planning to work with a particular company, there are a few questions that you should ask prior to signing any agreements. If you are signing a maintenance agreement, you need to find out how often they will be maintaining your system and how that agreement will affect the cost of the furnace repairs. If you are contacting a company for repairs only, you should find out how quickly they can give you an estimate that includes parts and labor costs, how quickly they are able to get to your home or business to make repairs, and whether or not they have parts in place to make the repairs or if they will need to order them in.
Our HVAC furnace repair service is staffed by experienced technicians who can fix your furnace quickly and properly. We have the knowledge to work on many different systems and can get your home or business back up to temperature very quickly. Contact us today and find out how we can help you with your furnace repair needs, including cases where the furnace is not turning on or when the furnace is not making any heat.
When to call a Technician for Furnace Repairs?
Toronto's winters can be unforgiving, especially without a functional furnace to keep your home warm and cozy. Your furnace plays a crucial role in maintaining comfort during the cold months, but what if it suddenly malfunctions? That's where our expertise in appliance repair services for HVAC furnaces comes into play. We understand the urgency of the situation and offer reliable solutions to keep your home comfortably heated.
Different types of furnaces are used for heating homes, each with its unique characteristics:
Natural Gas Furnaces:

Efficient and widely used for their cost-effectiveness.

Oil Furnaces:

Known for their consistent heating capabilities.

Electric Furnaces:

Offer a clean and eco-friendly heating option.

Propane Furnaces:

Ideal for areas without natural gas supply.
Our team of experienced technicians specializes in furnace repair for all these types, ensuring a prompt and effective resolution to your heating problems. We pride ourselves on having an in-depth understanding of these systems, allowing us to diagnose issues quickly and accurately.
When should you consider calling a technician for HVAC Furnace Repairs? Here are some common signs that indicate it's time to seek professional assistance:
Inconsistent Heating Troubles:

Notice uneven heating or constant temperature swings in your home? It might be time to diagnose and resolve potential furnace issues.

Detecting Unusual Furnace Noises:

Are you hearing odd sounds like clanking, banging, or whirring from your heating system? These could signal underlying furnace mechanical problems.

Rising Energy Costs:

If your energy bills suddenly soar, consider the possibility of an inefficient furnace that needs attention.

Indoor Air Quality Concerns:

Worried about discomfort and health due to poor indoor air quality? Address potential furnace-related air quality issues.

Frequent Furnace Cycling:

Is your furnace cycling on and off too frequently? It might be struggling to maintain your desired indoor temperature, indicating a need for furnace maintenance.
In such situations, don't hesitate to contact our dedicated appliance repair technicians for your HVAC furnace needs. We are committed to providing top-notch service and ensuring your home stays warm and comfortable throughout the winter season.
The Best Furnace Repair Service in Toronto and GTA!
ARS is your premier destination for top-notch furnace repair services in Toronto and the Greater Toronto Area (GTA). As a trusted appliance repair company, we specialize in repairing a wide range of home appliances, including furnaces. We take pride in being an authorized service center for various leading brands of home appliances.
Our team of highly skilled technicians is not only extensively trained but also equipped with the latest tools and knowledge to diagnose and resolve any issue your furnace may encounter. We understand the importance of a functional furnace during the harsh winter months, and that's why we prioritize your comfort and safety.
Why Choose ARS for Furnace Repair in Toronto and GTA?
Certified and Licensed Technicians:

Our certified and licensed technicians bring expertise and professionalism to every job.

Prompt Service:

We know the urgency of furnace problems, and we strive to offer same-day repairs whenever possible.

Affordable Pricing:

Our services are not only top-quality but also reasonably priced, ensuring you get the best value for your money.

Easy Booking:

Connecting with ARS is a breeze. You can either call our customer service center or register your complaint online. Provide details such as your name, address, furnace brand, model number, and the issue you're experiencing. You can even specify a convenient time for the technician's visit.
When you choose ARS for your furnace repair needs, you're choosing reliability, efficiency, and professionalism. Don't let a malfunctioning furnace leave you in the cold—connect with ARS Appliances Repair Service today!
Need furnace repair in Toronto and GTA? Connect with ARS!
Call Our Furnace Repair Service Technicians in Toronto & GTA!
Read our reviews on HomeStars, like us on Facebook and don't forget to share this page, just click on one of the links below.
👇
Reviews from Our Customers
james enns
September 22, 2023
Fast and easy to deal with.. fixed properly
Dorie Stewart
September 15, 2023
We had an issue with our LG oven - not heating properly. The technician arrived on time, knew exactly what the issue was within 5 minutes and promptly fixed the problem. He was pleasant and knowledgeable and also gave me tips on how to prevent it from happening again. I would strongly recommend this company - very efficient!
Jerri Loewig
September 14, 2023
ARS repaired our refrigerator. They were very professional and cooperative. They were also helpful in working with the manufacturer in resolving the out of warranty issue. We would like to acknowledge Ghila Birman for her excellent customer service.