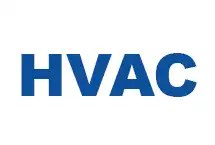 Furnace Repair Service
---
For anyone who lives in Canada, a working furnace is not just something that is nice to have. The winters get dangerously cold and if someone is unable to heat their home they may end up freezing even if they are staying indoors. If your furnace quits, you need to make sure that you are able to find a furnace repair service quickly that will meet your needs.
But how do you know whether you are getting in touch with a furnace repair system that can meet your needs? By ensuring that they know how to fix your particular system, ensuring that they have the necessary parts in stock to repair blowers, belts, sensors or vents, and ensuring that they have a contact number or method that you can use to get in touch with their technicians if your system stops working at odd hours of the day or night.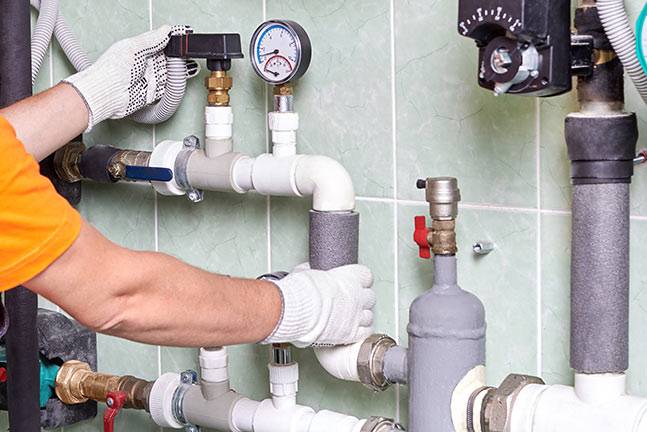 You also want to make sure that they perform the repairs correctly. It is not a good idea to work with a company that is unable to correctly diagnose what is wrong as this can not only add to your expenses, it can also increase the time when you may be without a reliable source of heat.
If you are planning to work with a particular company there are a few questions that you should ask prior to signing any agreements. If you are signing a maintenance agreement, you need to find out how often they will be maintaining your system and how that agreement will affect the cost of repairs. If you are contacting a company for repairs only, you should find out how quickly they can give you an estimate that includes parts and labor costs, how quickly they are able to get to your home or business to make repairs and whether or not they have parts in place to make the repairs or if they will need to order them in.
Our HVAC furnace repair service is staffed by experienced technicians who can fix your system quickly and properly. We have the knowledge to work on many different systems and can get your home or business back up to temperature very quickly. Contact us today and find out how we can help you.
When to call a Technician for Furnace Repairs?
Winters in Toronto can be tough to bear if you do not have a furnace installed in your home. It's the furnace that heats your home and makes it warm and cozy during the cold winter months. It is difficult to imagine what life will be like if the furnace were to stop working. Well! that is not a far-fetched possibility. And, if it happens you will need to engage a furnace technician who has in-depth knowledge of the working of different types of furnaces.
Let us take a look at various types of furnaces used for heating homes:
Natural gas furnaces
Oil Furnaces
Electric Furnaces
Propane Furnaces
The working of each furnace is different and so when you engage a technician to repair the furnace, he should understand how the furnace works.
Some common problems that cause malfunction of the furnace:
Natural Gas Furnace:
Wear and tear
Problems with the electric ignition or pilot control problems
Malfunction of the thermostat
The furnace does not heat up at all
Inadequate heating of the furnace
Frequent cycling
Continuous running of the blower
Noisy furnace
Oil Furnaces:
The burner does not operate
The burner does not fire
Smoke from the burner
The burner cycles frequently
Excessive fuel consumption by the furnace
Odors or fumes from the furnace
Continuous smoke from the chimney
Electric Furnaces:
If the filter is clogged with dirt and dust
If there are any loose wires
If the electric circuit comes in contact with water
If there is a wrong fuse
If the fuse is dirty
If the starting capacitor is faulty
If the transformer fails
If there is a problem with the motor of the blower
Propane Furnaces:
Furnace not heating
If the fan of the furnace is not running
If the blower does not turn off
If the furnace turns on and off too often
Therefore the problems with each type of furnace are unique and it's important to hire a technician who is aware of the working and parts of the furnace.
This will help him diagnose the cause for the malfunction of the furnace and repair it. The technician should also be available to attend to your problem as soon as possible.
Since there are different brands and models of furnaces, it is always better to hire appliance repair services from an authorized service center. The technicians will be knowledgeable about the working of the different brands and models of the furnace. Besides, they will use genuine replacement parts in case required.
The Best Furnace Repair Service in Toronto and GTA!
ARS is an appliance repair company that repairs different types of home appliances. It is an authorized service center for different brands of home appliances. Our technicians are trained and experienced in resolving any issue with your furnace. Our technicians are certified and licensed.
At ARS we understand how difficult it can be for you to face the winter without a furnace. Hence our technicians attend to your problem according to the scheduled appointment. As far as possible our technicians try to offer same-day repairs for your furnace. Our services are reasonably priced.
How to connect with ARS?
You can call our customer service center and register your complaint. You will be asked details such as your name, address, etc. the brand of furnace, the model number and the issue with the furnace. You can also indicate a convenient time for the visit by the technician.
Alternatively, you can register your complaint online providing the details as above. Once the complaint is registered, our technician will visit your premises according to the time indicated and repair your furnace.
Need furnace repair in Toronto and GTA? Connect with ARS!
Call Our Furnace Repair Service Technicians in Toronto & GTA!
Read our reviews on HomeStars, like us on Facebook and don't forget to share this page, just click on one of the links below.
👇
More Problems & Solutions from Our Blog