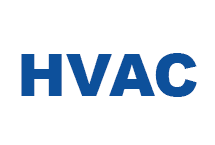 HVAC Repair Service
---
If you have an HVAC system in your home you need to make sure that it is in good working condition. The climate in Ontario, Canada gets extremely hot in the summer and dangerously cold in the winter and you need a way to keep your home at a comfortable level no matter what time of the year it is. Therefore, it is important to find a company that is familiar with a wide range of different systems, has the parts and tools needed to get your system up and running again and which is easy to get a hold of when an emergency has happened after normal working hours.
It is also a good idea to find a company that is able to perform routine maintenance on your system as well. Being able to check belts, motors, blower fans, ductwork and heating elements will help head off problems before they start and can even make it much less expensive to repair should problems arise.
You may want to make sure that an HVAC repair service is familiar with both commercial and residential systems depending on which kind of system you have in your own home. Usually, they are very similar but the tools and parts needed may be quite different depending on which system you have. You may also have ductwork that is much more extensive when you are dealing with a commercial system.
Taking the time to do your homework before you are faced with an emergency is a good idea. That way you can make sure you are dealing with licensed, experienced technicians. Our specialists have the skills, licensing and experience to work on your system effectively and affordably. Use our handy contact link to get in touch with us today and see what we can do for you!
Call Our HVAC Repair Service Technicians Today!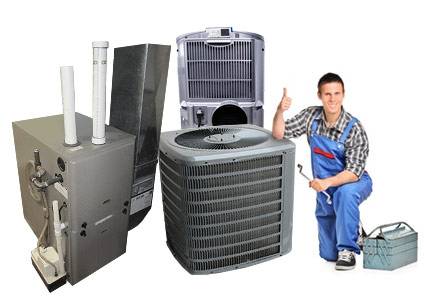 Best Technicians For Hvac Repair Service
HVAC is the acronym for Heating, Ventilating, and Air Conditioning. The expression "HVAC" may not be well-known to some of us, but we utilize HVAC-based equipment at least every day of our lives. The gigantic air conditioner boxes you see at your office complexes are all types of HVAC. HVAC devices are meant for both small and large areas such as apartment blocks, skyscrapers, and industries.
If the HVAC system in your home has malfunctioned or the one in your office is making the air warm instead of cool, it might be due for a repair. Your best option is to call on a professional repair service like ours. At our company, ARS Appliance & HVAC Repair Service we handle repairs and troubleshooting of problems that might interfere with your HVAC System.
In our homes, we utilize HVAC systems, albeit in smaller forms. HVAC systems are preferred because they help to provide comfort while cutting extra expenses spent on energy costs. There are different types of HVAC systems. They are;
Split Systems
Split systems consist of the cooling system and the heating systems. Split systems contain both outdoor and indoor units. HVAC systems which have outside cooling units comprise of parts such as compressors and refrigerants which help to make the air cool while eliminating hot air. The Air Conditioning Unit in your house is a split unit.
In most cases, split systems contain heaters which help to keep your house warm in cooler months. The heat is circulated by an evaporator or a fan, while the temperature is balanced by a thermostat. It is not uncommon to find split units with humidifiers and purifiers, which help to keep the air clean and healthy.
Duct-free Systems
Duct-free systems which are also known as mini-split systems which are placed on the walls inside your house. They are best used for areas such as hotels and offices because they allow individuals in every room to have control over the choice of temperature they want.
Hybrid Systems
Hybrid systems are similar to split systems, but they differ because they have the ability to alternate from gas to electrical power. One of the reasons why homeowners love hybrid systems is because it allows them to pick their choice of energy source. Hybrid systems are usually high maintenance, requiring constant cleaning and repairs.
Packaged Heating And Air Systems
Packaged heating systems are found in plants such as the attic or the storage room on the topmost floor. Due to its small size, it is best suited for small areas and regions with warmer temperatures. The heat from packaged heating and air systems are usually generated from electricity, but in some cases, they can be generated from gas.
Common Hvac Problems
These are the most common HVAC problems that we repair are;
HVAC system blowing hot air.
Inability of air to come out of the vents.
Cold and hot spots.
Compressor failure.
Obstruction of condenser unit as a result of accumulation of dirt and debris. This can cause overheating of the air conditioning unit.
Blockage of the vents and the registers.
Blocked filters: The filters are responsible for the removal of dirt and debris. Overloading of the filter can slow down the rate at which the HVAC flows.
Blockage of the ducts can also cause your HVAC device from functioning properly.
Broken thermostats and flat batteries can impede airflow in your HVAC system.
Faulty fans can cause your HVAC device to become slow.
When your coils are dirty, it can make your HVAC device to stop functioning.
Reduced refrigerant levels can cause airflow to be impeded.
In rare occasions, we check if your HVAC device is outdated. Outdate HVAC appliances can cause airflow problems.
We Also provide Appliance repair services in Toronto, Hamilton, Cambridge, Burlington, Bolton, Halton Hills, King City, Waterloo and GTA.
Read our reviews on HomeStars, like us on Facebook and don't forget to share this page, just click on one of the links below.
👇