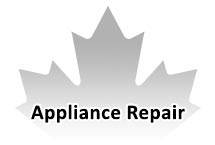 Appliance Repair Burlington
---
To run a business comfortably, and to render quality services to your customers, you will need functional appliances. Whether you own a restaurant, a supermarket, a bar, or you run a night club around Burlington, you will surely need functional appliances. One strange thing with home or business place appliances is that they can develop a fault at any given time. When this suddenly happens, it can cause serious problems if not quickly fixed.
Here is where ARS Appliance Repair Burlington comes in. Recently, there have been popular stories about how technicians were invited to fix up faulty appliances, only for them to further damage the equipment. We have even heard stories about how technicians were invited to repair some restaurant appliances, only for the appliance to stop functioning after the technician had left. Are you worried of such plights? Then your best bet is to camp with us at ARS Appliance Repair Burlington.
When You Need Us
If you require maintenance on your household appliances or your business place appliances, it is best to seek professional help which we can provide.
Our technicians are experts with track records of excellence in what they do. We hire professionals to work for us at ARS. We also provide repair services. In case you have an appliance that recently became faulty, or has been damaged for a while, contact us, we can help you bring it back to life. We also help with the installation. Let's say you newly bought an appliance, and you have been having a hard time fixing it. Hey! Why not call us? We are just a phone call away from you.
We will provide you with the best of service in terms of repairs, maintenance, and installation.
Why We Are Special
Have you ever needed services on weekends, or during a particular holiday? Well, most companies usually do not function on these days. Here is good news for you. At ARS Appliance Repair Burlington, there are no weekends or holidays. Our services are available to you on a 24/7 basis with no extra charges.
We run a group of competent and committed technicians who are ready to solve your problem. We repair any brand of home appliances, and we also manufacture spare parts.
We are open to various payment options, such as the debit/credit card and cash payment methods. So, you need not worry much about your payment options.
Appliances We Repair
We repair different kinds of household and business place appliances such as:
Stove
Oven
Dishwasher
Dryer
Refrigerator
Electric cooker
Freezer
Washing machine
Electric oven
If you have any of the above-listed items that you wish to repair, do not hesitate to call us at ARS.
Brands We Repair
We repair brands like Admiral, Jenn-Air, Thermador, Frigidaire, Samsung, LG, Viking, Amana, Dacor.
If you are not comfortable with the way, any of your home appliance works. If your appliance is making a strange sound, giving too much heat, or even producing a strange smell, do not wait for it to get completely damaged. Kindly reach out to us, we are sure of our services.
Call us if you reside in Burlington, experience any of these faults and require service for:
Stove Repair Burlington
Electric stove won't turn on
Electric coils wont heat up
burner temperature cannot be adjusted
Indicator light won't turn on
Dryer Repair Burlington
Dryer does not turn on
Noisy dryer
Wrinkled clothes
Gets too hot
It takes too long for clothes to get dry
Dish Washer Repair Burlington
Does not clean the dishes
Dishwasher does not start
Keeps getting filled up
Water leakages
Makes noise
Oven Repair Burlington
Oven temperature is not correct
Oven won't turn on
Oven light does not come on
When oven burns food
Oven does not generate heat
Refrigerator Repair Burlington
Not working but light is on
 Not cooling but interior light is off
Defrost problems
Water leakages from refrigerator
Freezer Repair Burlington
Freezer not running
Freezer too noisy
Interior lights not working
Freezer too warm
If you are having any of these problems with your refrigerator definitely you need refrigerator repair services. Are you having a cold freezer while the fridge is warm? Are you getting grinning noise for your fridge? Is your fridge emitting some funny smells such as something burning? Is your fridge running, consuming power but what is kept inside is not cooling? If any of these questions have been answered in affirmative, definitely you need some assistance from a refrigerator repair service provider.
If you are in Burlington area, do not hesitate to call one as he or she will diagnose the problem and offer a solution right away.
The Most Reliable Appliance Repair Service in Burlington
If you are experiencing a similar problem with your dishwater, you will need a dishwater appliance repair Burlington service provider, the same applies to any other appliance in your house. Do not wait for too long as the problem might escalate and end up losing your much-needed appliances. They say gather the hay while the sun is shining, for you, do something before things get out of hand.
If you wait for too long to get an oven repair service provider you will be forced to pay more as the problem will have developed further, who knows you might even be forced to buy a new appliance when your current device is beyond repair. Getting a reliable appliance service at Burlington should not be a difficult task, all you need to do is get the required information, contact him or her and within a reasonable time, all will be well.
Whether you need a dryer repair or a stove repair always make sure that you contact a reliable repair service provider who is licensed and accredited to offer the service. In doing this you are assured that you are getting the best in terms of quality. No licensed and accredited appliances repair service provider will offer substandard service in Burlington knowing the industry regulators and authorities will catch up with him or her.
We Also provide Appliance repair in Hamilton.
Read our reviews on HomeStars, like us on Facebook and don't forget to share this page, just click on one of the links below.
👇