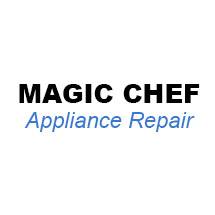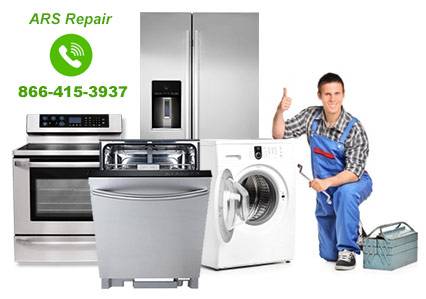 Magic Chef Appliance Repair
---
Do you Need Repair for your Broken Magic Chef Appliance?
What started out as a small tin shop in the city of St. Louis is now one of the best appliance brands in America. The story of Magic Chef begins in the 1850's with a German immigrant named John Ringen. During its early years, the company was mainly known for their early washing machines and stoves that were given the name "Quick Meals".
As time passed by, the small business gained more recognition and was bought by the national corporation of MCA. Apart from washing machines and stoves, the company added microwaves, compact refrigerators and other small kitchen appliances (since 1996).
Magic Chef is all about people. The MCA corporation ensures that the customer's satisfaction is always above all. The company's goal is to focus on improving current products while aspiring to create new, innovative ones. Behind Magic Chef, there is a hard-working group of devoted sales supporters who aim their attention on all the details in order to target any issues.
On the Magic Chef official website, they offer a variety of support for customers. Potential or existing clients are able to read Magic Chef Appliances Repair FAQs regarding their purchased products, they are also able to register their product online and order the needed parts or services. Manuals for different products as well as the model numbers are also available. Customers can contact the head office through email, phone, live chat, or mail. Once the company receives a request, they may send in a certified technician with regards to the issue and try to resolve it.
Call Our Magic Chef Appliance Repair Technicians Today!
Magic Chef is a well-known brand that specializes in manufacturing different household appliances that makes your cooking, washing, and other home activities easier and fun. However, the fun in using these appliances might be eroded if the equipment develops fault and you can't get a reliable service company to help you fix it.
ARS repair services can help you repair your Magic Chef appliances. We are trusted and reliable in giving you the best repair service. We shall take a look at some benefits of using Magic Chef products and list the common faults that our team of experts can help you fix. Some of the benefits of using Magic Chef appliances include multifunctional stoves, which features roasting, grilling, roasting, frying, making barbecues, baking and steaming of food. Durability is guaranteed. They are efficient.
List of Magic Chef home appliances we fix at ARS
At ARS, we specialize in repairing different brands of Magic Chef home appliances; they include the following.
Magic Chef stove
Magic Chef dryers
Magic Chef dishwashers
Magic Chef refrigerators
Magic Chef ovens
Why choose ARS Appliance Repair Service for your Magic Chef appliances repair.
Our team of technicians is well trained and experienced
Getting competent hands to repair your Magic Chef appliances is key to ensure that your mega chef appliance lasts longer. ARS Appliance Repair have skilled technicians that can effect proper repairs on your faulty Magic Chef appliance.
We are readily available
ARS is at your beck and call when it comes to repairing your Magic Chef appliance home appliances. You can reach us on our phone lines, chat us up live on our website, join us on Facebook, or even follow us on Twitter. We are only a call away.
We are specialized in repairing different brands of Magic Chef appliance
Each brand of Magic Chef appliance comes with its own unique features and parts. We have a technical team that has in-depth knowledge of how to repair different brands of mega chef appliances as well as other household appliances.
List Of Magic Chef Home Appliances And Their Common Faults We Fix At ARS:
Magic Chef Refrigerator Faults
Broken Ice dispenser
Faulty water dispenser
Defective lights
Poor draining
Difficulty in defrosting
Poor cooling
Strange sounds
Magic Chef Freezer Faults
Increased buildup of frost
Broken freezer door
Accumulated frost on the freezer's coil
The warmth inside the freezer
Strange sounds
Failure to freeze
Damaged lights
Magic Chef Washer Faults
Leakages
The inability of the washer to drain properly
The inability of the washer to fill properly
Failure to turn on
Unusual noises
Failure to run through cycles
Errors on the digital display
Magic Chef Dishwasher Faults
Low water temperatures
Film-coated dishes after washing
Poor drainage
Inability to fill up with water
Damaged timer
Magic Chef Oven Faults
Broken heating elements
Failure of the oven to ignite
Gas leakages
Fluctuating temperatures
Poor functioning of the burners
Magic Chef Dryer Faults
Loud noise
Failure to start
Damp clothing after a drying cycle
Failure of dryer to get heated
Magic Chef Stove Faults
Greasy surface
Failure of pilot light to come on
Defective oven lights
Weak Burner flames
Inactive pilot light
The frequent odor of gas
Strange, hissing noise as a result of air
How To Get In Touch With Us
You can get in touch with our team of experienced, well trained and certified technicians by chatting with us live on our website. We can also be reached on our phone lines. We are just a call or click away and we promise you satisfactory service.
Book an appointment today with our technicians for Magic Chef Appliance Repair Service.
Read our reviews on HomeStars, like us on Facebook and don't forget to share this page, just click on one of the links below.