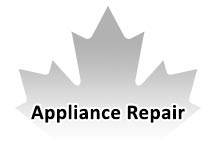 Appliance Repair Hamilton
---
In Hamilton, you get reliable appliances repair service provider any time of the day or night. The tricky part is telling who is reliable; this article will help you in making this crucial decision when you need a refrigerator repair, dryer repair, stove repair or any other appliance repair here in Hamilton. If you ask any of your friends who may have used dishwater repair or any other such repair services, he or she will be in a very good position to tell you of the experience. Through such an experience you will be able to tell whether a service provider is reliable or not. There are servicemen who when called upon to offer same day oven repair, they are on location within a few minutes and within an hour or less they have solved the problem and left the owners premises.
Leading Hamilton Appliance Repair Service
This is a kind of an appliance repair service provider who can be described as professional and reliable. It is a kind of service provider who is worth hiring at any time of the day or night. There is another type of repair service providers who will not respond on time and when in the premises, they will delay in offering the service. This kind of a service provider is not reliable; he or she will end up disappointing you either due to delays or poor services.
Therefore make sure you do your research, get the best out of many providers who are found in Hamilton area and surrounding area of Waterdown you will not be disappointed. Doing it any other way will lead to serious disappointments when you cannot dry your clothes, or even cook when your machine is not functioning. Getting referrals from people who have used the appliances repair services is one of the best sources of such information, chances of being satisfied with the repairs done by such a provider are very high.
Read our reviews on HomeStars, like us on Facebook and don't forget to share this page, just click on one of the links below.
👇