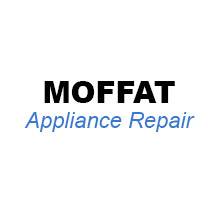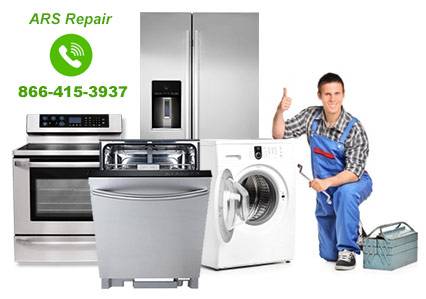 Moffat Appliance Repair
---
Do you Need Repair for your Broken Moffat Appliance?
GE Appliance Canada, a division of MABE, is the distributor and service provider of Moffat branded appliances in Canada.
MOFFAT offers a wide range of refrigerators, dishwashers, washers, dryers and microwaves. The brand is marketed across Canada through national and independent retailers.
The Moffat official website provides visitors with product details (with selections for colour, width, capacity, and price), dealer locations and a link to GE Appliance Canada's contact us page.
MOFFAT appliances repair has fifty authorized parts agents, five retail locations across the country, and a toll-free customer service center.
They also offer next day delivery on available in-stock parts. Customers can call the MABE customer service center at 1-800-361-1100.
Moffat Appliance Repair in GTA
Moffat appliances have been serving homeowners with the best appliances for approximately 100 years. Moffat dishwashers, dryers, refrigerators, oven and washers are one of the best electronic gadgets out there. If your Moffat fridge, washer or dryer is experiencing a fault, you can depend on us at ARS Appliance Repair and Installation to repair or replace any of its parts. Fixing your device yourself is not advisable, you might end of spending more than you bargained for. We have the ability to diagnose various problems that can slow down your device from working.
These are some of the repairs we carry out at ARS Appliance Repairs and Installation Services;
Moffat Refrigerators Repair
At ARS Appliance, we can fix any hitch that interferes with the functionality of your Moffat fridge. These are the common problems fixed by the high-end appliance repair team include;
Broken water dispenser
Frozen water tube
Faulty water inlet valve
Faulty temperature control thermostat
Frost buildup in ice dispenser
Heating of the fresh food compartment
Excessive unit cycles
Poor cooling of refrigerator
Water leakages
Difficulty in defrosting
Poor cooling
Abnormal sounds
Faulty lights
Poor draining
Moffat Freezer Repair
We the experienced technicians at the ARS Appliance team are responsible for fixing any challenge that might interfere with the smooth running of your Moffat freezer. The most frequent issues handled by our revolutionary appliance repair experts include;
Increased buildup of frost
Faulty freezer door
Accumulated frost on the freezer's coil
Warmth inside the freezer
Unusual sounds
Failure to freeze
Dirty condenser coils
Faulty start relay
Broken freezer start relay
Frosted evaporator coils
Ineffective condenser fan motor
Malfunctioned main control board
Damaged lights
Moffat Washer Repair
If you are looking for where to get the best repair deals for your washer, the ARS Appliance team are here for you. We can smoothen any issues that can make your Moffat washing device enjoyable. When your washer breaks down, it can be quite difficult to do your laundry. Some of the defects fixed by the revered appliance repair technicians include;
Failure of the washer to spin
Broken washer door
Leaky ducts
Poor drainage
Leaking of the washer
Inability of the washer to fill properly
Failure to turn on
Unusual noises
Failure to run through cycles
Errors on the digital display
Moffat Dryer Repair
The ARS Appliance team are responsible for fixing any challenge that might interfere with the smooth running of your Samsung dryer. Owners of malfunctioning Moffat dryers can reach out to ARS Appliance Repair and Installation services to assist in diagnosing a problem and fixing it. The topnotch Moffat-certified company offers a solution for faults such as;
Inability of the dryer to properly dry clothes
Poor heating
Unusual noise
Inability to start
Damp clothing after a drying cycle
Failure of dryer to get heated
Moffat Dishwasher Repair
The ARS Appliance team are responsible for fixing any challenge that might interfere with the smooth running of your Moffat dishwasher. Your Moffat washer can give you problems at any time, especially after continuous use. Some of the faults fixed by our Moffat appliance repair team include;
Faulty digital display
Faulty timer
Low water temperatures
Film-coated dishes after washing
Poor drainage
Inability to fill up with water
Damaged timer
MOFFAT OVEN REPAIR
We at the ARS Appliance team are responsible for ironing out situations that might slow down the effective running of your Moffat Oven. Some of the difficult situations that can be fixed by our appliance repair team include;
Damaged heating elements
Failure of oven to ignite
Leaking of gas
Fluctuating temperatures
Poor functioning of the burners
Destroyed heating elements
If any of your Moffat household appliances has developed a fault, reach out to the ARS Appliance Repairs and Technical Service to help you out.
Call Our Moffat Appliance Repair Technicians Today!
Book an appointment today with our technicians for Moffat Appliance Repair Service.
Read our reviews on HomeStars, like us on Facebook and dont forget to share this page, just click on one of the links below.