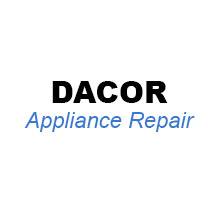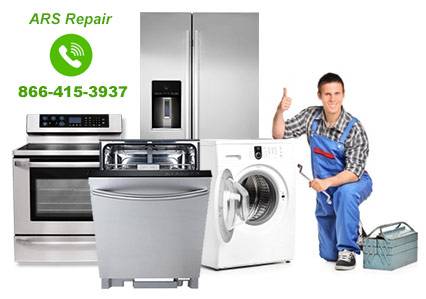 Dacor Appliance Repair
---
Do you Need Repair for your Broken Dacor Appliance?
Based in California, USA, Dacor is an American company that specializes in the production of cooking appliances. Some of their products are ranges, cooktops, microwave ovens, refrigerators, freezers, dishwashers, wall ovens and ventilation systems. This was founded on 1965 and is continuously being run by the generation of Josephs.
Dacor Appliance Repair is committed to meeting customer's expectations when it comes to maintenance. Though their products are known to be of great quality, durability and effectiveness, they make sure that everything will be under control with their repair services.
If you have problems with a Dacor Appliance, you can make use of their appliance repair and other services. Before that, check whether your device is within warranty to avail for a free and immediate repair. Else, you will need to fill out and complete a web form to make a request for diagnosis and repair. In doing so, you have to provide some information about the product, issue, personal information, location and your preferred date and time. After you have booked an appointment, you just have to wait for a representative to call you and confirm the request.
You will be assisted by an expert technician who can effectively handle your appliances concern. Your appliance will be checked, diagnosed and repaired accordingly. If the attending technician was able to detect something wrong with the parts, he may recommend a replacement of accessory of parts. This is also available in the appliance repair section of the website where you can obtain new and genuine parts of the same brand.
Aside from making a request online, you can also contact their customer care hotline to assist you in booking an appointment with one of their authorized technicians. They will try their best to troubleshoot the problems and provide you with a resolution in a timely and professional manner.
Call Our Dacor Appliance Repair Technicians Today!
Dacor Appliances Repair Service
Dacor has created a reinvention of how a modern-day kitchen should be. The company has given a whole new meaning to cooking and cooling activities by manufacturing state of the heart kitchen appliances. Dacor is a home of beauty and luxury, and the company has shown that cooking can actually be fun and exciting. You will surely have a lovely cooking experience with Dacor range of kitchen appliances.
Behind every successful appliance manufacturing company, there is an equally successful appliance repair service company. ARS provides excellent home appliance repair services. We take away the frustration that comes with using defective Dacor home appliances and we put a lasting smile on your face by effectively repairing your faulty home appliances. Why settle for less when you can have the best of services from us.
List of Dacor home appliances
Dacor kitchen appliances are divided into two brands with each having its own unique feature. They include:
Modernist kitchen appliances
Heritage Kitchen appliances
General list of Dacor home appliances we fix at ARS
Freezer
cooktops
Refrigerator
Range Hood
Oven
Warming Drawers
Dishwasher
Unique features of some Dacor home appliances
Features of Dacor freezers
Dual-Valve Simmer Sear Burners
Powerful Double Ring Burner
Gentle Simmer
Comes with manuals and spec sheet
Features of Dacor Freezers
They are built with water wall technology
Freezer doors come with auto release feature to let out residual steam
Dacor freezers are energy efficient and Energy star qualified.
Features of Dacor Refrigerator
Powerful Broiling
Good for fruit dehydration and bread dough proofing
Automatic Hold System
List of Dacor home appliances and their common faults we repair at ARS
Dacor Refrigerator Faults
Broken Ice dispenser
Faulty water dispenser
Defective lights
Poor draining
Difficulty in defrosting
Poor cooling
Strange sounds
Dacor Cooktop Faults
Cooktop does not work
Dacor cook top burner does not produce flame
Dacor cook top produces yellow and irregular flame
Dacor cook top igniter continues to spark even after igniting
Dacor Range Hood faults
Clogged Grease Filters
Clogged Carbon Filters
Clogged Ventilation System
Dacor Washer Faults
Leakages
The inability of the washer to drain properly
The inability of the washer to fill properly
Failure to turn on
Unusual noises
Failure to run through cycles
Errors on the digital display
Dacor Dishwasher Faults
Low water temperatures
Film-coated dishes after washing
Poor drainage
Inability to fill up with water
Damaged timer
Dacor Oven Faults
Broken heating elements
Failure of the oven to ignite
Gas leakages
Fluctuating temperatures
Poor functioning of the burners
Dacor Dryer Faults
Loud noise
Failure to start
Damp clothing after a drying cycle
Failure of dryer to get heated
Dacor Stove Faults
Greasy surface
Failure of pilot light to come on
Defective oven lights
Weak Burner flames
Inactive pilot light
The frequent odor of gas
Strange, hissing noise as a result of air
What makes ARS a unique appliance repair service company?
We give you efficient repair, maintenance and installation service.
ARS repair services is top class and second to none. You are rest assured that your Dacor home appliance will be effectively repair.
Our technicians are well trained, experienced and certified to handle repairs.
Experience, well-trained, disciplined and technically certified are the hall mark of our technical support team.
We are reliable and dependable to get the job done.
You can always rely on us to offer you quality repair services.
We offer home service repairs.
Our technicians can come to your home and provide repair, installation and maintenance service.
Your satisfaction is our pride.
We place our customers as top priority.
Book an appointment today with our technicians for Dacor Appliance Repair Service.
Read our reviews on HomeStars, like us on Facebook and don't forget to share this page, just click on one of the links below.