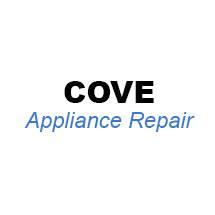 Cove Appliance Repair Service
The Best Appliance Repair in Toronto and GTA for Cove Appliances.
Warranty on Parts & Labor
100% Customer Satisfaction
Cove Appliance Repair
---
We don't resell Parts for Cove Appliances. Please contact the manufacturer.
Cove dishwashers are a leading brand in the dishwashing industry. The company manufactures the best quality of dishwashers, which helps to keep your dishes clean at all times. It is natural for your dishwasher to start experiencing some problems after a while; this is why you need the services of a great appliance repair technician like ours. Contact us for Cove Appliance Repair.
At ARS Cove Dishwasher Repair and Installation services, we possess the know-how to service any problem that might have caused your dishwasher to breakdown. As Cove repair technicians, these are some of the repairs we do. Call us today for Cove Appliance Repair.
Expert Cove Appliance Repair
A few of the dishwasher problems we handle include;
The main function of a dishwasher is to bring out dishes that are squeaky clean. When your dishes come out dirty after being washed, while this may signify a problem such as overloading the machine, it might also mean that parts of the dishwasher such as the spray arm or float switch have malfunctioned.
Failure of the dishwasher to start
Your Cove dishwasher cannot do your dishes if it fails to start. Your dishwasher might fail to start because its motor is faulty, or on some occasions, it might be that the device's pump is clogged. You might also check the switches if they have failed or the wiring is defective.
Failure of dishwasher to fill up
Without water flowing into the dishwasher, it will be impossible to get your dishes clean. One of the major reasons why your dishwasher may not be able to get filled with water may be as a result of a stuck float. The float is the device that is responsible for shutting down the water supply when it has gotten to a required level. At other times, the problem may be as a result of a malfunctioned door switch.
Excessive water in dishwasher
Your dishwasher might fill up with more water than required, leading to a hot mess. Add to that; you might end up wasting so much water. Overfilling of the dishwasher may be as a result of a broken float switch. In some other cases, we may check out the timer to know if it is functioning properly. At ARS Appliance Repair, it is not uncommon to find us checking out the water inlet valve is faulty.
Inability of water to drain
When the water in your dishwasher fails to drain, you may have to deal with drying your dishes elsewhere. While this might be a temporary relief, you may not be able to continue it for a long time. This is why you need to repair your dishwasher at ARS Appliance Repair and Installation services because we will help you look for what exactly is wrong. The problem might be as a result of a defective filter or a clogged drain. Sometimes, the spray arm might be filled with debris. Other factors that can prevent the water in your dishwasher from draining are a broken drain sensor and a defective drain pump.
Water leakage from the dishwasher
It is quite distressing to see a puddle of water gathering beneath your dishwasher. This can occur as a result of defective door gaskets or broke seals. We also check for loosen drain hose to know if it is the culprit.
Trying endlessly to close your dishwasher door without success can be discouraging. One of the major causes of unlatched doors is an unaligned striker plate. We can also check to see if the door latch itself is destroyed. Contact us for Cove Appliance Repair.
If you want your dishwasher to be restored in good working condition, kindly reach out to our customer service group.
If you have a broken Cove Appliance, contact ARS. Our technicians are experts in Cove Appliance Repair Services in Toronto & GTA.
Book an appointment today with our technicians for Cove Appliance Repair Service.
Read our reviews on HomeStars, like us on Facebook and don't forget to share this page, just click on one of the links below.
👇
Reviews from Our Customers
james enns
September 22, 2023
Fast and easy to deal with.. fixed properly
Dorie Stewart
September 15, 2023
We had an issue with our LG oven - not heating properly. The technician arrived on time, knew exactly what the issue was within 5 minutes and promptly fixed the problem. He was pleasant and knowledgeable and also gave me tips on how to prevent it from happening again. I would strongly recommend this company - very efficient!
Jerri Loewig
September 14, 2023
ARS repaired our refrigerator. They were very professional and cooperative. They were also helpful in working with the manufacturer in resolving the out of warranty issue. We would like to acknowledge Ghila Birman for her excellent customer service.