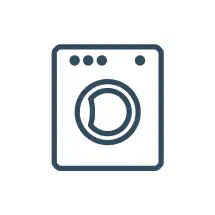 Washer Repair Service
The Best Appliance Repair in Toronto and GTA for Washers & Parts.
Warranty on Parts & Labor
100% Customer Satisfaction
Washer Repair
---
Your Washer Can Be Repaired Today
Get in touch with a reputable appliance repair service company if the washer door is locked. A technician is in a position to offer tips how to get it open and working in no time; furthermore if that is not possible, they will send someone to your premises to have it working in a short moment. Choose a company able to: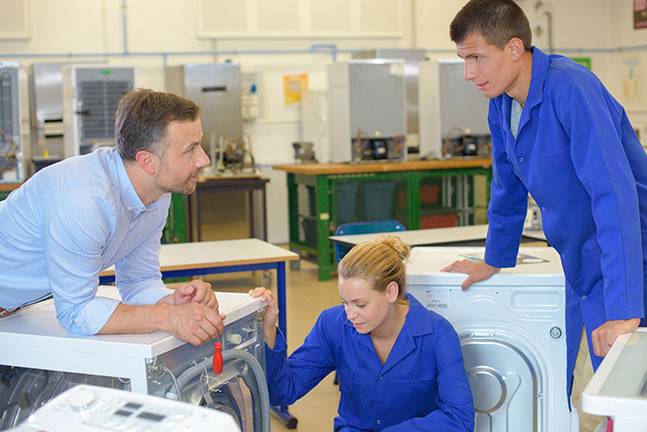 Repair All Brands
It doesn't matter how old the brand is if you get in touch with a well thought-of appliance repair Service Company for washer repair. They will be able to diagnose the problem and fix it in the same day. You will be advised how to use your machine more efficiently to avoid breakages in the future.
Bring Licensed and Insured Professionals
A highly regarded appliance repair service company prides itself on the skills of their staff; furthermore they are all certified and insured to ensure they provide quality repairs that prevent problems from recurring. They will advise you whether it's worth repairing your washer or suggest the right model for your needs.
Possess Genuine Parts
You need to hire the services of an appliance repair service company that has genuine spare parts in their inventory. They should not use old substandard spare parts that could shorten the lifespan of your appliance when they carry out washer repair; in addition they can recommend another solution if the washer does not complete a cycle.
Provide Same Day Service
Choose an appliance repair service company that is able to repair your washer in the same day to avoid piling up of laundry. It can be very frustrating if you have kids and a broken washer; therefore hire the services of a company that is able to get your washer doing loads in the shortest time possible.
Service Your Repairs 24/7
It is a good feeling to know that help is available when you need it; therefore keep contact details of an appliance company that is available all the time for washer repair. They should also not charge extra if you call them over the weekend or during the holidays for emergency repairs.
Provide Reasonable Pricing
An appliance repair service company that charges fairly for quality services should be hired for regular servicing of your appliances to ensure they work efficiently. Establishing a history with an repair company is necessary as they will be able to fix your appliances quickly as they have worked on them before.
No Hidden Charges
A customer will be happy to pay the bill as agreed before the repairs; billing for services not discussed could annoy a customer preventing the company from obtaining repeat work.
Favorable Reviews
You cannot go wrong hiring the services of an appliance repair service company customers are happy doing business with. It is necessary to do your research before hiring them to ensure your appliances are in good hands. A company that offers after sale service is concerned about the welfare of their customers and should be used to service all your appliances.
The Best Washing Machine Repair
Does your washing machine have a problem completing the spin and drain cycles? We understand that you need a working washer to clean your clothes. Call the experts at ARS Appliance Repair for help. We have a staff of trained appliance specialist ready to take your call. We'll dispatch a licensed appliance repair technician to your home or business where they will analyze your malfunctioning washing machine.
Our appliance repair techs will find out why your washer is not working properly. They have experience fixing all major makes and models of kitchen and laundry appliances. You will always receive the lowest possible price quote before the repair begins. If they are unable to complete an appliance repair on the first visit, they can order the required part to get the job done. Contact us now to have your washer repaired today.
Read our reviews on HomeStars, like us on Facebook and don't forget to share this page, just click on one of the links below.
👇
More Problems & Solutions from Our Blog