Warranty on Parts & Labor
100% Customer Satisfaction
BBQ Gas Line Installation
---
Do you need to connect an outdoor BBQ grill to a natural gas line? You should always hire an appliance repair professional. Appliance Repair Service specializes in residential BBQ gas line installations. Natural gas does away with the need for propane tanks and is about half the cost to operate. No need to be concerned about running out of propane while cooking. Your barbecue grill can be connected to the house gas using a separate steel or copper line.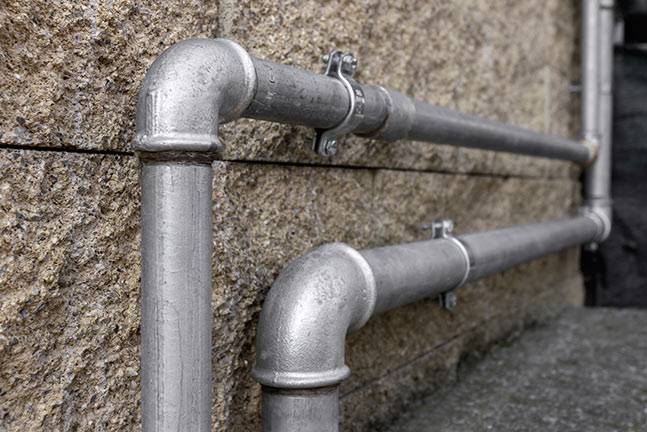 Same day service
It can be inconvenient when you discover that your grill has run out of propane halfway through your outdoor barbecue. The safest and fastest way to convert a propane BBQ grill to natural gas is to contact an appliance repair professional that offers same day service.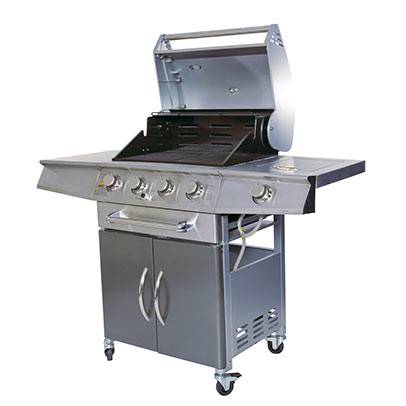 No Hidden Fees
At Appliances Repair Service the price quote you see is the price you pay! We do not charge our customers hidden fees. You should always contact an appliance repair company that provides an estimated cost of repair before the work begins.
Qualified certified staff
We are knowledgeable about all BBQ natural gas line installs. The appliance repair company you select should have trained technicians on staff with years of experience installing BBQ gas lines.
Keep you well informed
On the occasion that you require natural gas barbecue installation at a specified hour, we will let you know exactly when your technician is scheduled to arrive at your home.
Reasonable pricing
A knowledgeable appliance repair company relies on the quality of their service and not on over billing the customer. You should hire a reasonably priced BBQ gas line installation company so you don't wind up paying more for repeat repairs.
Gas barbecues have become very popular in recent times. Propane barbecues have dominated the home barbecue culture until recent times. But gas barbecue is all set to kind of dislodge the propane barbecue because you don't have the hassle of filling up a tank in case of a natural gas barbecue. All that you need is a grill and a barbecue gas line installation. Once it's done, you can enjoy an unlimited supply of your favorite barbecue dishes!
Besides ease of installation, gas barbecues make your food tasty, affordable, and convenient to use. There are several reasons due to which gas barbecues have gained popularity.
Why are gas barbecues popular?
They are affordable
Gas barbecues are much cheaper to run and maintain compared to propane barbecues. The installation cost of the gas barbecue may be a little discouraging however this initial cost is made up in the long run by the energy savings that the gas barbecue offers. call us today for BBQ Gas Line Installation.
They are Convenient
Gas barbecues are convenient to use because unlike a propane barbecue, they don't have tanks that need to be filled again and again. A gas barbecue is connected to the home gas line and will have a continuous supply of fuel.
They provide Clean Energy
Natural gas creates less exhaust compared to propane. Therefore, gas barbecues run well for a clean and green environment besides reducing the risk of fumes reaching the food.
If you have chosen to install a gas barbecue in your backyard, you'll also need the help of professionals for installation. This is because connecting gas lines requires specialized tools, valves, pipes, and supplies for the installation of the gas pipeline. Besides a professional can also suggest a suitable location to install the barbecue.
Before installing your natural gas pipeline, it's necessary to review your natural gas capacity. Also, you'll need to verify the local permit requirements and municipal codes.
There are certain restrictions pertaining to the installation of the gas pipeline such as how far from the structural units and utilities the gas line should be placed or how deep they should be buried. This is because not adhering to these restrictions could prove hazardous to your family, your home or even your neighbor's property.
You'll need to turn your gas on or off during installation.
Proper installation of a gas pipeline includes installing couplings and adapters and running a gas pipeline to the location of your grill.
When installing a gas pipeline it's essential to ensure that the pipeline is free of any kind of leakage.
It's essential to install a quick shut-off valve that will only be used when the grill will be used.
After the installation, you may need to schedule an inspection to ensure that it's according to the prescribed code.
Many a time homeowners think of installing a barbecue gas line on their own but it is not a good idea. This is because barbecue gas line installation can lead to risks such as even an explosion. A small error can cost you dearly not only in terms of the hazards caused but also in terms of financial losses.
It is best to engage licensed and professionals for barbecue gas line installation. This is because they have the technical knowledge and have the right equipment to install it. This'll ensure that your gas connection is properly installed and the risks of injuries and damage are allayed.
If you want to spruce up your backyard and enjoy endless hours of delicious barbecue, call the barbecue gas line installation experts ARS! We have a group of certified professional who will install a barbecue gas line at your home! Contact us for BBQ Gas Line Installation.
Read our reviews on HomeStars, like us on Facebook and don't forget to share this page, just click on one of the links below.
👇
More Problems & Solutions from Our Blog