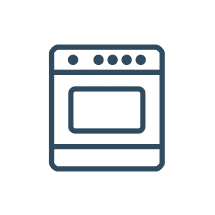 Range & Oven Repair Service
The Best Appliance Repair in Toronto and GTA for Ranges, Ovens & Parts.
Warranty on Parts & Labor
100% Customer Satisfaction
 Range & Oven Repair
---
Do You Want Your Oven Repaired Today?
Baking is a healthy way of cooking food; furthermore you could make money through bake sales from the comfort of your home if you have a good oven. It is therefore necessary to get in touch with a reputable appliance repair service company for Oven / Range repair if it has stopped working.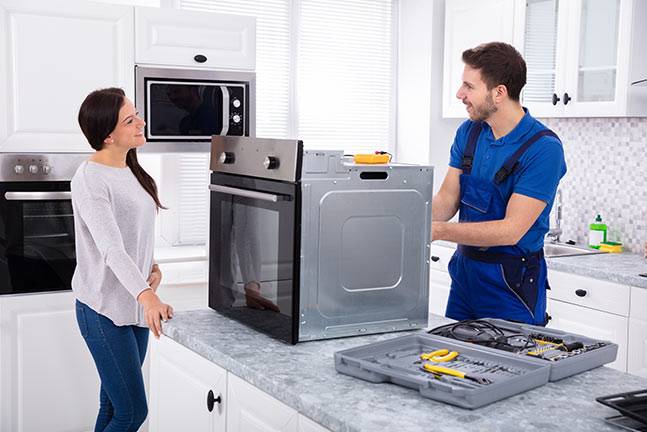 The Best Oven Repair Service in Town!
Is your oven temperature inconsistent? We understand that you need your oven working to bake meals. Call the experts at ARS Appliance Repair for help. We have a staff of trained appliance specialist ready to take your call. We'll dispatch a licensed appliance repair technician to your home or business where they will analyze your malfunctioning oven.
Our appliance repair techs will find out why your appliance is not working properly. They have experience fixing all major makes and models of kitchen and laundry appliances. You will always receive the lowest possible price quote before the repair begins. If they are unable to complete an appliance repair on the first visit, they can order the required part to get the job done.
Contact us now to have your oven repaired today. Call or email us for prompt and courteous service. The company employed should have high quality spare parts at a reasonable price to get your oven working efficiently. Compare rates online to ensure you get a good deal getting your oven repaired. Some factors to consider before hiring an appliance repair service company include:
Credentials
The appliance repair company hired must have the necessary permits to be in operation. The staff sent over to your premises should have a job ID to be allowed access into your premises. Furthermore the staff must have the required skills to fix your oven.
Insurance
Never hire the services of an appliance repair company that has no insurance as you could experience high losses if their staff damages your oven during Oven / Range repair. An insured company will ensure you receive compensation straight away if staff negligence is the cause of the damage to the appliance.
No extra charges
A number of appliance repair companies charge extra charges to clients who need repairs done over the weekend and during holidays. Therefore finding a company that does not charge extra for services done in the middle of the night must be added on your speed dial.
Speedy and affordable services
An repair service company able to diagnose and fix a problem on an appliance soonest possible should be contracted to service all your appliances. If the services are affordable, refer them to others for work well done.
Knowledgeable
It takes a short time to do a task if you have the skills to do it; for that reason it is imperative to hire the services of a knowledgeable appliance repair Service Company for oven / Range repair.
100 percent customer satisfaction
Check out customer reviews given on a number of websites to determine the appliance repair company to hire to fix your oven. They should have an excellent after sale service that helps you maintain your oven in top condition after the repairs. They must ensure that their employees are punctual and good in time management for satisfactory service.
Open shop
A product or service does not help the consumer if it is not available when needed; therefore an appliance repair service shop open at all hours will reach a great client base . Their customer care service line or chat facilities must be manned at all times to ensure timely response when an appliance stops working in someone's premises.
No hidden costs
A customer will get very angry when they receive a bill with added charges; therefore a reputable company should offer a free estimate over the phone for the work to be done before they send a technician to a client's premises. If there are additional costs, the technician should inform the client before beginning the repairs.
Read our reviews on HomeStars, like us on Facebook and don't forget to share this page, just click on one of the links below.
👇
More Problems & Solutions from Our Blog