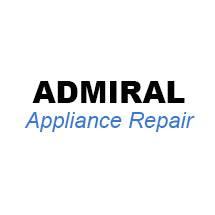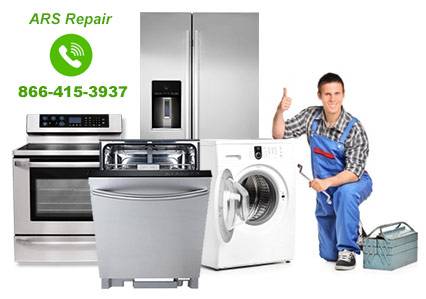 Admiral Appliance Repair
---
Do you Need Repair for your Broken Admiral Appliance?
Admiral is one of those American home appliances brands that are being sold at The Home Depot. This company has been producing consumer electronics since 1934. Another fact is that, it helped the U.S. military by supplying equipment during the World War II. Currently this brand is being manufactured by the Whirlpool Corporation. It produces refrigerators, dryers, washers, stoves, dishwashers and freezers.
The brand has its own appliance repair group who handles concern about repairs and other helpful services. This department is called the Admiral Appliance Repair where customers can entrust their home appliances issues. They are composed of a team of experts when it comes to appliance repair.
Whether it is a freezer, stove, dishwasher, refrigerator or other appliances of the same brand, they can fix every concern in a right manner. Also, they make sure that the appliances will be repaired reliably and as soon as humanly possible. In order to set an appointment and have your appliance repaired, you can choose between calling their number or by sending them an email. Describe the issue of the equipment and an expert technician will call you back when you are most convenient. Since this is a local company, you can expect that you won't be charged a lot for their service.
Call Our Admiral Appliance Repair Specialists Today!
When it comes to American appliance manufacturing brands, Admiral appliance company is a force to be reckoned with. Admiral Appliance is responsible for creating some of the finest and highly effective electronic devices from household use. Some of this equipment includes ovens, deep freezers, fridges, stoves, dryers, and washers.
If you own an Admiral device, we can tell that it has been an enjoyable ride so far. However, with other enjoyable rides, it is not uncommon to experience a fault here or a defect there. If you are experiencing this situation, you can reach out to our team who are the best, certified Admiral appliance repair brand.
ARS Appliance Repair as we are fondly called are in charge of fixing any defect or problems that may have been interrupting the smooth functioning of your device. These are some of the main challenges we diagnose and fix;
Admiral Refrigerator Repair
Faulty Admiral refrigerator can be fixed by ARS Appliance Repair Service. The topnotch brand is always within reach to diagnose any issues that may be slowing down your fridge. The most frequent problems that our appliance technicians fix are;
Difficulty in defrosting
Inability of the refrigerator to cool properly
Loud sounds
Broken Ice dispenser
Faulty water dispenser
Faulty lights
Poor draining
Admiral Freezer Repair
Admiral freezers come with a warranty, but sometimes due to the continuous use, a compressor or capacitor might develop a fault. If your Admiral freezer has become inactive, you can ring us at the Admiral Appliance Repair Service instead of getting a replacement. Some of the freezer constraints that can be alleviated by the appliance repair specialists are;
Increased buildup of frost
Faulty freezer door
Accumulated frost on the freezer's coil
Warmth inside the freezer
Strange sounds
Difficulty in freezing
Damaged lights
Admiral Washer Repair
Our Appliance Repair Service brand is always at your service to solve any problem that can affect your Admiral washer. The common issues that are repaired by reputable repair technicians are;
Leaking of the washer
Inability of the washer to drain properly
Inability of the washer to fill properly
Failure to turn on
Squeaking or humming noise
Failure of washer to run through cycles
Digital display errors
Admiral Dishwasher Repair
The ARS Admiral Appliance Repair Service is a call away from you. If you need to have your Admiral dishwasher repaired, we are here 24/7. The complications that can be diagnosed and repaired by our appliance repair professionals are;
Broken digital display
Faulty timer
Low water temperatures
Film-coated dishes after washing
Poor drainage
Inability to fill up with water
Admiral Dryer Repair
Admiral Appliance Repairs is an expert Service when it comes to repair of dryers. If what your dryer need is a replacement for one or more of its parts, our experts will inform you after diagnosing the fault. Some of the common defects that can be reversed by our appliance technicians are;
Strange noise
Failure to start
coming out damp after a drying cycle
Failure of dryer to get heated
Admiral Oven Repair
The ARS Admiral Appliance Repair Service will fix your defective oven without any complications. The faults that can be taken care of by our appliance repair authorities are;
Damaged heating elements
Failure of oven to ignite
Leaking of gas
Fluctuating temperatures
Poor functioning of the burners
Destroyed heating elements
Admiral Stove Repair
These are some of the frequent stove problems we fix at ARS Appliance Repair Service;
Pilot light going off when device is on
Less impressive burner flame
Gas smell
Strange noise
Admiral Appliance Repair aims to provide a speedy and reliable service. With them, you can get to experience great customer service. A proof of this is the numerous positive feedback of their services customers which are posted all over the web. Aside from a reasonable price for their repair service, discounts and freebies are awaiting you. You can also get a free consultation of the appliance prior to the actual repair. The team of well-trained and polite technicians are ready to serve every customer that needs their assistance.
Read our reviews on HomeStars, like us on Facebook and dont forget to share this page, just click on one of the links below.