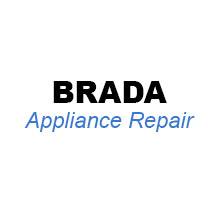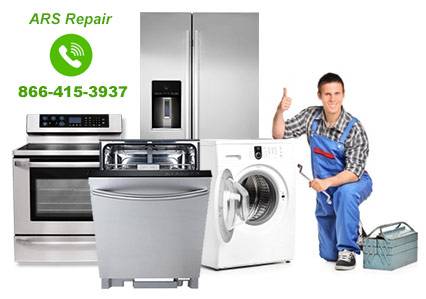 Brada Appliance Repair
---
Do you Need Repair for your Broken Brada Appliance?
Home appliances never looked so inviting as they do at Brada. With professional staff members located in North America and Asia, they are able to better the brand's line production of appliances and work with lots of established factories around the world. Each product goes through a quality inspection to ensure customers satisfaction at all times.
Safety, performance and research are top priorities in which there is no compromise.
The main goal of Brada appliances is to develop high-quality home appliances at a fair price. Unlike other competing companies in the area of home appliances, they pay more attention towards fair pricing and the built-in elements of their products rather than the brand's name.
Some of the products found on the Brada official website are dishwashers, refrigerators, stoves, washers and dryers. Also, under a special column named "instruction manuals" customers are able to download manuals needed for their product.
If you're in the market to purchase a Brada appliance, you can access a map of locations in Canada and find the nearest store.
In order to contact the company, customers are able to click the "contact" menu and send an email. A reply will come in within 5 business days.
Call Our Brada Appliance Repair Technicians Today!
Brada Appliances Repair Service
Brada home appliances are highly rated because of their good quality, modern design, and durability. Brada has been a strong competitor in the appliance manufacturing industry and it is imperative to have a strong competitor as well in the home appliance repair industry to offer effective repair services to Brada home appliance owners. ARS appliance repair service is your best bet when it comes to repairing, maintaining and installing your Brada home appliances. We have a team of well-trained technicians that are ready to be at your service whenever you request.
What are the benefits of using Brada home appliances?
Brada home appliances perform with optimal efficiency and productivity
They are strong and durable
Brada home appliances are also affordable
They can be repaired by ARS appliance repair services
List of Brada home appliances we repair at ARS
ARS is a specialist when it comes to repairing different brands of Brada home appliances. We are tested and trusted. Below is a list of Brada home appliances we repair at ARS.
Brada stove
Brada dryers
Brada dishwashers
Brada refrigerators
Brada ovens
Brada washers
What makes ARS your preferred Brada home appliance repair service company
We can provide Brada parts for replacement of your Brada home appliances
Using a wrong or different brand part as a replacement for a faulty Brada appliance might not be effective. Each Brada part is specially designed to meet certain operating conditions and output. At ARS, we can provide you with the right Brada part replacement for your faulty brad home appliances.
We have a team of well-trained, certified and experienced technicians
ARS team of technicians display a high level of professionalism in carrying out their duties. They have been well trained to repair different types of Brada home appliances.
We are just a call away from you
Having a trusted appliance repair service company that is always ready to give you effective repair service on your Brada home appliances is a sure ally to have. We are dependable ad reliable and driven for excellence in our services.
List of Brada Home Appliances and Their Common Faults We Fix at ARS
Brada Refrigerator Faults
Broken Ice dispenser
Faulty water dispenser
Defective lights
Poor draining
Difficulty in defrosting
Poor cooling
Strange sounds
Brada Washer Faults
Leakages
The inability of the washer to drain properly
The inability of the washer to fill properly
Failure to turn on
Unusual noises
Failure to run through cycles
Errors on the digital display
Magic Chef Dishwasher Faults
Low water temperatures
Film-coated dishes after washing
Poor drainage
Inability to fill up with water
Damaged timer
Magic Chef Oven Faults
Broken heating elements
Failure of the oven to ignite
Gas leakages
Fluctuating temperatures
Poor functioning of the burners
Magic Chef Dryer Faults
Loud noise
Failure to start
Damp clothing after a drying cycle
Failure of dryer to get heated
Brada Stove Faults
Greasy surface
Failure of pilot light to come on
Defective oven lights
Weak Burner flames
Inactive pilot light
The frequent odor of gas
Strange, hissing noise as a result of air
Where Are We Located
ARS is located in different cities across Ontario, Canada. We are in the heart of the city center and also located in other smaller communities in Ontario, Canada. You can get in touch with our team of experienced, well trained and certified technicians by chatting with us live on our website. We can also be reached on our phone lines. You can join us on Facebook and Instagram, or you can follow us on Twitter. We are just a call or click away, and we promise you a satisfactory service.
Book an appointment today with our technicians for Brada Appliance Repair Service.
Read our reviews on HomeStars, like us on Facebook and don't forget to share this page, just click on one of the links below.