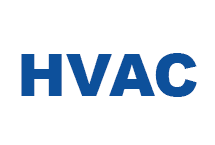 Air Conditioning Repair
---
While we all think about how important it is to have a working furnace or heating system in our homes or businesses, we may not realize that having a working air conditioner is just as important. Living in the Toronto area means hot, humid summers. The air can often reach dangerously high temperatures. For people who are in a store or a house, not having a way to bring the temperature and humidity down can actually be life-threatening.
This is why it is important to be able to find someone who understands how a commercial HVAC or residential AC system works. These machines all work along the same principle. It is simply the internal components that will vary from system to system. Most air conditioning systems have the following components:
Fans which pull in heated air and push out heated air
Condenser cores which draw the heat and excess moisture out of the air
A pressurized coolant system that pulls heat out of the air and moves it away
A drainage system where water from condensed vapor can escape
Central air conditioning systems will use ductwork that allows cooled air to travel to various parts of a home or store. Local units such as portable units or window units will simply blow the cold air out in a localized area.
Regardless of whether you live in the middle of Toronto, Ontario Canada or in other parts of the GTA (Greater Toronto Area) you will at some point need air conditioning repair. You should look for a company that has trained technicians who are experienced with working on a variety of different systems.
Call Our Air Conditioning Repair Technicians Today!
Our handy contact form makes it easy for you to get in touch with our specialists. We can visit your home or business and inspect your system so that any problem areas can be identified. We have the experience to make repairs and get the cold air flowing again. Contact us today!
Read our reviews on HomeStars, like us on Facebook and dont forget to share this page, just click on one of the links below.