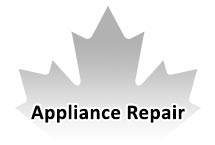 Appliance Repair Waterloo
---
We have serviced the Waterloo area for the last 10 years, We are passionate about what we do… Fixing Appliances might be complicated but not for us our experience says it all. Contact us for Appliance Repair Waterloo Service.
We Repair Dishwashers, Refrigerators, Dryers, Washing Machines, Stoves and Ranges of all makes. Call us Toll-Free at 866-415-3937.
Reliable Appliance Fixers In Waterloo
Trust they say, is the hallmark of success. At ARS, we measure our success by the satisfaction of our customers who put their trust in us. For Residents in Waterloo, ARS Appliance Repair Service is your trusted and reliable appliance repair service company. You can trust us to offer top-quality repair service on your faulty home appliances including dishwashers, warmers, ovens, refrigerators, wine coolers, dryers, etc. Contact us for Appliance Repair Waterloo Service.
What makes us unique
We are reliable and dependable
You can rest assured that we will keep our word in offering you top-quality repair service for your faulty home appliances. Your satisfaction is our top priority. You can count on ARS to get the job done when you call on us.
Our technicians are certified and experienced
Residents in the beautiful city of Waterloo in Ontario, Canada can enjoy the services of our certified group of technicians who are also experienced in the repairs of several types of home appliances.
We are just a call away
ARS Appliance Repair group is just a call away from you. We are also available to reach on different social media platforms like Facebook and HomeStars.
What we offer
Installation services
Buying a new home appliance is thrilling, but it becomes frustrating when you have difficulty installing that new appliance so it can perform efficiently. ARS offers installation support for your household appliances and ensures that they perform optimally. Contact us for Appliance Repair Waterloo Service.
Maintenance services
Maintaining your home appliances is also key to ensuring the durability of your appliance. We can help you carry out preventive maintenance services on your appliances.
Repair services
ARS is a trusted company when it comes to carrying out repairs on your faulty household appliances. Our dependable, skilled, and experienced technicians are well-trained to repair your home appliances when you give us a call for Appliance Repair Waterloo Service.
Home Services
For heavier home appliances that could be difficult to move down to our office in Waterloo, we can send our technicians down to your home to effect the repair. Just call us, and we will surely be there at your service.
Types of home appliances and the likely faults we repair.
We have listed below, several types of home appliances that our group of technicians are trained to install, maintain, and repair. We have also highlighted some of the likely faults that your home appliances can develop in the cause of usage. But you don't have to worry; rather you should rest assured that your appliances are in safe hands and our ARS group will fix your appliances so they can perform at their designed capacity. Contact us for Appliance Repair Waterloo Service.
Refrigerator Repairs Waterloo
Faulty Ice dispenser
Water dispenser is defective
Lights not working
Draining system not properly working
Defrosting issues
Cooling system failure
Noisy refrigerator
Warming Drawer Repairs Waterloo
Defective thermostats
Power failure
Keypad malfunction
Fan motors not working
Damaged mounting screws
Dishwasher Repairs Waterloo
Water running at low temperatures
Dishes covered with films after washing
Drainage system is faulty
Water does not fill the washer
Damaged timer
Washer Repair Waterloo
Failure of the washer to spin
Broken washer door
Leaky ducts
Inability of the washer to fill properly
Failure to turn on
Strange, loud noises
Failure to run through cycles
Errors on the digital display
Oven Repairs Waterloo
Leaking of gas
Fluctuating temperatures
Damaged heating elements
Poor functioning of the burners
Failure of oven to ignite
Dryer Repair Waterloo
Inability of the dryer to properly dry clothes
Poor heating
Unusual noise
Inability to start
Damp clothing after a drying cycle
Failure of dryer to get heated
Wine Cooler Repairs Waterloo
Inability of the condenser fan to run
Faulty evaporator
Defective thermostat
Warm room temperature
Lack of proper ventilation
Broken fan
Loud noise
Lights not coming up
WATERLOO APPLIANCE REPAIR – SERVICE AREA
Read our reviews on HomeStars, like us on Facebook and don't forget to share this page, just click on one of the links below.
👇
Reviews from Our Customers
james enns
September 22, 2023
Fast and easy to deal with.. fixed properly
Dorie Stewart
September 15, 2023
We had an issue with our LG oven - not heating properly. The technician arrived on time, knew exactly what the issue was within 5 minutes and promptly fixed the problem. He was pleasant and knowledgeable and also gave me tips on how to prevent it from happening again. I would strongly recommend this company - very efficient!
Jerri Loewig
September 14, 2023
ARS repaired our refrigerator. They were very professional and cooperative. They were also helpful in working with the manufacturer in resolving the out of warranty issue. We would like to acknowledge Ghila Birman for her excellent customer service.