Washer Won't Fill? Washing machines do not just wash clothes; they also help you to remain healthy by avoiding all those apparel washing activities that gives physical stress. Usually, most washing machines in your house are connected to a household water supply. These are further connected with hoses. Generally, a hose is 4-5 feet long and often has a plastic or wire to attach the faucet.
Another important part to consider in the washing machine is the screen. It usually prevents sediment to enter the water inlet valve. The inlet valve is situated at the back of most washing machines. ARS brings to you the parts to inspect: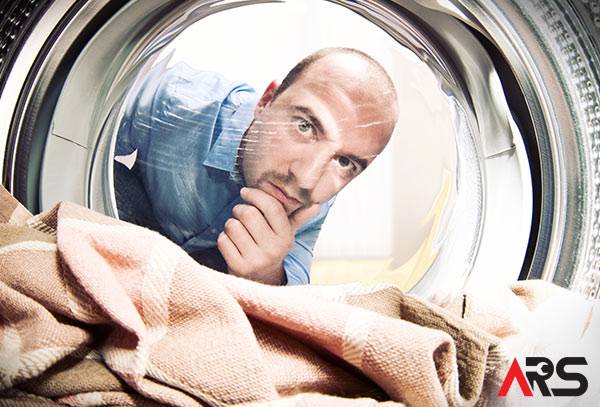 Inspection of hoses and screens:
1. Before you begin the inspection of hoses and screens, it would also be wise to check if the faucets are turned on and that the inlet hoses are not bent.
2. Turn of all the on faucets and remove the excess filled hoses with the support of inlet valve. Also, remove any sediments or debris from the hoses.
3. Remove the hose and inspect the screens to ensure there is no accumulated dirt or damage caused.
4. You may also need to refer to your warranty card in case the issue is out of your understanding.
Also check the types of parts you can inspect if your washer won't fill:
1. Washer Door:
Check if your washer door was properly shut. It may be possible that your washing machine's door wasn't shut properly. If it's working fine, you need to check the lid switch. As soon as you close the door, it is the lid switch that indicates your washing machine to indicate the green light. In case the switch is damaged, you will need to replace the same.
2. Water Supply Line:
Check if your hose of water supply pipe is twisted, punctured, or clogged. It is quite likely that your washer won't fill if that's the case. You may have to replace, unplug, or unknot the hose if needed.
3. Water Valve:
This third essential part to inspect in a washing machine if it doesn't fill is the Water Valve. Check if the handles attached on the water valve behind your washing machine is correctly fixed and turned. If they are loosened, you need to adjust those with a screwdriver.
4. Water Inlet Valve Screen:
Disconnect the hoses from the washer and inspect the Water inlet valve. Check if there are any clogs. If yes, clean it properly and clean the screen too. If need be, you may also have to replace it for better performance.
5. Water Level Switch:
You will be able to locate the water level switch on the control panel of your washing machine. Unscrew if needed and check the water level switch with the help of a voltmeter. If you find no resistance or malfunctioning, then you may need the support of a technician to inspect the entire washing machine for you.
6. Pressure Chamber:
If a machine is throwing too much pressure in the chamber it will most likely refuse to start the washing cycle. You may need to remove all the contents from your drum and trying restarting a new cycle. In case the problem persists, then call for an expert ARS technician, the best appliance repair services in Toronto & GTA area.
Sometimes, trying to repair your own way works, but there are certain cases where you will need to use your warranty period of the washing machine and call for help. Check on your device's invoice if your machine is still under the warranty period. You may also call us to fix an appointment or even book online for a technician to inspect if your washer won't fill.