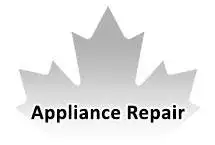 Discover appliance repair Westboro and the outstanding service provided by ARS Appliances Repair Service in Westboro, Ottawa. We proudly stand as your trusted ally for household appliance repairs in this vibrant community.
Our vast knowledge is committed to catering to your specific needs, delivering top-notch solutions for a diverse range of appliances, including esteemed brands like Samsung, LG, Whirlpool, Electrolux, Admiral, KitchenAid, and many more.
Our team of adept professionals specializes in providing a comprehensive suite of appliance repair solutions. Whether it's a fussy washing machine, a moody microwave, or an oven in need of expert care, ARS Appliances Repair Service is dedicated to prioritizing your comfort and contentment.
We are devoted to swiftly revitalizing your household appliances to peak efficiency. Say farewell to disruptions caused by appliance malfunctions in your daily routine. Trust ARS Appliances Repair Service in Westboro, Ottawa, for proficient, trustworthy, and timely appliance repairs. Our goal is to ensure your appliances operate flawlessly, allowing you to fully relish the comforts of your home.
Feel free to contact us now at 613-777-1909 to schedule your Appliance Repair Service in Westboro, Ottawa. Your comfort and convenience are our top priorities.
Appliance Repair Westboro Neighborhood, Ottawa, Ontario