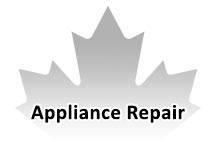 Appliance Repair North Vancouver
---
Top Quality: Appliance Repair North Vancouver Area
When searching for appliance repair services in North Vancouver, there are three essential factors to keep in mind: timeliness, cost, and quality.
First, concerning timeliness, you need a reliable fridge repair service provider who will promptly respond when you request their assistance. When you make a service call, you should be informed about their availability. If they commit to a specific time for their response, they should honor that commitment. The last thing you want is to find yourself unable to prepare food for your family simply because the oven or stove repair service technician failed to arrive as promised.
You require a dependable appliance repair service provider, someone who values punctuality and provides assistance within a reasonable timeframe.
Next, when it comes to cost, it's essential to be cautious of repair service providers who exploit your urgency to have the appliance fixed by charging exorbitant fees. Just because you need an immediate refrigerator repair service to prevent perishable goods from spoiling doesn't mean someone should take advantage of your situation. It's always wise to choose a service provider willing to offer competitive pricing, ensuring that you get value for your money. You don't want to overpay only to receive subpar service.
Sometimes, a service provider may quote a price that's comparable to the cost of purchasing a new appliance. In such cases, it wouldn't make sense to proceed with their services; it's better to look for another technician in North Vancouver.
Lastly, in terms of quality, you require a service provider who delivers the level of quality you expect, if not exceeding your expectations. This means that they should meet or even surpass your standards when it comes to the service provided.
Why Choose ARS Appliance Repair Services:
Available 24/7: Appliance issues don't adhere to regular hours, which is why we offer round-the-clock services without additional charges.

Certified Parts: We exclusively use certified parts directly from manufacturers to ensure the highest quality repairs for your appliances.

Warranty: We stand by our work, offering warranties on all parts and repairs, providing you with peace of mind.

Same Day Service: For emergency repairs, we provide same-day service to minimize disruption to your daily routine.

Weekends & Evenings: Our services are available on Saturdays, Sundays, and weekdays from 8 AM to 9 PM, accommodating your busy schedule.

Service Call Waived: If you proceed with the repair, we waive the service call fee, making our services cost-effective.
At North Vancouver Appliance Repair, we specialize in servicing a wide range of household and commercial appliances. We understand the forward-thinking and innovative character of the neighborhood and are dedicated to ensuring your appliances are at their best. So what do we do we repair:
Stove

Electric stove not turning on

Electric coils failing to heat up

Inability to adjust burner temperature

Indicator light not functioning

Dryer

Dryer not turning on

Noisy dryer

Clothes coming out wrinkled

Excessive heat

Prolonged drying time

Dishwasher

Ineffective dish cleaning

Dishwasher refusing to start

Frequent water fill-ups

Water leakage issues

Unusual noises

Oven

Incorrect oven temperature

Oven failing to turn on

Oven light not working

Food burning in the oven

Lack of heat generation

Refrigerator

Refrigerator not cooling despite the light being on

Cooling issues with interior light off

Defrost problems

Refrigerator water leakages

Freezer

Freezer not running

Excessive freezer noise

Interior lights malfunctioning

Freezer not maintaining a low temperature
Brands We Repair 
We have expertise in repairing various brands, including Admiral, Jenn-Air, Thermador, Frigidaire, Samsung, LG, Viking, Amana, and Dacor.
At Appliances Repair Services (ARS), we're dedicated to providing top-quality appliance repair services in North Vancouver. Your satisfaction is our utmost priority, and we're here to assist you.
Feel free to reach out, and we'll be ready to help. Whether you have questions, need information, or want to discuss your appliance repair needs, we're just a message away.
Our commitment is to ensure your home appliances operate at their best, and we look forward to serving you in North Vancouver.
Get in touch with ARS, and experience exceptional service that puts your satisfaction first.
Read our reviews on HomeStars, like us on Facebook and don't forget to share this page, just click on one of the links below.
👇