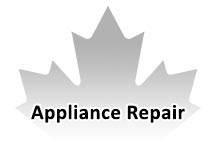 Welcome to Appliance Repair Harbourfront, your trusted local partner for all your appliance repair needs in the beautiful Harbourfront neighborhood of Toronto. Our commitment to Harbourfront and its residents is unwavering, and we're here to ensure your appliances function seamlessly in this stunning waterfront community.
Why Choose Appliance Repair Harbourfront?
Community-Focused
At Harbourfront Appliance Repair, we take pride in being a part of the vibrant Harbourfront community. We understand the unique characteristics of this beautiful neighborhood, and our goal is to provide top-notch appliance repair services to its residents.
Fast and Efficient
We value your time and understand that a malfunctioning appliance can disrupt your daily routine. Our prompt and efficient service ensures your appliances are back in working order swiftly, allowing you to enjoy life by the water without any interruptions.
Diverse Expertise
From modern condos overlooking Lake Ontario to beautiful craftsman-style homes, we have the expertise to handle a wide range of appliances that are part of the diverse housing options in Harbourfront.
Round-the-Clock Assistance
Appliance issues don't wait for a convenient time. That's why we offer 24/7 emergency services, ensuring you have professional assistance at your doorstep whenever you need it.
Comprehensive Repairs: Appliance Repair Harbourfront
At Harbourfront Appliance Repair Service, we specialize in servicing a wide range of household and commercial appliances, including:
Stove

Electric stove not turning on

Electric coils failing to heat up

Inability to adjust burner temperature

Indicator light not functioning

Dryer

Dryer not turning on

Noisy dryer

Clothes coming out wrinkled

Excessive heat

Prolonged drying time

Dishwasher

Ineffective dish cleaning

Dishwasher refusing to start

Frequent water fill-ups

Water leakage issues

Unusual noises

Oven

Incorrect oven temperature

Oven failing to turn on

Oven light not working

Food burning in the oven

Lack of heat generation

Refrigerator

Refrigerator not cooling despite the light being on

Cooling issues with interior light off

Defrost problems

Refrigerator water leakages

Freezer

Freezer not running

Excessive freezer noise

Interior lights malfunctioning

Freezer not maintaining a low temperature
Brands We Repair: Appliance Repair Harbourfront
We have expertise in repairing various brands, including Admiral, Jenn-Air, Thermador, Frigidaire, Samsung, LG, Viking, Amana, and Dacor.
The Heart of Toronto's Waterfront
Harbourfront, situated along the northern shore of Lake Ontario, has a rich history dating back to the settlement of York. While the area was initially used for shipping and industrial purposes, it was transformed in the 1970s to create a cultural and residential district for Toronto. This vision resulted in a beautiful area filled with art galleries, performance spaces, boating areas, and parks, reflecting the rich tapestry of this neighborhood.
Notable Buildings and Facilities
Harbourfront is home to the Jack Layton Ferry Terminal, which provides transportation services to the Toronto Islands. The community also enjoys the vibrant atmosphere of Harbourfront Centre, which houses galleries, performance spaces, and four craft studios. Queen's Quay Terminal, a former warehouse converted into a mixed-use building, offers high-end retail stores and restaurants for residents and tourists.
Choose Appliance Repair Harbourfront
Situated along the shimmering shores of Lake Ontario, Harbourfront Toronto is a picturesque and dynamic waterfront neighborhood that boasts breathtaking views, modern architecture, and a vibrant atmosphere. This unique district represents the epitome of urban living blended with the tranquility of waterfront living, creating an environment that captures the essence of Toronto's beauty and diversity.
The stunning landscape of Harbourfront is dotted with contemporary condominiums, green spaces, and a sprawling waterfront boardwalk that beckons residents and visitors alike to revel in the breathtaking vistas of the lake. The district's atmosphere is a perfect blend of serenity and liveliness, with the serene waves of the lake juxtaposed with the buzz of cultural events, performances, and a thriving arts scene.
Residents of Harbourfront experience a truly exceptional lifestyle, one where you can enjoy the beauty of the waterfront while relishing the urban conveniences of the city. The district hosts a myriad of cultural festivals, outdoor concerts, art exhibitions, and culinary delights that cater to an array of tastes and interests.
Yet, amidst the picturesque surroundings and dynamic atmosphere, the seamless operation of your household appliances remains an essential aspect of daily life. Whether it's your refrigerator preserving fresh produce, your washer and dryer ensuring clean and comfortable clothes, or your stove preparing culinary masterpieces, these appliances are the unsung heroes of your daily routines.
That's where we, at Harbourfront Appliance Repair, come into the picture. We understand that in a neighborhood as captivating as Harbourfront, there is no room for appliance disruptions.
Whether you need immediate refrigerator repair, washer and dryer service, or assistance with any other appliance, our team of skilled and licensed technicians is at your service. We have been serving the Harbourfront community for years, upholding rigorous industry standards to ensure your appliances are operating at peak efficiency.
Our commitment goes beyond mere repairs; it extends to the long-term maintenance and reliability of your household machines, ensuring they are functioning flawlessly. With our efficient, reliable, and community-focused appliance repair services, you can let your appliances be the least of your worries as you continue to enjoy life in the heart of Toronto's waterfront.
Don't let appliance troubles disrupt the harmonious rhythm of your life in this stunning waterfront neighborhood.
Contact Harbourfront Appliance Repair today, and let us be the solution to keep your household in peak condition. So you can continue to appreciate the beauty, the serenity, and the dynamic spirit of Harbourfront without any interruptions.