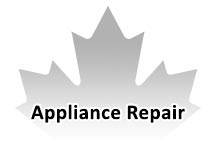 Appliance Repair Dufferin Grove. In the lush and vibrant community of Dufferin Grove, Toronto, households and businesses rely on the seamless functioning of their appliances. Whether you're operating a quaint café, overseeing a bustling family home, or managing one of the eclectic urban restaurants lining Bloor and College, operational appliances are essential. However, appliances can sometimes develop unexpected issues, leading to disruptions. That's where "Dufferin Grove Appliance Repair" steps in to save the day.
Why We Stand Out Appliance Repair Dufferin Grove
Dufferin Grove Appliance Repair recognizes the pivotal role that appliances play in the lives of residents and businesses in this distinctive community. Our skilled experts boast a proven track record of excellence when it comes to repairing, maintaining, and installing appliances. We take pride in delivering top-notch repair services in Dufferin Grove, ensuring that your appliances operate flawlessly.
Round-the-Clock Availability
We understand that appliance issues don't adhere to a rigid schedule. Therefore, our services are at your disposal 24/7, without any additional charges. Whether it's a weekday, weekend, or holiday, our dedicated team of technicians is always ready to swiftly address your appliance concerns.
A Wide Spectrum of Repairs at Appliance Repair Dufferin Grove
At Dufferin Grove Appliance Repair Service, we specialize in the repair of a diverse range of household and commercial appliances, including:
Stove

Electric stove not turning on

Electric coils failing to heat up

Inability to adjust burner temperature

Indicator light not functioning

Dryer

Dryer not turning on

Noisy dryer

Clothes coming out wrinkled

Excessive heat

Prolonged drying time

Dishwasher

Ineffective dish cleaning

Dishwasher refusing to start

Frequent water fill-ups

Water leakage issues

Unusual noises

Oven

Incorrect oven temperature

Oven failing to turn on

Oven light not working

Food burning in the oven

Lack of heat generation

Refrigerator

Refrigerator not cooling despite the light being on

Cooling issues with interior light off

Defrost problems

Refrigerator water leakages

Freezer

Freezer not running

Excessive freezer noise

Interior lights malfunctioning

Freezer not maintaining a low temperature
Brands We Repair 
We have expertise in repairing various brands, including Admiral, Jenn-Air, Thermador, Frigidaire, Samsung, LG, Viking, Amana, and Dacor.
Your Reliable Appliance Repair Companion: Appliance Repair Dufferin Grove
Dufferin Grove boasts a rich history, known for its sprawling gardens, generous yards, and lively dining scene. From the predominantly two or three-story homes dating back to 1890 to 1930 to the community park, schools, and easy public transit access, Dufferin Grove offers an ideal setting for families and businesses alike.
Demographics
Dufferin Grove is home to a diverse population, with a significant Portuguese community. The neighborhood has a higher-than-average population between the ages of 25 and 39, contributing to its vibrant and dynamic atmosphere.
Education
Dufferin Grove is home to public schools like Ossington Old Orchard Public School and Dewson Street Junior Public School, offering essential educational services to the community.
Reach Out Today
Dufferin Grove is a remarkable district that perfectly encapsulates the essence of community, diversity, and an ever-evolving urban lifestyle. This charming area is more than just a neighborhood; it's a dynamic hub where the old and the new harmoniously coexist, creating a captivating blend of tradition and modernity.
Dufferin Grove's streets are a testament to its character, with well-preserved historic homes, diverse architectural styles, and tree-lined avenues that evoke a sense of nostalgia.
The neighborhood radiates an air of genuine community spirit, where families, artists, students, and professionals come together to create a tapestry of daily life, fostering a strong sense of belonging.
This dynamic mix of residents and businesses has transformed Dufferin Grove into a cultural melting pot.
The streets are lined with diverse eateries, eclectic shops, and bustling markets, reflecting the myriad of backgrounds and tastes that call this place home. It's a neighborhood where you can savor international cuisine, discover unique boutique finds, and spend evenings at cozy cafes, all in a single stroll.
Yet, amid the vibrancy of Dufferin Grove, one constant remains — the essential role that appliances play in the smooth running of daily life.
From refrigerators storing fresh groceries to washers and dryers ensuring clean and comfortable clothing, these appliances are the silent heroes of everyday routines. When an unexpected appliance issue arises, it can disrupt the flow of life in this bustling neighborhood.
That's where we, at Dufferin Grove Appliance Repair Service, come in. We understand the value of having reliable appliances, especially in a neighborhood as bustling as Dufferin Grove. Whether you need immediate refrigerator repair, washer and dryer service, or any other appliance assistance, our team of skilled and licensed technicians is at your service.
We have been serving the Dufferin Grove community for years, adhering to the highest industry standards to ensure your appliances are operating at peak efficiency.
Our commitment goes beyond just repairing appliances; it extends to the maintenance and longevity of your household machines. With our exceptional appliance repair services, you can ensure that your appliances stay in prime condition, allowing your life to run smoothly amidst the heart of Dufferin Grove.
Don't let appliance troubles disrupt the rhythm of your life in this captivating and welcoming neighborhood.
Contact Dufferin Grove Appliance Repair Service today for all your appliance repair needs, and let us be the solution to keep your household in peak condition, allowing you to enjoy every moment in the heart of Dufferin Grove with peace of mind.