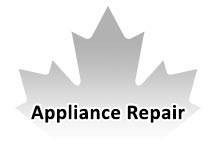 Appliance Repair Davisville Village.  In the thriving hub of Toronto's Davisville Village, the smooth operation of your appliances is not merely a convenience; it's an integral part of your daily life. Whether you're overseeing a bustling household, managing a local business, or running an office, appliances are the unsung heroes that ensure everything runs seamlessly. However, when these essential tools encounter malfunctions, it can disrupt your routine. 
That's where Davisville Village Appliance Repair Services (ARS) steps in to be your trusted partner for all your appliance repair needs.
Why Choose Appliance Repair Davisville Village?
We're not just another appliance repair service; we're your local experts committed to ensuring your appliances function seamlessly. With years of experience and a proven track record of excellence, our skilled technicians are well-equipped to address your appliance issues efficiently and effectively.
Available 24/7
Appliance problems don't adhere to a standard schedule. That's why our services are available around the clock, with no additional charges for off-hours or holidays. We understand the urgency of these situations and are ready to respond promptly, whether it's a weekday, weekend, or a holiday. Your convenience and satisfaction are our top priorities.
What We Repair at Davisville Village Appliance Repair
Davisville Village Appliance Repair Service specializes in repairing a wide range of household and business appliances, including:
Stove

Electric stove not turning on

Electric coils failing to heat up

Inability to adjust burner temperature

Indicator light not functioning

Dryer

Dryer not turning on

Noisy dryer

Clothes coming out wrinkled

Excessive heat

Prolonged drying time

Dishwasher

Ineffective dish cleaning

Dishwasher refusing to start

Frequent water fill-ups

Water leakage issues

Unusual noises

Oven

Incorrect oven temperature

Oven failing to turn on

Oven light not working

Food burning in the oven

Lack of heat generation

Refrigerator

Refrigerator not cooling despite the light being on

Cooling issues with interior light off

Defrost problems

Refrigerator water leakages

Freezer

Freezer not running

Excessive freezer noise

Interior lights malfunctioning

Freezer not maintaining a low temperature
Brands We Repair at Appliance Repair Davisville Village
We have expertise in repairing various brands, including Admiral, Jenn-Air, Thermador, Frigidaire, Samsung, LG, Viking, Amana, and Dacor.
Our skilled technicians are well-versed in repairing appliances from various brands, ensuring that your specific appliance receives the care and attention it deserves. We're dedicated to delivering efficient and reliable repairs to keep your appliances running smoothly.
Contact us at Appliance Repair Davisville Village
Davisville Village is a vibrant, welcoming, and picturesque neighborhood that effortlessly combines the charm of suburban living with the convenience of urban proximity.
This delightful community is not just a place to reside; it's a genuine microcosm of Toronto's diverse culture and dynamic lifestyle, showcasing an array of unique experiences, captivating streets, and a thriving spirit that instantly resonates with residents and visitors alike.
Davisville Village, situated in the midtown district, boasts tree-lined streets, well-maintained parks, and an inviting ambiance that makes it an appealing choice for those who seek the best of both worlds. The area radiates an air of neighborly warmth, where community values are cherished, and local businesses flourish, contributing to the creation of a tight-knit and supportive community.
Within the borders of Davisville Village, you'll find a remarkable blend of classic and contemporary. Charming shops, bistros, and cafes line the streets, beckoning you to explore and savor an array of flavors.
As you stroll through this lovely neighborhood, you'll discover a fusion of local boutiques and modern establishments, offering a diverse range of goods and services. The cultural diversity is reflected not only in the community's architecture and commerce but also in the warm smiles of its residents, who come from all corners of the world.
Amidst the daily hustle and bustle, the reliable operation of your household appliances remains a crucial aspect of life in Davisville Village. Whether you're preparing a delicious family meal, keeping your food fresh in the refrigerator, or ensuring your clothes are clean and crisp, functional appliances are the unsung heroes of your daily routine.
That's where we, at ARS Appliance Repair Services, come in. We understand the significance of uninterrupted appliance functionality in the seamless flow of your daily life or business operations.
By selecting a licensed and accredited service provider like us, you are making an intelligent choice. We uphold rigorous industry standards, ensuring that your appliances operate at peak efficiency, and we are your trusted partner in maintaining the smooth flow of your daily life in the heart of Davisville Village.
Don't let appliance troubles disrupt the harmonious rhythm of your life in this captivating neighborhood. Whether it's a fridge on the fritz, a stove with sputtering burners, or any other appliance issue, please contact us for appliance repair, and allow us to swiftly restore order and efficiency to your household.
Your trusted partner in appliance repair is here to ensure that your Davisville Village home or business runs smoothly, just as this wonderful neighborhood does every day.
Contact us today for all your Davisville Village appliance repair needs. We're here to provide expert assistance and prompt solutions for your appliance issues. Your satisfaction is our mission.