It is no news that the ARS Appliance Repair Service is king in the field of appliance repair services. We have an endless list of reasons why we have snagged the No. 1 Spot for ourselves. At this point, we can say we have achieved the bragging rights to be called the best out there.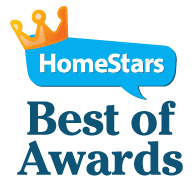 If you are still in doubt, here are 10 reasons why we to choose ARS:
1. 24/7 Emergency Support
Has your refrigerator stopped working during the weekend? Fret not! We got you covered. We work round the clock to ensure that we can answer to our customer's needs whenever we are called. Ring us up on Sunday afternoon or Friday night, and we will appear in the blink of an eye.
2. Customer Satisfaction
We have gotten lots of positive feedback over the years from our customers because we go above and beyond to ensure that they are satisfied. Our customers' satisfaction is top priority to us.
3. Quality Long Lasting Reliable Repairs
To have your appliance break down a week after fixing can be quite devastating. But not to worry, you won't experience that with us. We have never had a single report of breakdown over the years, and we can guarantee that your appliance will carry you through its warranty.
4. Licensed And Authorized Technicians
Our technicians do not only have the experience; they possess the certification that authorizes them to carry out repairs on most top brands. With our technicians, your appliances are safe.
5. Homestars Best of Awards Winner
No gainsaying but our company is one of the most decorated appliance repair companies on the planet. We have been awarded a good number of Homestars awards in honor of our dedication to the appliance repair industry field.
6. Best Affordable Rates
Looking for a pocket-friendly appliance repair service? You have us. Our charges will tally with your budget. Keep in mind that we do not compromise our high-quality standards for cheaper rates. We have perfected the art of striking a balance between the services we offer and the fees we charge.
7. Honest With No Hidden Fees
One of the reasons why customers opt for DIY is because they may have had a bad experience with companies who have "hidden charges". We find this not only unscrupulous but highly unprofessional, which is why we like to inform our customers about every charge before embarking on a project.
8. Same Day Service
Most of our customers are busy people, so we work hard always to be punctual. You do not have to wait for hours or till the next day before we show up at your doorstep. If you call on us this minute, expect to see our technicians within the shortest possible time.
9. 3 Month Warranty
The repairs we carry outcome with a 3 months warranty. So, if we fix your oven or refrigerator, we believe that it will carry you through at least 3 months before it might come down with another fault or defect. Some of our customers never reported an issue years after repairs.
10. Experts In All Major Brands
Over the years, we have been able to gain authorization from major appliance brands to carry out repairs on their products when they develop a fault. Some of the brands we have worked on include; Samsung, LG, Admiral, Frigidaire, Maytag, Speed Queen, Fulgor Milano, Avanti, Wolf, Signature, Beaumark, Marvel, Cove, Moffat, and Bertazzoni.
Apart from these 10 strong points why our brand stands out, there are other reasons why we the master of the appliance repair game.