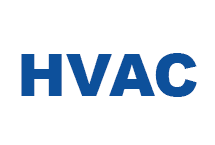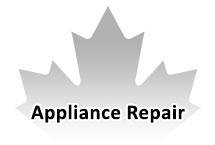 HVAC Repair Richmond Hill
---
If you live in Richmond Hill, Ontario Canada you are used to relying on your HVAC system to keep you comfortable. Whether it is keeping you warm in the winter when it is cold and snowy out or giving you a cool place to relax in when temperatures skyrocket in the summer your HVAC system should be able to accommodate that.
Sometimes, however, it can't. You may find that your furnace suddenly stops being able to pump out the heat the way it did. You may also find that one day your unit will turn on and off repeatedly. Some home or business owners may try and switch from heating to cooling and find out that their system simply cannot keep up with the change. So, if you are dealing with these kinds of issues, what do you do?
It might be tempting to try and diagnose the problem yourself. Sometimes it will be more obvious than others. You may see that a blower fan is not working when it needs to be or that the pressure in your air conditioner is not at the right level. Even if you are able to tell what is going on with your system you still need to call a licensed technician who can perform repairs on your unit.
Whether you live in or near Richmond Hill, there are many companies to choose from and picking the right one may seem like a difficult decision to make. If you are thinking about contacting several companies in order to find one to work on your unit, ensure that you ask whether a particular company has experience working on your model or brand of unit. Also, ensure that they keep parts in stock so that you do not need to wait if a belt or a sensor needs to be replaced.
Our technicians are reliable, experienced and provide reasonably priced work. Use our handy contact form and we will reply quickly. A specialist will assess your issues and provide a no-cost estimate for repairs. Make sure you don't delay. Contact us right away. We Also provide Appliance repair in Richmond Hill.
When Should I call a Technician for my HVAC Repair?
HVAC systems are used extensively in both residential and commercial buildings. HVAC is an acronym for heating, ventilation, and air-conditioning. It is HVAC systems that provide cooling to your apartments or offices in summers and heating in the cold months of winter. Besides, they clean indoor air and maintain humidity levels in your home or commercial complex. When your HVAC system malfunctions, you need an expert hand to set it right. The best HVAC repair services in Richmond Hill are offered by ARS!
An HVAC system uses a single blower to circulate air via internal ducts in a home or may have a ductless system for different zones in the house. Ventilation in a home was a natural process some years ago when the air would flow indoors through gaps, cracks, etc. in construction. However, with the construction becoming tighter, natural air has to be drawn in through kind of artificial means. Therefore, HVAC systems are used.
The working of an HVAC system begins with drawing in air from outdoors into an air handling unit. In the air handling unit, the air is drawn in through filters to remove the dust, dirt, allergens, and any particulate matter. It's then sent for heating or cooling and to remove any humidity as such. After the air is relatively cleaned up and fresh and reaches a comfortable temperature, it's sent into the room.
HVAC repair services by ARS
HVAC systems like other appliances require regular maintenance otherwise they can also malfunction. At ARS we provide Annual Maintenance Contract for your HVAC systems at affordable rates. We also guide you on the mistakes to be avoided to increase the life of your HVAC system.
At ARS we have a group of experienced technicians who have an in-depth knowledge of the working of HVAC systems. Our technicians have the expertise to repair different brands of HVAC systems. We repair your HVAC systems so that you'll not face the same issue with the system in the future.
When should you call an ARS technician?
ARS technicians are able to diagnose and repair any small or big defect with your HVAC system. So ideally when you face an issue.
Some common issues that can cause your HVAC to malfunction are:
Dirty Filters
The filters of an HVAC system tends to get dirty with time and they need to be replaced to extend the life and efficiency. Our HVAC technicians replace the filters with filters of original make.
In case you have pilot or ignition problems
An HVAC system can have ignition problems due to several reasons. A dirty pilot, flame sensor or burner can lead to a pilot outage, short cycling, furnace lockout or delayed ignition. It could also be due to wear and tear of an ignition component. Our technicians will be able to diagnose the exact reason for the problem with ignition and address it.
Faulty Thermostat
Sometimes your HVAC system may not maintain the temperature because there is a defect in the thermostat. The technicians at ARS will be able to repair the thermostat and your HVAC system will function without a problem.
Mechanical Wear and Tear
The components in the HVAC system are prone to mechanical wear and tear with time. If you the technicians at ARS are maintaining your HVAC systems, they'll be aware of any parts that are worn out and will replace them with genuine parts in a timely manner. This will extend the life of your HVAC system.
Besides these, there could be many other reasons due to which your HVAC system may malfunction. The expert HVAC repair technicians at ARS in Richmond Hill can diagnose the actual problem and correct it. So go ahead, if you face any issue contact ARS now.
Call Our HVAC Repair Richmond Hill Technicians Today!
Read our reviews on HomeStars, like us on Facebook and don't forget to share this page, just click on one of the links below.
👇