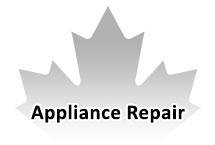 Appliance Repair Richmond Hill
---
If you're a resident of Richmond Hill, Ontario, and find yourself in need of dependable appliance repair services, don't hesitate to reach out. We understand that appliance issues can arise at any time, day or night, and we're here to assist you promptly.
Our team of expert technicians in Richmond Hill specializes in a wide range of appliance repairs, including refrigerator repair, stove repair, dishwasher repair, oven repair, and more, all at highly competitive rates.
With our services, you can carry on with your daily cooking routines without disruptions, even if your stove is malfunctioning. Our dedicated professionals in Richmond Hill prioritize professionalism. Rest easy knowing that our technicians are fully accredited to provide reliable appliance repairs. For Appliance Repair Richmond Hill, contact us today.
The Best Appliance Repair Richmond Hill
When it comes to choosing the best appliance repair service in Richmond Hill, you can rely on the stringent standards set by regulatory bodies. These organizations ensure that anyone offering repair services possesses the necessary qualifications and tools to perform the job effectively. To obtain a license, an individual must demonstrate their expertise in the field.
Furthermore, these regulatory bodies conduct regular inspections to verify if licensed professionals adhere to established rules and regulations. This oversight extends to both service quality and pricing.
Those who provide subpar services or overcharge customers are held accountable. While these practices may seem strict, they ultimately ensure that licensed appliance repair providers operate within the boundaries of the law and consistently deliver top-notch service to their customers.
For Appliance Repair Richmond Hill, contact us today to experience the best in the business.
Premium Appliance Repair Richmond Hill
Richmond Hill, a bustling city in Ontario, is home to around 200,000 residents who rely on household appliances for their daily routines. It's likely that in every local household, you'll find a trusted refrigerator or oven from well-known brands. If any of your appliances in Richmond Hill happen to malfunction, hold off on replacing them right away. ARS Appliance Repair Richmond Hill Services is here to provide you with expert repair and replacement services.
We are proud to be certified by leading appliance brands to handle the repair of their products, ensuring that the fixes we provide are of the highest quality. Our Grade A repair services cover a wide range of appliances, so don't give up on your malfunctioning washer or your oven that's seen better days. Contact us today for the following repair services: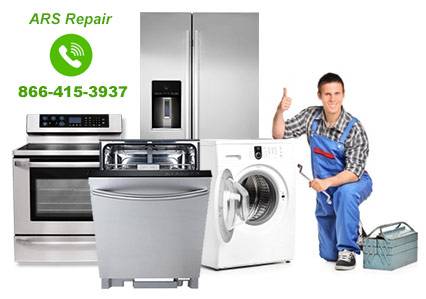 Available 24/7:
Appliance issues can arise at any time, day or night. That's why we offer round-the-clock services, 24/7, without additional charges. Whether it's a regular weekday, a bustling weekend, or even a holiday, our dedicated team is always ready to address your appliance concerns promptly.
Certified Parts:

We use only certified parts directly from manufacturers to ensure the highest quality repairs for your appliances.

Warranty:

We stand by our work, offering warranties on all parts and repairs, providing you with peace of mind.

Same Day Service:

For emergency repairs, we offer same-day service to minimize any disruption to your daily routine.

Weekends & Evenings:

Our services are available on Saturdays, Sundays, and weekdays from 8 AM to 9 PM, accommodating your busy schedule.

Service Call Waived:

If you proceed with the repair, we waive the service call fee, making our services cost-effective.
What We Repair:
At ARS Appliance Repair Richmond Hill, we specialize in repairing a wide range of household and business appliances, including but not limited to: dishwasher repair, washing machine repair, range and stove repair, dryer repair, fridge repair, tv repair and more. 
Television

TV not turning on

Static noise

Distorted or black screen

Audio issues (no sound or odd noises)

Connectivity problems
Freezer

Freezer not running

Excessive freezer noise

Interior lights malfunctioning

Freezer not maintaining a low temperature
Brands We Repair 
Our expertise extends to repairing various appliance brands, including Admiral, Jenn-Air, Thermador, Frigidaire, Samsung, LG, Viking, Amana, and Dacor.
Authorized and Factory-Licensed on All Major Appliance Brands
Rest assured that the brand of your appliance is not a concern, as we are authorized and factory-licensed by all major brands to perform repairs on their appliances. We source all our parts directly from the brands or their authorized distributors, ensuring the highest quality and authenticity for your repairs. 
Contact Us Today:
Don't wait until your appliance problems escalate. If you reside in Richmond Hill, and encounter any of these issues.
Contact Us immediately. We'll diagnose the problem and provide a solution promptly. Your satisfaction is our commitment, and your convenience is our priority. Let us keep your life running smoothly, one appliance repair at a time.
RICHMOND HILL APPLIANCE REPAIR – SERVICE AREA
Read our reviews on HomeStars, like us on Facebook, and don't forget to share this page, just click on one of the links below.
👇
Reviews from Our Customers
james enns
September 22, 2023
Fast and easy to deal with.. fixed properly
Dorie Stewart
September 15, 2023
We had an issue with our LG oven - not heating properly. The technician arrived on time, knew exactly what the issue was within 5 minutes and promptly fixed the problem. He was pleasant and knowledgeable and also gave me tips on how to prevent it from happening again. I would strongly recommend this company - very efficient!
Jerri Loewig
September 14, 2023
ARS repaired our refrigerator. They were very professional and cooperative. They were also helpful in working with the manufacturer in resolving the out of warranty issue. We would like to acknowledge Ghila Birman for her excellent customer service.