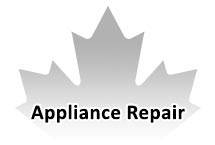 Appliance Repair Scarborough
---
At Scarborough, you will definitely get reliable appliances repair services anytime you need. In town, we have highly skilled professionals who are always ready to offer their customers the best in terms of quality and cost. These are some of the most important aspects that anybody who is looking for refrigerator repair, stove repair, dishwasher repair or any other appliance repair for that matter should consider before making the final decision as far as hiring a service provider is concerned.
Issues of quality are very important, you want somebody who will offer high standard services, you do not want a situation where you take your dryer for repair and within a few days after the service you are back to the same person or different one for that matter with the similar problem.
Reliable Service for Appliance Repair in Scarborough
In such a situation it means that the person whom you trusted to solve the problem did not have the capacity to deal with it or overlooked some of the issues. You will have lost in terms of time and cost, in this case, you will be justified to ask for a refund since the appliance service provider did not solve the problem which he or she was supposed to deal with.
It is always recommended that you address the issue of quality before embarking on hiring the services of an appliance service provider in Scarborough; this will go along way in determining the outcome of the repair. To be on the safe side, you can always get information from those who have been served in the past, those who have sought similar service from a given service provider.
On the same note, you can get information from the feedback and comments which are left by the customers who have used the services of a particular provider, in such a case you are in a position to tell who offers quality services.
Read our reviews on HomeStars, like us on Facebook and dont forget to share this page, just click on one of the links below.