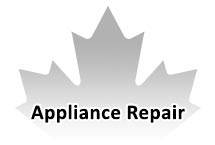 Appliance Repair London Ontario
---
Appliances Repair In London And Surrounding Area
Our London location serves the London area from Strathroy at the West to Woodstock at the East, From St. Marys at the North To St. Thomas at the South.
Our Technicians: are well trained and experts when it comes to home appliances repair, They will provide you quality and reliable Service.
Parts: We only use certified Part by the manufactures.
Warranty: We Will Provide Warranty on all Parts and Repairs.
Same Day: Same Day Service is available for emergency repairs.
Weekends & Evenings: Saturday, Sunday and Weekdays from 8 AM to 9 PM.
Service Call Waived With Any Repair: Service Call is Free if you complete the repair.
We service all appliances: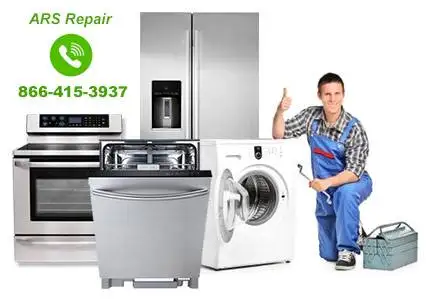 Premier Appliance Repair In London, Canada
The city of London in Canada is one of the country's most beautiful regions. As expected, the citizens of London utilize ultra-modern appliances in their homes, offices and commercial areas. If you are based in London, Canada, and any of your appliance is performing poorly you should reach out to us for repairs.
At the topnotch ARS Appliance Repair Service in London, we carry out lots of repairs and installation of appliances from high-end brands such as LG, Samsung, Speedy Queen and some other notable brands.
Our technicians possess the required knowledge and authorization required to diagnose any problem and fix it. We understand that our customers and prospective clients are kings, which is why we put them first in all we do. Has your favorite cooktop suddenly stopped working on a Sunday? Relax, we can get to you immediately and get it fixed. These are the services we offer;
London Fridge Repair
Our London Appliance Repair Service is available 24/7 to render services that will help fix a faulty fridge. We repair refrigerators from top brands such as Speed Queen, Bertazzoni, Wolf, LG, Signature, Fulgor Milano, and Samsung, and so much more. These are some of the issues we diagnose and repair;
Inability of the refrigerator to freeze
Slow to defrost
Not cooling properly
Unusual noise
Inactive Ice dispenser
Defective water dispenser
Faulty lights
London Range & Stove Repair
Ranges are as popular as refrigerators in many London households. Our London branch has decades of experience in range repairs. If your range is no longer working properly, we at the ARS Appliance Repair London Service can get to your location within the quickest possible time and repair your range. These are some of the faults we provide solutions for;
Faulty thermometers
Blocked flue
Oil cooker problems
Overheating
Chipped enamel
London Freezer Repair
Our customers in other parts of Canada appreciate our efforts in repairing their household appliance without any complaints. We have the approval of various popular brands to help fix problems that might arise when customers use range of household appliance. If you are in the city of London and your freezer is being problematic, we can take the burden off you. These are the frequent faults that our specialists fix;
Damaged lights
Excess buildup of frost
Broken freezer door
Strange sounds
Accumulated frost on the freezer's coil
Warmth inside the freezer
Failure to freeze
London Dishwasher Repair
If your dishwasher is not working properly as expected, you can ring our customer service personnel at ARS Appliance Repair London. We take pride in swinging to actions immediately and providing solutions to every need that pertains to your dishwasher. The most frequent issues we fix are;
Improper drainage
Defective timer
Inability to fill up with water
Low temperature of water
Film-coated dishes after washing
London Oven Repair
Ovens are stress-free gadgets that help to ease up things in the kitchen. London-based bakers and food connoisseurs can feel relaxed knowing that we can always help fix their faulty ovens when they go bad. We are readily available to work on issues that will make baking nightmarish. The Oven-related faults that can be fixed by us are;
Leaking of gas
Fluctuating temperatures
Damaged heating elements
Poor functioning of the burners
Failure of oven to ignite
London Dryer Repair
With us, you can say goodbye to damp clothes from your dryer. Our foremost repair and installation company handles issues such as;
Uneven supply of heat
Humming and squeaking noise
Failure to start
Clothes coming out damp
Inability of the dryer to properly dry clothes
Failure of dryer to get heated
Or Visit Our Local London Location Website: Appliance Repair Service London.