Most of these points are going to be common, as almost all refrigerators are strikingly similar in every fashion these days. If you have a problem with your refrigerator, the best decision would be to call an Appliance Repair Technician than attempting to repair it on your own.
Keep in mind to always unplug your appliance from the electricity outlet before getting any repairs done, doing this will not only save your life but increase the life span of your appliance as well. Here are some very doable ways to troubleshoot and fix some common refrigerator issues.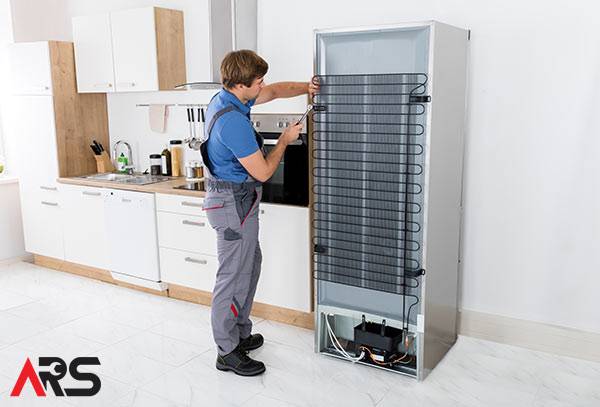 1. Temperature Instability
If your refrigerator is not cooling or getting too cold, then the primary issue would be to examine the internal temperature management dials. If adjusting the temperature settings does not resolve the problem than you need to check the condenser coil settings on the rear of your refrigerator.
Often these coils will become coated in mud and junk prohibiting the unit from cooling efficiently. If you still experience issues with temperature instability after cleansing the coils you should think about getting the refrigerator repaired by a qualified service engineer.
2. Clicking Noise
If you are experiencing any clicking noise than there might be a number of reasons for this. Examining the fan and the motor system might be the areas you can start looking into first. If any of these seem faulty than it is necessary to get them replaced.
3. Not Enough Cooling
This is a very common issue with a very simple solution. If you are experiencing the refrigerator not cooling properly than you might want to check the hinges of the refrigerator door as this can be one of the reasons that the door is not shutting properly and the cooling is escaping from the same.
Here are some tips which can help you avoid the repair person:
1. Avoid Opening the Refrigerator Door Frequently
Most of the modern refrigerators come with a separate water dispenser unit so that you do not have to open the refrigerator door again and again. Opening the door too many times can result in loss of cooling and thus putting more pressure on the compressor to generate more cooling. In case, you do not have an attached water dispenser, it is always a good idea to keep it separate so that you do not have to open the refrigerator too much.
2. Plug Cooling Leaks
Many times particularly with youngsters it is a common notion that the refrigerator doors shut by themselves. However, this is a wrong notion as most of the refrigerators need a slight push at the door to shut them properly.
This erroneous practice can often result in loss of cooling and again putting more pressure on the compressor to generate more cooling. The magnetic rubber lining responsible for protecting the exchange of air from in and out of the refrigerator should be checked regularly for any leaks or damage as this simple practice can save you from a lot of trouble and save your hard earned money.
3. Avoid Storing Hot Food
Never store food in your refrigerator while it is still hot. Every now and then people make the mistake of storing hot food in the refrigerator due to shortage of time or due to a miscalculation that the temperature of the actual item is cold enough to be put with in the unit. Make sure that anything you place inside your refrigerator is at least at the room temperature and not too hot as it may negatively affect the performance of your refrigerator in the long run.
4. Keep Your Unit Cool
Kitchens might not always be the best choice to keep your refrigerator as your refrigerator needs enough space for the air to pass and keep the back end unit cool. Proper ventilation is required for the unit to perform effectively. If you have placed your refrigerator in kitchens and there is no adequate heat exhaust than you should think of relocating your cooling unit to a cooler place.
We at ARS Appliances Repair Service make sure that your appliances are up and running in the best possible condition without any fault. With client satisfaction as our motto, we provide service in Toronto, Canada and all the major cities around it.