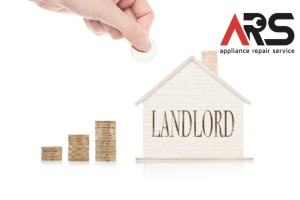 Landlord Appliance Repair! Today, we jump into a crucial aspect of the landlord-tenant relationship: the timely repair of appliances in rental properties. As a resident of the vibrant city of Toronto or anywhere else in Southern Ontario, understanding the legal framework surrounding landlords' obligations is paramount. Let's explore the intricacies of how long a landlord has to repair appliances and what the Ontario Residential Tenancies Act has to say about it.
Did you know that the landlord's obligation under section 20 is remarkably broad?
According to this section, landlords are required to provide and maintain the premises in a good state of repair, encompassing anything capable of being fixed. The extent of this obligation transcends the specifics of the tenancy agreement, making it a pivotal factor in ensuring habitability for tenants.
Ontario's Residential Tenancies Act: Reasonable Timeframes for Repairs
Now, you might be wondering, "Is there a specific timeframe outlined in Ontario's Residential Tenancies Act for landlords to address maintenance issues?" The answer lies in the act's deliberate use of the term "reasonable time." This lack of specificity gives landlords flexibility while placing the onus on them to act promptly. But what does "reasonable time" really mean?
In the context of appliance repairs, let's consider a scenario where a week is deemed a reasonable timeframe. Within this span, landlords are expected to address and rectify maintenance issues, ensuring the seamless functioning of home appliances. The key takeaway here is the emphasis on timely responses, fostering a living environment that is comfortable and functional for tenants.
What if a Week Passes Without Repairs?
Now, here's where it gets interesting. The Residential Tenancies Act doesn't leave tenants in the dark. If a landlord fails to meet the reasonable timeframe, tenants have the right to file complaints. This adds a layer of accountability, ensuring that landlords uphold their end of the bargain in maintaining a habitable living space.
Stay with us as we unravel the legal intricacies, common appliance issues, and best practices for landlords and tenants in navigating the landscape of appliance repairs in rental properties. ARS Appliances Repair Service is your trusted guide in understanding the rights and responsibilities that shape your renting experience. Let's embark on this informative journey together!
Legal Framework for Landlord Appliance Repair in Rental Properties
1. What does Section 20 of the Residential Tenancies Act entail?
Section 20 imposes a broad obligation on landlords to maintain the premises in good repair. But did you know that it encompasses anything capable of being repaired, irrespective of the tenancy agreement's specifics?
2. Is there a specific timeframe mentioned in Ontario's Residential Tenancies Act for appliance repairs?
No, the Act doesn't pinpoint a specific timeframe; instead, it emphasizes "reasonable time." So, what does "reasonable time" mean in the context of fixing appliances?
3. How does the lack of a specified timeframe affect landlords and tenants?
The absence of a specific timeframe grants landlords flexibility, but it also places the responsibility on them to act promptly. So, what is the fine line between reasonable and unreasonable delay in appliance repairs?
4. Can landlords prioritize certain repairs over others?
While the Act is broad in its requirement, it doesn't detail the priority of repairs. Are landlords expected to treat all repairs equally, or are there circumstances that allow for prioritization?
5. What if a landlord disputes the need for a specific repair?
The Act doesn't provide landlords the leeway to dispute necessary repairs. How does this lack of discretion affect tenants seeking timely solutions to their appliance issues?
6. Are there consequences for landlords who fail to meet repair deadlines?
Yes, tenants have recourse. If landlords fall short of the reasonable timeframe, tenants can file complaints. What are the potential consequences for landlords who repeatedly neglect their maintenance duties?
7. How can tenants ensure their concerns are addressed promptly?
Effective communication is key. Are there specific communication channels recommended for tenants to report appliance issues, and what steps can they take if their concerns are not acknowledged?
In this section, we unravel the legal complexities surrounding appliance repairs in rental properties. From the broad scope of Section 20 to the implications of a reasonable timeframe, we aim to provide clarity on the rights and responsibilities that shape the landlord-tenant dynamic in the realm of appliance maintenance. Stay tuned as we move forward to explore common appliance issues and repair timeframes!