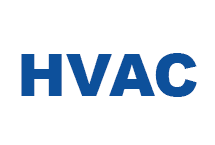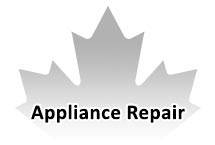 HVAC Repair Scarborough
---
Many people do not think about their residential HVAC system or commercial HVAC system until things go wrong. They make the mistake of not performing regular maintenance, they may not know how to recognize when smaller repairs may be needed and they may not know how to find a reputable technician to perform HVAC repair Scarborough until the point at which their furnace or air conditioner has completely broken down.
This can mean that the cost of repairs may be much higher and your system may need fixing far more often than it would if you were taking the proper care of it. Understanding how you can help maintain your system yourself can save you a substantial amount of money over a long period of time and can even help prolong the life of your furnace.
If you are dealing with a residential heating or air conditioning system you may want to change your air filters on a regular basis. Commercial HVAC systems may not have the same kind of filtration system that a residential system would. Often, experts recommend changing filters once a month. You may also want to have your ducts cleaned once or twice a year so that the air can flow freely and there is not any extra strain put on your motor and blower.
If you work with a reputable company in Scarborough, Ontario Canada, you should be able to ask them questions about how to maintain your system properly in between technicians visits. You should ask them about signs to look for that may indicate that your hoses are getting worn out. They may also be able to discuss a good schedule for routine maintenance.
To contact an experienced technician so that you can discuss your system, use our convenient contact form. We will answer you promptly and ensure that any work that needs to be done is completed quickly, affordably and properly the first time around. We Also provide Appliance repair in Scarborough.
Experience the ARS Advantage with the Repair of your HVAC system in Scarborough!
Life becomes comfortable if we don't have to face extremes of weather conditions. However, that is unavoidable! Because whatever the season, we need to step out and face the weather conditions whether it's the harsh winters or hot and humid summers! So we tend to seek refuge in the comfort of our homes where the temperature is controlled at comfortable settings – thanks to HVAC systems. 
HVAC stands for Heating, Ventilation, and Air Conditioning. It's a complete system that heats our home during winters and cools it during summers besides providing ventilation to our homes and also purifying the air that we breathe. HVAC systems are as such expensive items and do require a complicated installation. Therefore, if your HVAC system malfunctions due to some reason, it is best that you engage the services of a professional technician. One of the best HVAC repair service centers in Scarborough is ARS! 
ARS has a group of technicians who have complete knowledge of the working and maintenance of HVAC systems of any brand. Our technicians can help you with the installation and maintenance of your HVAC systems. 
The installation of an HVAC system requires certain calculations to be done to determine the rating, etc. of the HVAC system required. Besides, you also need to know the best places to install the system for maximum benefit from it. Our technicians are adept at doing the calculations and installing the HVAC system so that it provides you a comfortable temperature controlled home throughout the year. 
One important aspect of an HVAC system is that it does require regular tuning and maintenance. Besides, it needs regular cleaning of filters, etc. to ensure that it functions without any problem. In addition, regular maintenance by a professional technician makes you aware of wear and tear of any parts which you can resolve at the initial stages itself. The technicians at ARS are adept at maintaining HVAC systems of different brands to ensure that they work in a hassle-free manner besides increasing the life of the HVAC system. 
The ARS technicians are available to repair your HVAC system in case you face any problem with it. An HVAC system comprises a furnace for heating and an air-conditioning system to provide cooling. When a fault occurs with either of these systems, the expert ARS technician can repair it for you!
What are the signs that your HVAC system is malfunctioning?
Watch out for the following signs:
Exhaust smell in your living area and soot deposits around the furnace or heat registers in your house. This happens due to a fault in the heat exchanger of the HVAC system.
Water under your furnace or corrosion inside the unit.
The CO detector sounding off during the heating session.
Water collection below the boiler unit. This happens due to a crack in the heating chamber of the boiler or rusting of the bottom of the boiler.
Noisy air conditioner.
Reduced efficiency of the HVAC system.
In case you notice any of these signs, it is time to call a technician at ARS!
The technician will diagnose the exact problem with the HVAC system and address it. In case any parts need to replaced, the technician at ARS will replace it using genuine replacement parts and provide you a warranty too. ARS is a leading appliance repair company in Scarborough. We offer repair services for different household appliances of various brands. We are the authorized service center for repairing refrigerators, washers, dryers, ovens, etc.
Experience the ARS advantage with the repair of your HVAC system in Scarborough!
We offer same-day repair service for your HVAC system. We offer you repair services at the time of your convenience.
Call Our HVAC Repair Scarborough Technicians Today!
Read our reviews on HomeStars, like us on Facebook and don't forget to share this page, just click on one of the links below.
👇
Reviews from Our Customers
james enns
September 22, 2023
Fast and easy to deal with.. fixed properly
Dorie Stewart
September 15, 2023
We had an issue with our LG oven - not heating properly. The technician arrived on time, knew exactly what the issue was within 5 minutes and promptly fixed the problem. He was pleasant and knowledgeable and also gave me tips on how to prevent it from happening again. I would strongly recommend this company - very efficient!
Jerri Loewig
September 14, 2023
ARS repaired our refrigerator. They were very professional and cooperative. They were also helpful in working with the manufacturer in resolving the out of warranty issue. We would like to acknowledge Ghila Birman for her excellent customer service.