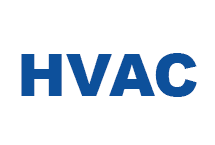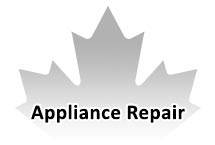 HVAC Repair Oakville
---
If you are dealing with a furnace or air conditioning unit in Oakville that is not working properly you may be tempted to leave off getting the issue fixed as long as possible. Living in Oakville, Ontario Canada means that there are only a few times of the year when it is feasible to hold off on repairing your unit for any length of time. This is because in the spring and fall there are times when the weather is temperate enough that you will not run into additional problems if your HVAC unit is not in top working condition.
If the weather is cold, however, you need to make sure that HVAC repair Oakville is taken care of properly and as quickly as possible. If you have a residential HVAC unit Oakville and you do not get your furnace working properly you may end up dealing with burst pipes if your residences interior is allowed to become cold enough that the water pipes freeze. When your residence heats up again the water will thaw and can cause extensive damage if it is not cleaned up properly.
Summer means using your air conditioner and you should expect that your unit will need to work hard for much of the summer. The weather can become very warm in Oakville, Ontario and there can be a lot of moisture in the air as well. If you have a residential unit, you will often have to deal with the buildup of mold or mildew in your home and this can end up also being expensive to repair as well.
As you can see, it is important to make sure that if your unit is not working that you fix the problem before worse issues can arise. It is also important that you choose technicians that have the knowledge and experience to diagnose why your system is not working.
All of our specialists are capable of diagnosing problems with your HVAC system and determining what needs to be done to perform HVAC repair Oakville. Make sure you use our handy contact form which will put you in direct contact with our company so that the repair process can be started as soon as possible.
We Also provide Appliance repair in Oakville. 
Need HVAC Repair Services in Oakville?
Going outdoors during winter in Oakville can be quite difficult! The cold winds and snow all around make it tough to venture outside your warm and cozy home! But did you know what makes your home cozy and comfortable during the cold winter months? It is your HVAC system that works quietly at your home. HVAC stands for Heating, Ventilation, and Air Conditioning. So, it is the same HVAC system that cools your home during summer. It also improves the quality of air that you breathe at home. 
As long as your HVAC system is working quietly, you find your home comfortable irrespective of the weather conditions outside. The problem is when your HVAC system malfunctions and does not provide you cooling and heating as required. So, what do you do when that happens? It's simple! All you need to do is call ARS! ARS provides HVAC repair services in Oakville that will get your HVAC system repaired and running in no time! 
ARS is an authorized service center for different household appliances of various brands. You can get your washers, dryers, refrigerators, ovens, etc. repaired here at reasonable costs. We also have licensed and certified technicians who can help you with your HVAC systems. 
Our technicians not only repair your HVAC system but also help you maintain and install it at your home.
Maintenance of an HVAC system is vital for its health. Lack of maintenance can prove to be quite costly for the owner. Scheduled maintenance ensures regular cleaning and replacement of parts such as filters. It also helps in drawing attention to defects and wear and tear of parts in your HVAC system. These issues should be resolved at the initial stages itself before they become big and unmanageable.
It's said that "prevention is better than cure." And, scheduled maintenance helps prevent major problems with your HVAC system. However, the maintenance of the HVAC system should be done only by a reliable service center. ARS is an authorized service center for various brands of HVAC systems! Our technicians visit your premises according to the schedule and service your HVAC system in a timely manner. This helps extend the life of your HVAC system. 
HVAC repairs could be required in case of the malfunction of the HVAC system due to several reasons.
Some signs that your HVAC system malfunctioning are:
Reduced efficiency
Uneven heating or cooling
Collection of water below
High energy bills
Strange noises from the system
Foul smells in your living area
All these conditions are indications of a bigger problem with your HVAC system and that it needs the attention of an expert technician. The technicians at ARS can diagnose the actual cause for any of these issues. Our technicians are not only knowledgeable about different brands of HVAC systems but also have a vast experience in repairing HVAC systems. They carry out the necessary repairs for the problem. During the repairs, if any part needs to be replaced, the technicians at ARS will use genuine replacement parts for which they will provide you a warranty.
The installation of an HVAC system is a complex task. You need to know the right rating of the HVAC system for your home. Besides, you also need to know the best location to place your HVAC system. In addition, an HVAC system requires proper ducting to work efficiently. The technicians at ARS can help you with all aspects of the installation of the HVAC system.
ARS is available 24/7 to cater to your needs. We also offer same day repair services for all your appliances.
Need HVAC repair services in Oakville? Call ARS!
Call Our HVAC Repair Oakville Technicians Today!
Read our reviews on HomeStars, like us on Facebook and don't forget to share this page, just click on one of the links below.
👇