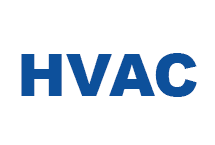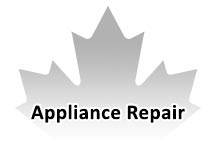 HVAC Repair Mississauga
---
If you are living in or near Mississauga, Ontario Canada and you need someone to perform maintenance or repairs on your HVAC system, you know how many different HVAC companies there are to choose from. Some are connected to specific manufacturers while others are able to work on a wide range of different makes and models.
While it is good that there are so many different companies to choose from when you need HVAC repair Mississauga, it can be frustrating if you do not know what to look for in a contractor. If you are lucky, the repairs are done well but may cost more than they need to. In a worst-case scenario, you may find that an unskilled repair technician can end up doing more damage to your system and, ultimately, it may need to be replaced.
Knowing how to separate a professional company from one that is not professional is very important. There are some things that you can tell from speaking with a company representative while others are things that you may only find out by speaking with past customers. Here are a few things that you should look for.
Firstly, you should make sure that they are used to working on the kind of system that you have. A residential HVAC system may be very different than a commercial HVAC system. Knowing how to work with different systems is important as there may be different tools and different parts used with each type of system.
You also want to make sure that you are able to get someone to come to your home or business regardless of which part of Mississauga, Ontario Canada you live in. It is a good idea to make sure that you are also dealing with a company that has emergency services just in case your system decides to quit working on a weekend or in the evening.
Our technicians are trained, courteous and experienced. They will be happy to reply to any inquiries made via our contact form and will get your system working perfectly again.
We Also provide Appliance repair in Mississauga.
What are the Reasons for Malfunction of your HVAC system?
Are you facing a problem of inadequate heating during winters or is your home not cool enough in the summer months? This could most probably be due to the malfunction of your HVAC system! A defective HVAC system can surely cause you a lot of inconvenience, to say the least. Did the thought of replacing your HVAC system cross your mind? Well! Replacement of an HVAC system can be an expensive proposition! So, don't rush into it! Why don't you consult HVAC repair services offered by ARS in Mississauga?
Let's first understand the working of an HVAC system:
The HVAC system comprises of a furnace that utilizes natural gas or oil for heating. Inside the furnace is a heat exchanger that heats up the air to the right temperature. The furnace is usually located in the attic or basement or a specially designed closet.
It also has an air-conditioner that cools the outside air. It uses coolant liquid and electricity to reduce the temperature of the air. It sends the hot air outside and the cool air inside. Throughout the interior of your home, you will find ductwork of the HVAC system for transporting cold and hot air inside your home.
One of the most important parts is the thermostat of the HVAC system. It functions as the brain of the system. The thermostat enables you to switch on and off your system. Besides, it can control the temperature and operate any special feature that you may have installed in your system.
Since the HVAC system comprises so many parts that are interconnected, a DIY approach when it malfunctions is not a good idea. You need the services of an expert who understands the working and technology of your HVAC system. Hence, consulting a technician from ARS is the best way to address the problem with your HVAC system.
Technicians at ARS are well-experienced and have an in-depth knowledge of the working of different brands of the HVAC system. Therefore, they will be able to diagnose the exact issue with the HVAC system. They'll be able to repair it for you so that your HVAC system functions seamlessly.
Let us now look at the reasons why an HVAC system malfunctions:
Lack of Maintenance:
Regularly scheduled maintenance by a licensed technician is necessary to avoid expensive breakdowns. Regular maintenance helps prevent common furnace problems. ARS has a group of licensed technicians who are apt at maintaining your HVAC system. We also offer Maintenance contracts that are reasonably priced.
Dirty or Clogged Filters
The life of an HVAC system can be extended by ensuring that the filters are clean. You need to clean the filters from time to time and replace them regularly. A dirty filter restricts air-flow which puts pressure on the air-conditioning unit. Besides, it can strain your furnace leading to heating issues. ARS technicians can check your filters during scheduled maintenance and advise you when a replacement is required.
Issues with Pilot or Ignition
Pilot or ignition problems can be due to a dirty pilot, flame sensor, or burner, and many other reasons. The technician at ARS can analyze the reason behind the pilot problem and correct it.
Thermostat Malfunctions
Sometimes the reason for the malfunction of your HVAC system could be because of a problem with the thermostat or its setting. The technician from ARS can check your thermostat and repair it.
Water Leaks
The air conditioner and the furnace produce condensate. This condensate is drained out with the help of drain pipes. Leakage of condensate occurs if the drain pipes are clogged or cracked. Besides this, there may be other reasons for water leaks. It's recommended that you consult a service technician at ARS to diagnose the problem and repair it.
Looking for reliable HVAC repair services in Mississauga? Call ARS now!
Call Our HVAC Repair Mississauga Technicians Today!
Read our reviews on HomeStars, like us on Facebook and don't forget to share this page, just click on one of the links below.
👇