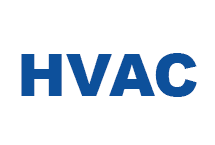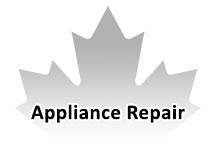 HVAC Repair Brampton
---
If you find that your furnace or air conditioner is not working, the first impulse you may have is to panic. It can be very worrisome for you not to be able to control the temperature of the air in your home or business. But you don't need to worry. There are a few things that you can check first before immediately jumping to the conclusion that your HVAC system has completely broken down.
When your furnace does not seem to be working, one thing that you may want to do first is to check and see if the burner is lighting. It needs to do this in order to heat the air. Sometimes a burner will cease to function and there can be many reasons why this is happening to your system. If you find that this is the problem you will need to call a company that is capable of performing HVAC repair Brampton for you.
Another reason why your system may not be working properly is that the blower fan is not able to move the air through the ductwork. If this is the case, it may be due to a broken motor or due to a belt that is loose or broken. In these circumstances, it is important to call a qualified individual to perform repairs for you as these items can be difficult to switch out safely.
You also want to make sure that your system is getting enough air to work properly. If you think this might be the case, checking your air filter is a good first step. If you notice that your filter is clogged and you change it out for a new one, calling a technician to find out what the next step to take is will help get your system up and running.
Our qualified technicians have experience diagnosing and fixing both commercial HVAC systems and residential HVAC systems in and around Brampton, Ontario Canada. Use our helpful contact form to get in touch with us right away.
We Also provide Appliance repair in Brampton. Engage the Best HVAC Repair Services in Brampton
Did you know the best HVAC repair services in Brampton are provided by ARS?
ARS is a leading service center for all your household appliances. We are the authorized service center for all brands of refrigerators, ovens, washers, dryers, dishwashers, HVAC systems, and many more! We cater to all your maintenance and repair needs for different appliances. Our technicians are licensed and certified. They are well-experienced and they repair your appliances so that the appliance does not have repetitive problems.
For an HVAC system, our technicians have in-depth knowledge about the working and parts of the system. Besides, they are authorized by respective brands to repair and maintain the HVAC systems.
You can call ARS whenever you notice any abnormality with your HVAC system. It's a good idea to be alert to the warning signals in your HVAC system that probably indicates some bigger internal issues.
An HVAC system comprises:
A furnace that is responsible for heating your home in winter. A heat exchanger is placed in the furnace for supplying warm air inside your home.
An air-conditioner that works with the help of electricity and a coolant liquid. The air-conditioner cools your home during the summer months.
Besides these, there is ductwork that carries the warm and cool air.
The main control of your HVAC system is provided by the thermostat.
Since an HVAC system contains so many different parts, a defect in any part could cause it to malfunction. Therefore, it is best to call an experienced technician to diagnose the real cause of the malfunction so that adequate steps can be taken to repair it. In Brampton, one of the most reliable HVAC repair services is provided by ARS.
However, you need to watch out for certain telltale signs that indicate an issue with your HVAC system:
If your energy bills are very high, it is an indication that there is a fault with the HVAC system that needs to be corrected.
If you notice foul odors in your living space, it is because your HVAC system is not functioning properly and needs the attention of an expert.
In case your air-condoner makes unusual noises, there's a problem with your HVAC system for which you need to consult a technician.
In both the heating and cooling functions, there is the formation of condensate. However, this condensate should not fall outside the HVAC system. If you notice water collecting below your HVAC system, you need to call an HVAC technician.
If there is uneven cooling or heating by the HVAC system, only an HVAC technician can set it right for you!
In case of any of these or any other problems, the technicians at ARS will be able to help you.
You can extend the life of your HVAC system by maintaining it with scheduled maintenance by an expert. ARS offers Annual Maintenance Contracts to clients at affordable rates. We service your HVAC system and monitor your HVAC system to know about the wear and tear of parts.
Why should you choose ARS?
At ARS we understand that an HVAC system can fail at any time and leave you in trouble. Therefore, we offer 24/7 services. Our technicians will visit you at the hour of your need.
We ensure same day service of your HVAC system.
Our technicians are knowledgeable and experienced.
We use only genuine parts in case any replacement of parts is required during the repairs and we offer a warranty for the parts.
We also offer a warranty for our services.
For any issues with your HVAC system, call ARS for HVAC repair services in Brampton that you can rely on!
Call Our HVAC Repair Brampton Technicians Today!
Read our reviews on HomeStars, like us on Facebook and don't forget to share this page, just click on one of the links below.
👇
Reviews from Our Customers
james enns
September 22, 2023
Fast and easy to deal with.. fixed properly
Dorie Stewart
September 15, 2023
We had an issue with our LG oven - not heating properly. The technician arrived on time, knew exactly what the issue was within 5 minutes and promptly fixed the problem. He was pleasant and knowledgeable and also gave me tips on how to prevent it from happening again. I would strongly recommend this company - very efficient!
Jerri Loewig
September 14, 2023
ARS repaired our refrigerator. They were very professional and cooperative. They were also helpful in working with the manufacturer in resolving the out of warranty issue. We would like to acknowledge Ghila Birman for her excellent customer service.